Kevin Feige Says To Expect A Three-Year Wait Between 'Avengers' Movies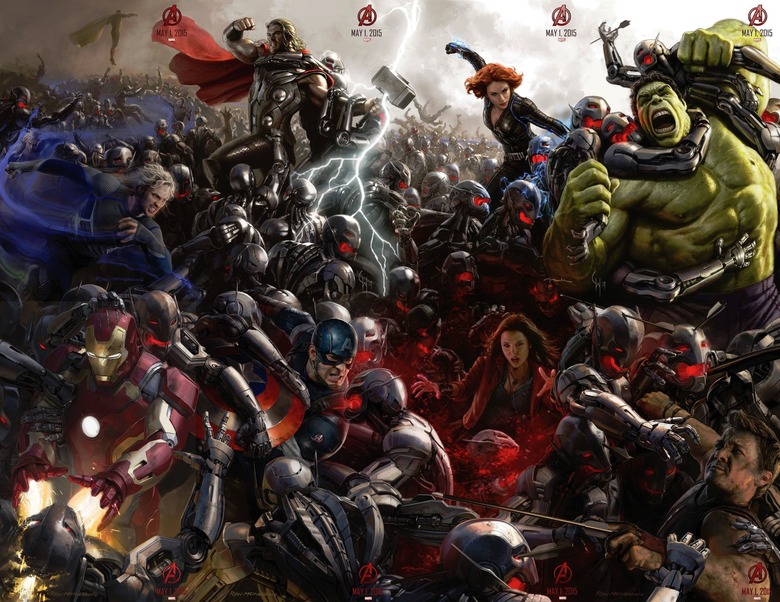 Avengers: Age of Ultron is coming in 2015, and we know that Marvel Studios has dated a huge set of additional films to follow. We only know the names for a few of the dates on which Marvel has planted a flag. Ant-Man hits on July 17, 2015; Captain America 3 on May 6, 2016; and Guardians of the Galaxy 2 on July 28, 2017.
One of the announced dates will be The Avengers 3, but which one? At Comic Con, Kevin Feige told us that we can expect a three-year gap between Avengers films.
Asked about the recent spate of release date announcements, and the second 2018 date that was added shortly afterwards (that being the former Spider-Man 4 date) Feige said,
The last one was just a scheduling thing, there were other studios that were moving their chess pieces around on their boards, which is why that had been in the works — why that other 2018 date came up a few days after the initial release. We haven't really talked about when we'll see Avengers 3. I assume we'd like to stick to three years between Avengers movies like we did [between Avengers and Age of Ultron].
His tone in the interview was somewhat dismissive; he sounded like it was a topic that he clearly couldn't elaborate on, and didn't want to waste time talking about.
Here's the Marvel Schedule as it stands. The May 4, 2018 date will likely be the spot for The Avengers 3, but that is not confirmed:
Avengers: Age of Ultron on May 1, 2015
Captain America 3 on May 6, 2016
Untitled on July 8, 2016 (possibly Doctor Strange)
Guardians of the Galaxy 2 on July 28, 2017