J.J. Abrams, Christopher Nolan And Quentin Tarantino Help Keep Film Stock In Production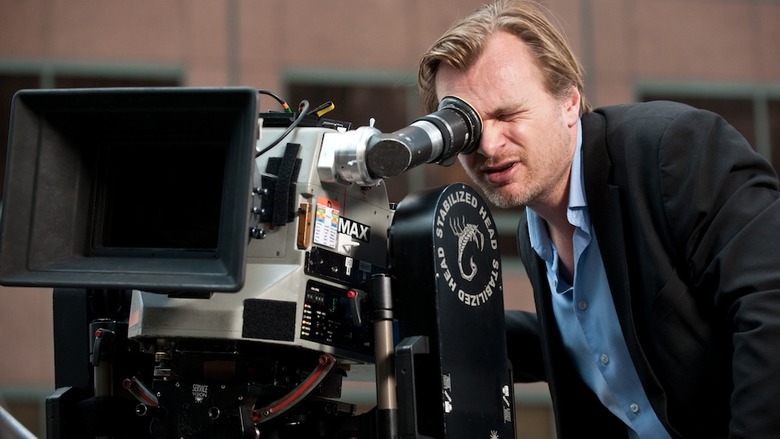 Film ain't dead. It is having a hard time, but that combination of polyester and emulsion that records light with such a warm, natural "feel" still has its adherents. And those acolytes, including major movie industry players such as Quentin Tarantino, Christopher Nolan, and J.J. Abrams, are doing their bit to maintain an active business relationship between studios and Kodak.
Now, dealmaking revelations show that studios, pushed in part by the filmmakers named above, have made a deal with Kodak to purchase a certain amount of film each year, allowing film stock production to continue.
Kodak is the last company producing motion picture film in any quantity that is useful for large-scale studio filmmaking, and with film sales dropping off a cliff in the last decade, from 12.4 billion feet of film sold in 2006 to 449 million so far this year, Kodak was on the verge of closing its manufacturing plant in Rochester, NY.
The Wall St. Journal reports on the deal, and has a trove of great data. The most interesting bit is that this is a legacy preservation deal of sorts, as studios have promised to buy film regardless of any intention to use it. Presumably, however, with stock available at studios, filmmakers such as Tarantino, Nolan, Abrams, and Judd Apatow, who is also named, will put it to use.
Those directors all lobbied studio execs to make a deal with Kodak.
Bob Weinstein is quoted,
It's a financial commitment, no doubt about it. But I don't think we could look some of our filmmakers in the eyes if we didn't do it.
Studios in talks with Kodak include not only The Weinstein Company, but Warner Bros., Universal Pictures, Paramount Pictures and Walt Disney Co.
Regardless of whether new pictures are shot on film, the medium is also the most useful for preserving movies. As an archival form, digital is unstable and unproven in the very long term, while film, properly stored, is known to have a long archival life.
Nolan shot Interstellar on film (watch that trailer here) while J.J. Abrams is currently shooting Star Wars Episode VII on film. In a separate Wall St. Journal article, he said,
I'm actually a huge fan of digital as well. I appreciate how that technology opens the doors for filmmakers who never had access to that level of quality before. However, I do think film itself sets the standard for quality. You can talk about range, light, sensitive, resolution — there's something about film that is undeniably beautiful, undeniably organic and natural and real.
I would argue film sets the standard and once it's no longer available, the ability to shoot the benchmark goes away. Suddenly you're left with what is, in many cases, perfectly good but not necessarily the best, the warmest, the most rich and detailed images.
And while Abrams acknowledges that even his movies that are captured on film stock later have many digital effects added, he's wary of being "lost in a world of synthetic." He says,
You really have to keep away from that, especially with 'Star Wars,' which I wanted to very much to feel like it is part of another era.