James Gunn Already Thinking About 'Guardians Of The Galaxy 2' And Its MCU Connections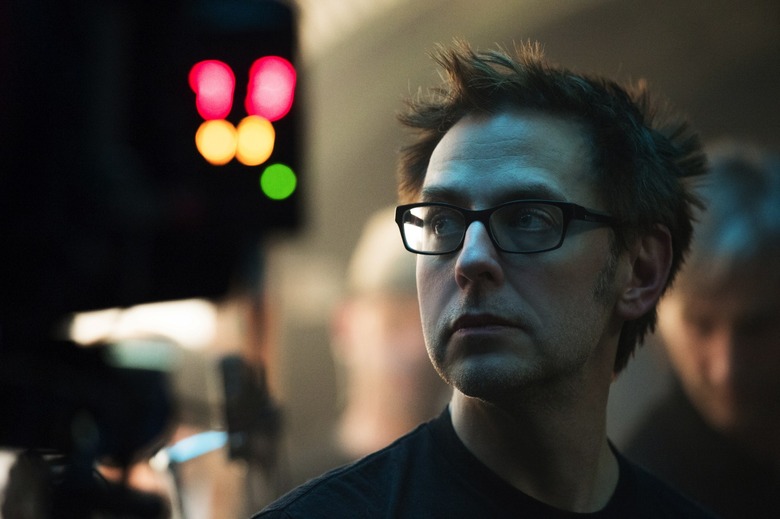 How confident is Marvel Studios that Guardians of the Galaxy is going to work? The film itself declares the characters will be back not once, but twice, and they've green lit and dated the sequel a week before the first movie hits theaters. That's pretty exciting. But it wouldn't be possible if writer/director James Gunn hadn't done such a great job on the first one, or have a strong idea for Guardians of the Galaxy 2.
In a new interview, Gunn said he "has a good idea" for the second and that while he does have to worry a bit about connections to the larger Marvel Cinematic Universe, that won't be the focus.
Gunn discussed Guardians of the Galaxy 2 in an interview with the Wall Street Journal. His quotes are in this excerpt from their piece:
Gunn said he's already working on the sequel. "I have a good idea," he said. "Frankly, it's more important that the story works by itself than by how it fits into 'The Avengers.'" He has to keep certain things in mind to connect to the overriding story arc, but, "first and foremost, I'm concerned with the Marvel cosmic side of things and these characters."
That's the Marvel way of things though, isn't it? The movies work the best when the connections to the other films are very much on the outside looking in at a big, central story. That's why Iron Man 2 doesn't work as well as everything else. It had the unenviable job of really amping up the larger universe where the first film was just a simple, focused origin story. The same can be said for Guardians of the Galaxy. There are lots of small teases to things happening around this story, but it's not even remotely the focus.
Gunn also explained that the Guardians of the Galaxy 2 release date of July 2017 gives him a lot more time to work on the film than the last one, and he's about to take a much deserved break.
Guardians of the Galaxy opens Friday. Guardians of the Galaxy 2 opens July 28, 2017, almost exactly three years from today.