Wes Ball Teases 'In Search Of Humans', A Photographic CG Animated Movie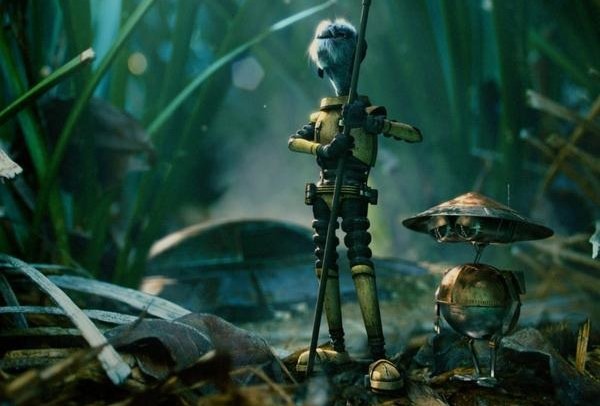 I'm not sure if /Film readers are looking forward to The Maze Runner, as it might look like another young adult book adaptation. But the footage that was screened at Comic Con surprised those in attendance, and I think it will we will all be pleasantly surprised by the film when its released.
We've been following filmmaker Wes Ball since the release of his computer animated short film Ruin a couple years ago. (He has a deal with Fox to eventually make a big screen adaptation of the short.) Ball is part of a new generation of filmmakers who display a mastery of computer-generated imagery and know how to use it as part of the filmmaking toolset. Yesterday the filmmaker went on a mini-rant on Twitter about how he believes audiences are ready for a fully-CG computer-animated feature film for adults, and how he wants to see a "photographic" quality computer-animated feature. He even teased a project he's been working on for some time. Check out some concept art, a poster and a concept pitch teaser trailer for Wes Ball's In Search Of Humans. Learn more, after the jump.
Here is the conversation between Wes Ball and journalist Matt Patches on twitter:
I think audiences are 100% ready for a full CG, adult animated movie made with a strong live-action sensibility.

— Wes Ball (@wesball) July 29, 2014
@misterpatches 1. 2D is great, all that really matters is good story. Personally, I'm more interested what 3D allows me. 2. It's on my list.

— Wes Ball (@wesball) July 29, 2014
@misterpatches it was a long time ago. I think the trick is style. And constraining the reality.

— Wes Ball (@wesball) July 29, 2014
@misterpatches Along the lines of style... I think 'photographic' is the goal... not 'photo-realistic'. Big difference.

— Wes Ball (@wesball) July 29, 2014
@misterpatches Exactly... and of course WETA. Who were the first to successfully pull it off with Avatar in my opinion.

— Wes Ball (@wesball) July 29, 2014
@misterpatches I guess it just takes someone who can convince them otherwise. Apes is not far from what we're talking about either.

— Wes Ball (@wesball) July 29, 2014
@misterpatches one day I may make this that way. pic.twitter.com/58gpFrpdDl

— Wes Ball (@wesball) July 29, 2014
So what is this In Search of Humans project that Wes Ball teased at the end of this conversation? Its a project that Wes Ball and his company Oddball Animation have been developing for quite some time. (I found Ball talking about making a webseries out of the project in 2007, so its been in his mind for that long.) This might not be the adult animated movie Ball was initially talking about, but its definitely an example of what he wants to do with a "photographic" quality of animation in a feature. Here is a larger look at the concept poster that Wes Ball tweeted for In Search Of Humans: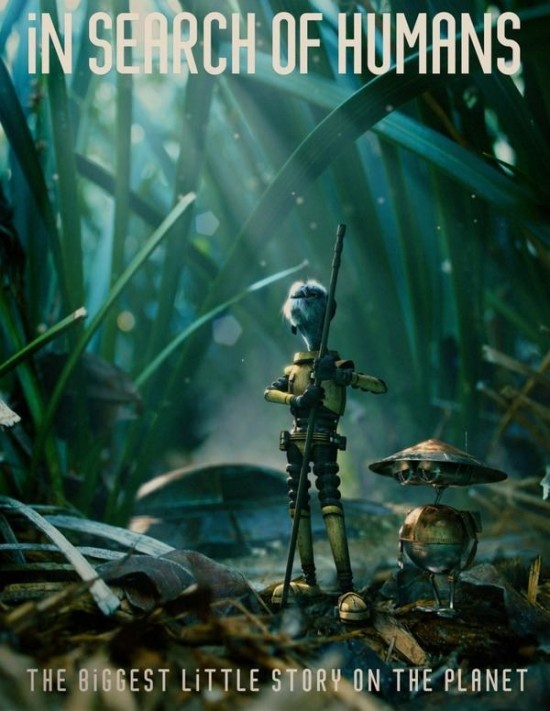 Looks incredible, right? Wes Ball also made a pitch teaser trailer which he put online a few years back, watch it below:
Feels very Amblin-era Spielberg to me, which is exciting. Ball also put some concept art online for the project:
Wes Ball has also put a series of other animation tests online that you can check out at OddballAnimation.com.