Star Wars Bits: Dave Filoni Talks 'Rebels', Mark Hamill's Beard, More Simon Pegg Rumors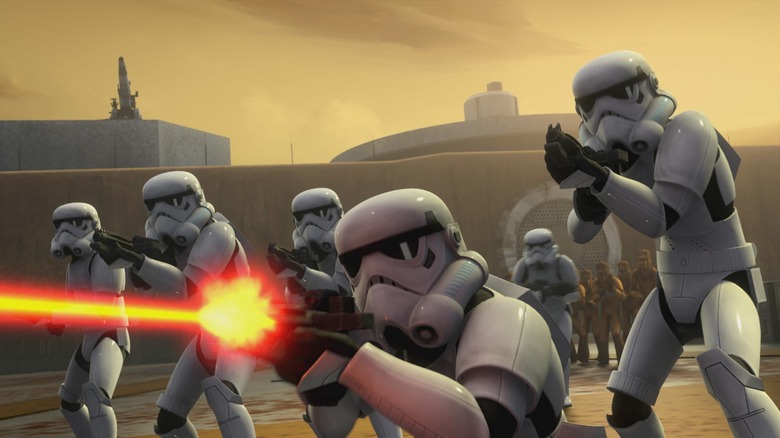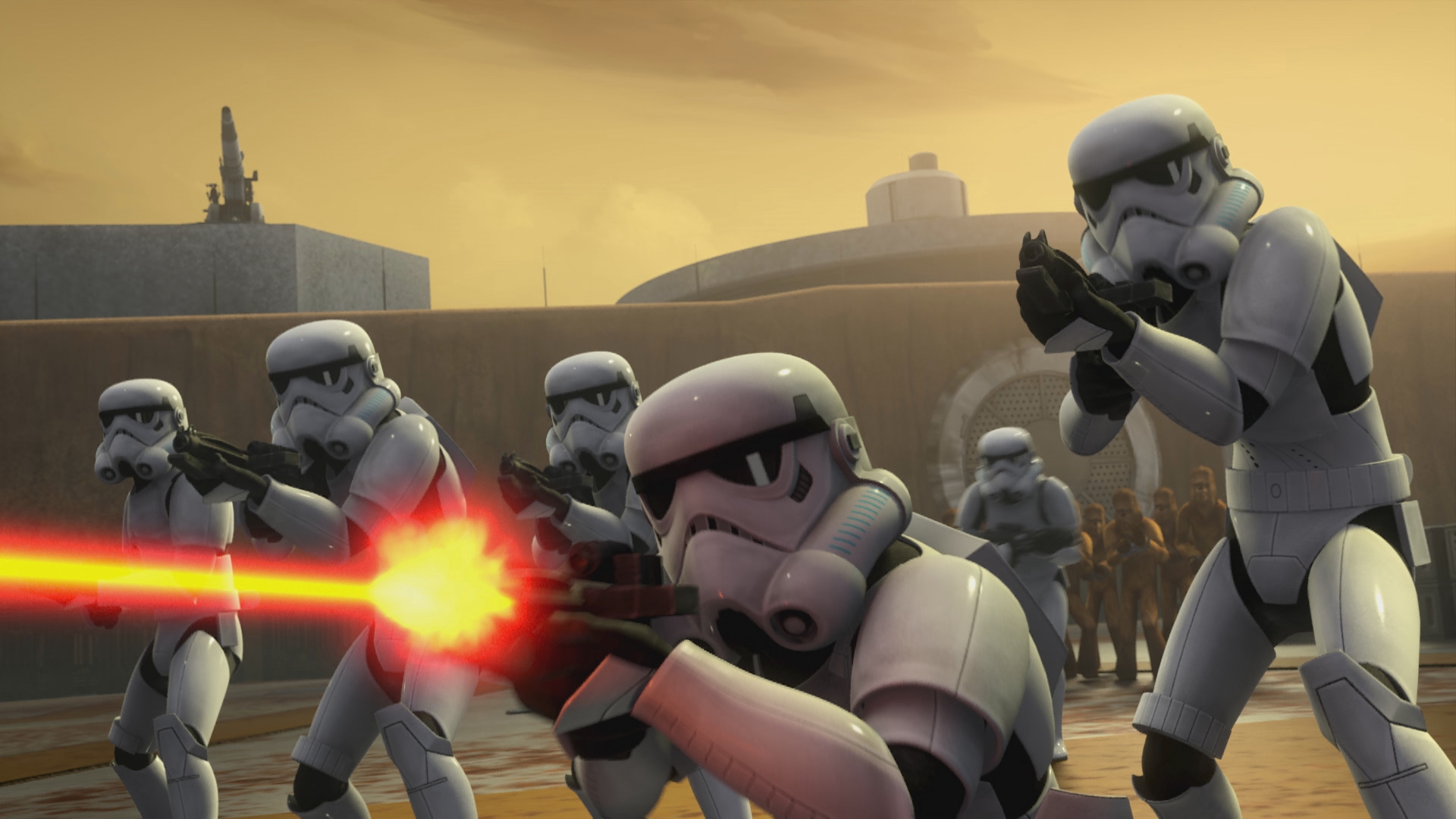 Why is Star Wars Episode VII upsetting Irish bird conservationists? Find out after the jump. Plus:
Dave Filoni talks Star Wars: Rebels and Star Wars: A New Dawn
Check out the cover of a new novel featuring Asajj Ventress
Hasbro unveils a bunch of new Star Wars toys and figures
Benedict Cumberbatch maybe hints at Simon Pegg casting
... but Simon Pegg himself isn't saying anything either way
Mark Hamill discusses his "contractually obligated beard"
Voice actor Steve Blum gets in a few comments about developing his character, Zeb Orrelios.
Here, Simon Kinberg joins Filoni to talk about how Star Wars: Rebels might tie into Star Wars Episode VII. This being Star Wars, they don't get too specific.
But before we get to Star Wars: Rebels, author John Jackson Miller will set the scene with the prequel novel Star Wars: A New Dawn. Due out September 2, it'll be the start of the new Star Wars off-screen canon (now that the old EU has been rendered narratively irrelevant). Get the details from the Star Wars: A New Dawn Comic-Con panel here.
Possibly even more exciting is the news that Star Wars: The Clone Wars characters Asajj Ventress and Quinlan Vos will be back in a brand-new novel by Christie Golden. Check out the cover below.
@dave_filoni has announced upcoming @starwars novel with Asajj #Ventress & Quinlan Vos, based on unaired #clonewars pic.twitter.com/NoyNl349VK

— Star Wars Books (@DelReyStarWars) July 25, 2014
Got enough Star Wars toys in your life? If you're a collector, the answer is always "no." So Hasbro has unveiled a whole bunch of new toys and figures at Comic-Con, from the upcoming Star Wars: Rebels as well as from the Saga Legends line, the Star Wars Command line, and the Black Series. See some of them below, or all of them here.
Rumors that Simon Pegg could be in Episode VII have been swirling ever since he was spotted on set, and Benedict Cumberbatch has now added more fuel to the flame. While denying his own involvement in the project (he said "it made sense not to do it") he made a reference to Abrams' "continuing use of Simon Pegg."
"Continuing," as in continuing right now in Episode VII? We don't know, because Pegg himself isn't saying anything.
Well, J.J. [Abrams] uses me in different roles, and we're good friends. I feel like my face in Star Wars would pop people out of the movie. Look, I love Star Wars, and I don't want people to watch and go, Oh, there's Simon Pegg's face. The film is cleverly cast with these amazing, unknown actors. [...] Of course I visited the set. It's amazing, and I love Star Wars. I want to see everything happening. It looks wonderful, and you need to believe those characters. Any type of stunt casting might just pop you out of the movie.
At first it sounds like he's saying he's not in it, but then he refuses to give a firm "no." Maybe all that stuff about his face is him suggesting he'll be behind a mask or disguise of some sort? Or maybe he's just trolling us. Certainly he's no stranger to toying with or outright lying to the public. [MTV, Vulture]
Mark Hamill thinks it's just "fantastic" to return for Star Wars Episode VII, in case you were wondering. "It was certainly unexpected — I already had a beginning, middle and end; I never thought we'd come back," he said. "To go on to those sets that evoked so many memories, it is just astonishing."
However, "it is really about the new generation of characters," he said. "We are just there to lend our support and grow contractually obligated beards." Not that he minds — he thinks the new cast is "so talented," "so diverse," and "so good." Meanwhile, he sounds pretty optimistic about Harrison Ford's prognosis after his ankle injury: "It will take more than that to stop Harrison Ford!"
See Hamill address his bushy beard in a video from Fox's Comic-Con panel below.
[THR]
Star Wars Episode VII may not actually be filming in another galaxy, but it is getting to visit some beautiful, exotic Earthbound locales. Skellig Michael, a tiny island several miles off the coast of Ireland, has been added to the list of shooting locations.Shooting began this week and will continue through August, with the island even closing to the public at some point to accommodate the production. Mark Hamill is among those on set. The Movie Bit has some photos of the setup.
However, there may be a big downside. Irish wildlife conservationists are worried that filming will interrupt the breeding season of local birds, including puffins, peregrine falcons, and guillemots. "I would have preferred the filming to take place in September than in July, when we have a lot of breeding birds still," said Dr. Steve Newton of BirdWatch Ireland.
For its part, the Irish Film Board insists that the filming schedule was "designed specifically to avoid disturbance of breeding birds" and was approved by the National Parks and Wildlife Service. [THR, The Guardian, The Independent]