Why 'Skull Island's Surprise Reveal Confused Comic Con's Hall H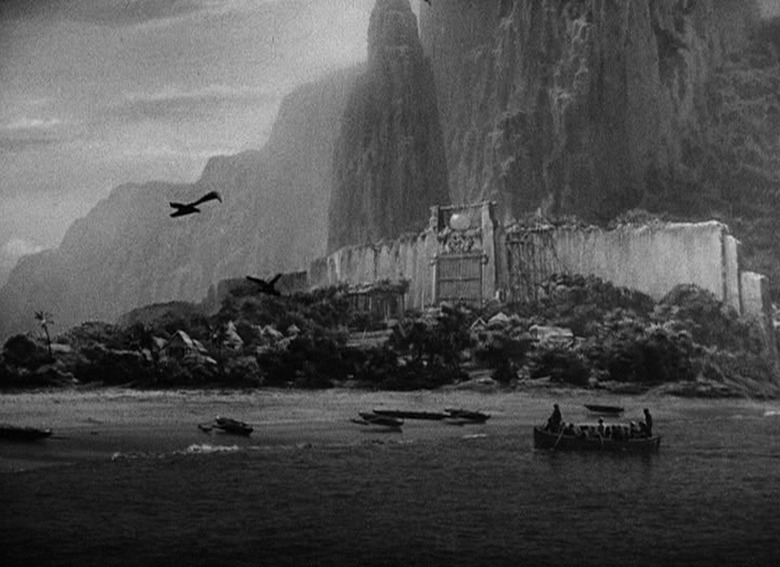 Saturday afternoon at the end of Legendary Pictures' Hall H presentation at 2014 San Diego Comic Con International, Studio head Thomas Tull left the crowd with one last surprise — an announcement teaser for a King Kong prequel Skull Island. Instead of surprise and excitement, the crowd was left confused. That was definitely not the reaction that Legendary had intended. Why did the packed Hall H crowd have that reaction? I have a theory about the Skull Island confusion which you can read, after the jump.
A "one last thing" announcement of a new movie set within the King Kong-universe should have surprised and excited fans, but most people in Hall H were left in confusion. Here are some tweets from those live in the panel:
Legendary wraps up with a teaser for a movie called "Skull Island" with a King Kong like gorilla. Very muted audience reaction.

— Ben Fritz (@benfritz) July 26, 2014
This was unexpected: #Legendary just announced new King Kong movie called SKULL ISLAND. Crowd is confused. "REALLY?" yells one guy. #SDCC

— Adam B. Vary (@adambvary) July 26, 2014
WTF, Legendary is doing their own King Kong movie called Skull Island? Does that mean we'll see Kong in Godzilla 3?

— Germain Lussier (@GermainLussier) July 26, 2014
I think I know why the packed Hall H crowd was left confused by the Skull Island announcement teaser trailer that concluded the Legendary Pictures presentation. I think the reaction was a result of a few ad-libs made by filmmaker Guillermo del Toro and Thomas Tull, affected by some hopes and expectations.
After presenting a first look at Crimson Peak, director Guillermo del Toro polled the crowd about two potential projects he could eventually direct: Hellboy 3 and At Mountains of Madness. The Comic Con crowd went nuts at the mention of both projects, but as expected given the venue, the response to Hellboy 3 was noticeably louder. When Legendary head Thomas Tull returned to the stage at the end of the panel, he made an impromptu public response to Guillermo, saying that he'll talk to the filmmaker about both of those projects after he makes Pacific Rim 2 (which already has a April 7th 2017 release date).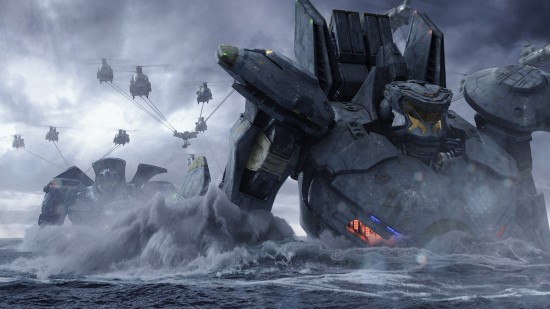 So when Thomas Tull revealed that he had one more thing, the Hall H crowd was already thinking all of these things. Is this teaser connected to a future Guillermo del Toro project? It didn't help that the clip opens on a rain storm pouring down over big waves in the ocean, a scene that looked eerily like something from Pacific Rim. (Was it ever not raining during the ocean fight sequences?)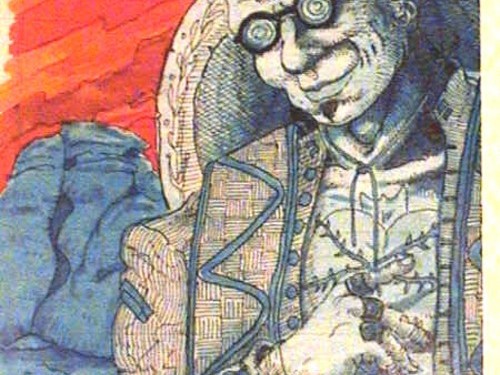 Then there was the voice over culled from Heart of Darkness, which has an old style almost like that of H. P. Lovecraft, the author of At Mountains of Madness. And after we pulled up on the island, the voiceover even told us that the wilderness had "gone mad".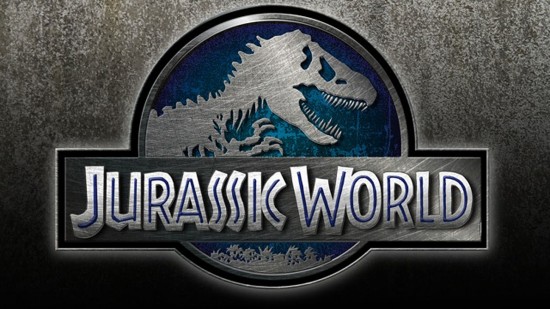 And I'm sure many people at Comic Con were hoping for Legendary to surprise us with a Jurassic World teaser. While some knew better, the prehistoric creatures on the island probably led some in the crowd to think this was going to be a Jurassic World reveal.
It's interesting that @Legendary & @UniversalPics reveal of Skull Island backfired as the crowd was chanting and expecting Jurassic World.

— Chris (@ChrisLikesDinos) July 28, 2014
No Jurassic World. The Skull Island teaser looked like it might be a Jurassic World sneak peek, but it wasn't to be. #ComicCon

— Empire Magazine (@empiremagazine) July 26, 2014
So when the trailer concluded with the skull shaped cave, big gorilla and SKULL ISLAND title, and the audience was confused. After the announcement, many even tweeted that Guillermo del Toro was involved, either as a producer or director. I think that's just more confusion caused by Tull's public statement to del Toro right before running the Skull Island reveal.
Thomas Tull announces SKULL ISLAND!!!! With GDT Probably directing! Plus they showed a little teaser, looked awesome.

— LRM Online (Latino Review Media) (@LRM_Exclusive) July 26, 2014
It is also possible the people were underwhelmed by the thought of a King Kong prequel, but I really believe my theory above is why the teaser trailer was met with such a muted reaction.