Which Movies And TV Shows Had The Highest 2014 Comic Con Buzz?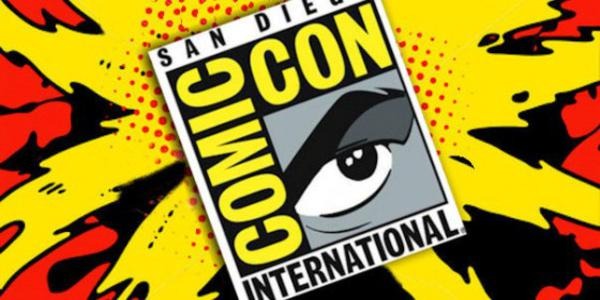 Just having gotten home from San Diego, I'm not sure which film excited me the most at 2014 San Diego Comic Con International. Mad Max: Fury Road was definitely the biggest surprise in terms of footage. Avengers: Age of Ultron and Batman v Superman: Dawn of Justice owned the majority of my conversations. While the Marvel footage was as expected, it was great. The Batman v Superman footage showed us a big screen Batman that we've never seen before and the Wonder Woman first look photo had everyone talked, in the hall and online. So which movies had the online community talking the most? General Sentiment, a social media analysis firm, has sent me their findings. See a list of the highest 2014 Comic Con buzz after the jump.
I think Batman v Superman won the online buzz because Warner Bros released the photo of Gal Gadot as Wonder Woman which had everyone in debate, and also the short teaser footage quickly leaked onto YouTube.
I'm actually kind of surprised that The Hobbit: The Battle of the Five Armies ranked so highly. Most of my twitter feed was filled with attendees complaining about how long the panel Q&A ran. But the social share might also extend to WETA's booth where everyone was taking photos and video of their life-size Smaug and posting the shots on the social networks.
Mad Max: Fury Road is low on the list, at #20. I suspect if Warner Bros has released the Comic Con trailer immediately following the footage presentation, it would have spiked the social trends more. But instead the trailer was released on Sunday morning. Here is the full list:
2014 Comic Con Buzz List
Rank / Movie or television show / Share
1 Batman v Superman 7.59%
2 Avengers: Age of Ultron 5.61%
3 The Hobbit 4.62%
4 The Walking Dead 3.81%
5 Game of Thrones 3.69%
6 Once Upon A Time 3.11%
7 Ant-man 2.57%
8 Supernatural 2.45%
9 The Vampire Diaries 2.41%
10 Teen Wolf 1.88%
11 Arrow 1.11%
12 Interstellar 1.02%
13 Hunger Games 0.84%
14 Star Wars 0.84%
15 League of Legends 0.83%
16 The Originals 0.77%
17 Orphan Black 0.64%
18 Outlander 0.59%
19 True Blood 0.55%
20 Mad Max 0.48%
21 TMNT 0.47%
22 Halo: Nightfall 0.47%
23 Guardians of the Galaxy 0.45%
24 American Horror Story 0.42%
25 Agents of SHIELD 0.41%
26 Horns 0.26%
27 Maze Runner 0.22%
28 50 Shades 0.22%
29 Penny Dreadful 0.21%
30 Sin City 0.20%
31 Reign 0.18%
32 The Giver 0.17%
33 Constantine 0.16%
34 Bates Motel 0.16%
35 Family Guy 0.11%