Mondo's Comic-Con Posters Include Tons Of 'Guardians Of The Galaxy,' 'Batman,' And Video Games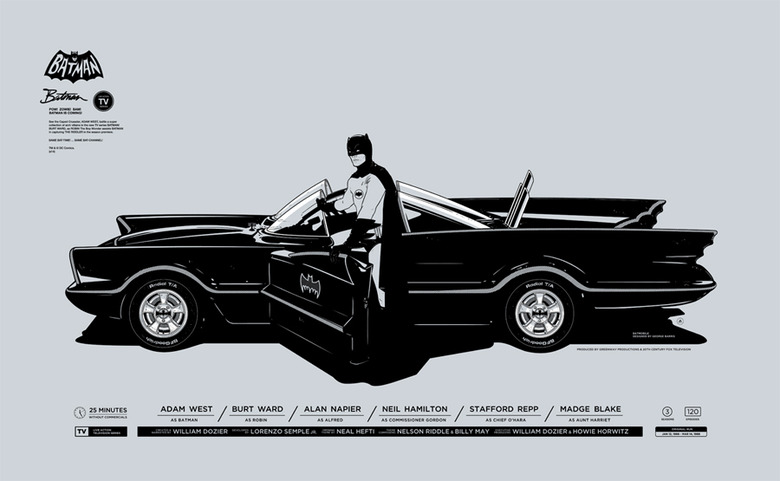 We would've loved to see everything Mondo had in store for San Diego Comic-Con 2014 last week when it was still available, but that's not how Mondo works. Besides that one piece we showed, almost none of what the company had planned was revealed until they wanted it to be. That meant fans stood in line at the convention for hours, totally unaware what they were waiting in line for. That's the power of Mondo but now that it's all over, the world can finally see everything that was sold (and mostly sold out) at Comic Con.
This year, Mondo focused most of their releases on this week's Guardians of the Galaxy. Each member of the team got their own individual poster, culminating in the reveal of a full poster by Tyler Stout (his first such release in many months). Luckily, that'll surely be on sale online later this week and some of the below posters could make it online too. After the jump, see them all, including Ghost in the Shell, Batman 66, The Last of Us and more.
Here are the Mondo Comic Con posters. Mouse over each for info.
And for anyone who wasn't at Comic-Con, Mondo even dropped some awesome new posters on their site:
Some of those (like the Stout in particular) only sold out a small portion of the run, or a variant colorway. It's quite likley many of these pieces, in one form or another, will show up online later this week or soon. Follow @MondoNews for the full reveal.
Also, in case you missed it last week, Mondo also revealed they would be having a full 75th Anniversary Batman Art show which will October 24-November 15 in Austin, Texas at the Mondo Gallery. Here's the show card.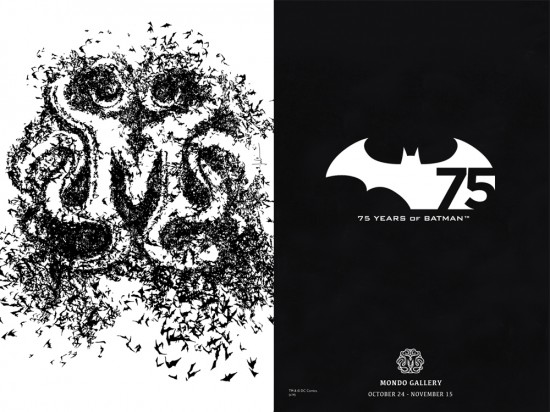 And, of course, Mondo revealed a few things about toys at Comic Con too. Read about that at this link.