Watch: Homer Simpson Hologram Appears On Stage At Comic Con 2014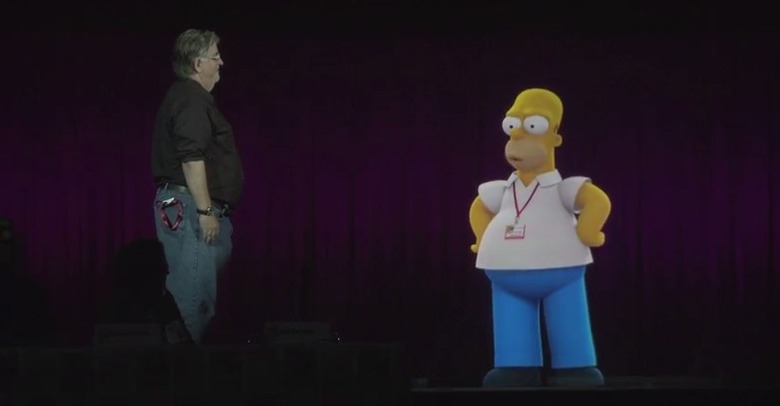 A special guest beamed into The Simpsons panel this year at San Diego Comic Con International. Homer Simpson appeared on stage in holographic form, interacting with Simpsons creator Matt Groening, lampooning the unorganized convention and location, while also taking a bit of time to answer the obvious Q & A questions from the crowd. Homer also forces his unwilling creator to dance for the fans in the audience. I'm pretty sure they are using the same technology as the Tupac Shakur hologram appearance which went viral. Hit the jump to watch the Homer Simpson Hologram video now.
Homer Simpson Hologram Comic Con 2014
I'd love to see more panels employ this technology. It seems like an obvious choice for DreamWorks Animation as the computer animated characters could appear on stage with their voice actor counter parts. But movie studios like Marvel could use the technology to bring computer animated character like Thanos, Rocket Raccoon or Groot to the stage like they did with Loki last year. Please Kevin Feige, make this happen!