'Avengers Age Of Ultron' Is A New Beginning For Marvel; Watch Full Panel [Comic Con 2014]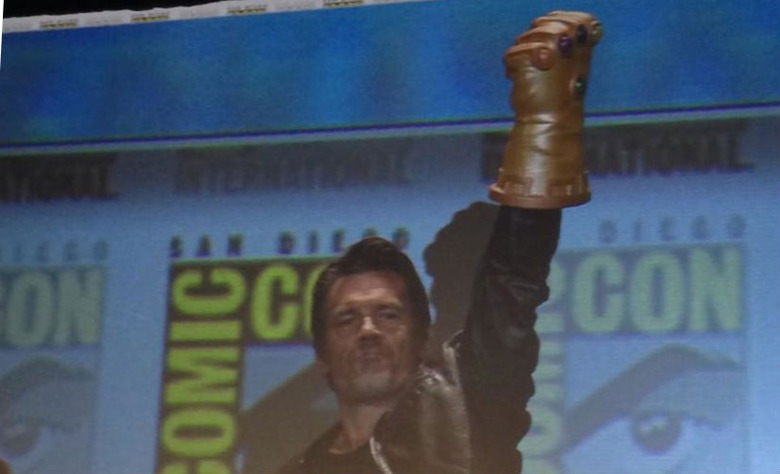 Avengers: Age Of Ultron might be the end of Phase Two but, according to one of its new members, it's just the beginning.
While the first footage from Avengers: Age of Ultron was undoubtedly the highlight of Marvel's 2014 Comic-Con panel, a few of the actors on stage (which included Robert Downey Jr., Jeremy Renner, Mark Ruffalo, Chris Hemsworth, Colbie Smulders, Samuel L. Jackson, Chris Evans, Aaron Taylor Johnson, Paul Bettany, James Spader, Elizabeth Olsen and eventually Josh Brolin, who showed up at the end.) dropped hints at what their characters might mean for the future. In particular Olsen – who plays the Scarlet Witch – said that she and Quicksilver (Taylor-Johnson) coming into the mix sets the tone for the upcoming Marvel films. Read her, and more Avengers Age of Ultron cast quotes, below.
UPDATE: You can also now watch the full panel.
All of the Avengers Age of Ultron cast had fun stuff to say, but here are the three most revealing quotes. First up, Chris Evans on the evolution of Captain America. It features a pretty big Winter Soldier spoiler:
We're passed him being amazed at cell phones and the internet. He's up to speed but I think he's still looking for a place to belong. He's so long been a servant as a soldier. He's used to a chain of command and since S.H.I.E.L.D. kind of fell apart in the last movie, it's more about this group of people depending upon each other without a clear leader and he's searching for a home.
James Spader talked about how different this movie was from everything he'd ever done:
I play an eight foot robot in this movie. I've always played humans up till then. Shooting this film was as starling and surprising and challenging and exciting as coming here, truthfully, for the first time. Doing this film, everything was so entirely new. The process of making it, playing this character, all of the people, the world I was entering. Even the world these movies inhabit, not just in terms of story and place and people and so on but the part of the movie business these movies enhabit is entirely new to me. And it was just unimaginably exciting.
And finally, Elizabeth Olsen on coming into the franchise:
It's fun to bring a new element to the game. There's now magic, mutated people. It adds something kind of epic to the fights that there a new element. It's not just awesome punching. We get to do something different. It brings up where marvel's goes with their other films as well. It's just the beginning. It feels like the beginning.
We talk a whole bunch about how the Guardians of the Galaxy and Avengers might co-exist, but Olsen brings up a great point here. There are now mutants in the MCU. That's a pretty formidable change.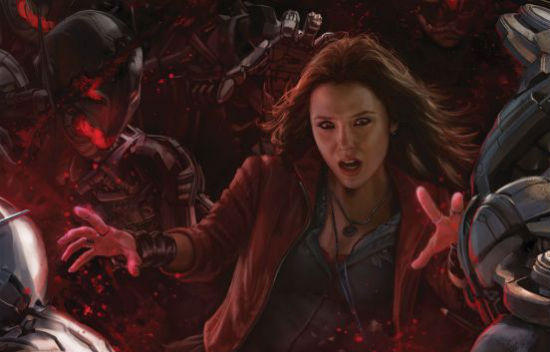 UPDATE: Here's the full video of the Avengers: Age of Ultron panel soon. (Which includes the reveal of Josh Brolin as Thanos, seen above).