Laika Wants To Bring 2D Hand-Drawn Animation Back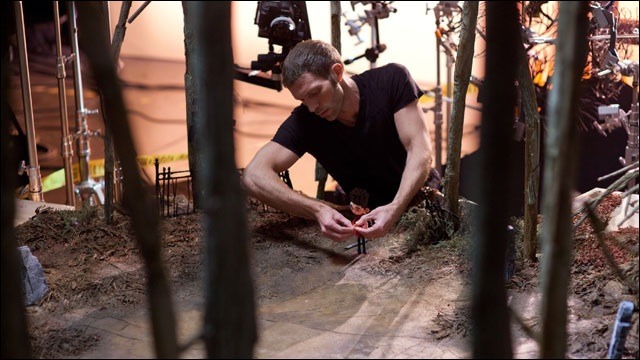 Laika has made a name for themselves with their hand-crafted stop-motion animated feature films like Coraline, ParaNorman and the upcoming movie Boxtrolls. But the Portland-based animation studio wants to help hand-drawn animation make a comeback. During the Boxtrolls Hall H presentation at 2014 San Diego Comic Con International, Laika head Travis Knight would like to do a 2D hand-drawn animated feature film. Find out more about a possible Laika hand-drawn animation feature film, after the jump.
He says that every one of the Laika stop-motion movies feature small bits of hand-drawn animation composits, but he would like to one day do a whole movie in the medium. It seems like they don't have any definite plans but you could tell from his tone that it's something he's been considering for a while now.
Since Walt Disney Animation Studios has abandoned hand-drawn animation feature films since the unsuccessful release of The Princess and the Frog, I'd be glad to see another animation studio get their hands back in the game. And Laika's brand of hand crafted storytelling would be the perfect place to make it happen.
Laika is owned by Nike co-founder and Chairman Phil Knight, and run by Knight's son Travis (who acts as its President and CEO). Laika Entertainment's feature films are distributed by Focus Features, a division of NBC Universal.