Legendary Wants Joe Cornish To Direct King Kong Prequel 'Skull Island' Movie [Comic Con 2014]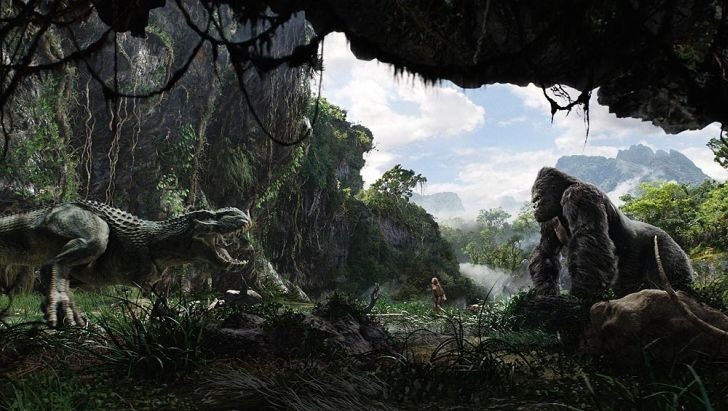 We may receive a commission on purchases made from links.
At the end of the Legendary panel, studio head Thomas Tull returned to the stage to thank the fans and show off one last thing. The surprise is the announcement of a new King Kong movie titled Skull Island. Thomas Tull announced that they had "been tinkering around with one thing" and showed us some footage for a project that may be a long way out.
The clip started showing a rain storm pouring down over big waves in the ocean. Audio narration included lines from the Heart of Darkness: "Going up that river was like traveling back to the beginning of the world, when the plants ran wild and the trees were kings." Shots of an island, lush jungle, monkeys and creatures ... "Being alone in the wilderness, it had looked within itself, and by heavens! I tell you, it had gone mad. We penetrated deeper and deeper into the heart of darkness." We see a cave on the island shaped like a skull. Reveal of the logo Legendary's "Skull Island"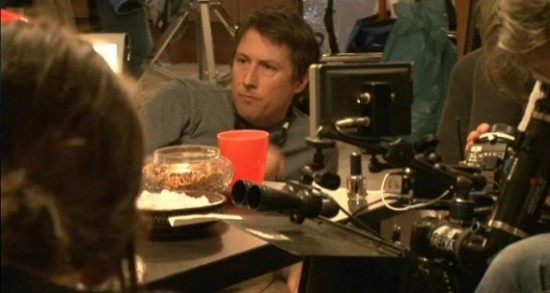 Update: Deadline has learned that Godzilla scribe Max Borenstein is writing the film, which they have offered to director Joe Cornish. The Attack the Block director has turned down a number of other big budget high profile projects like Star Trek 3, so I'm not sure if he'd want to direct this prequel over some of the projects I heard he's considered. The original story follows: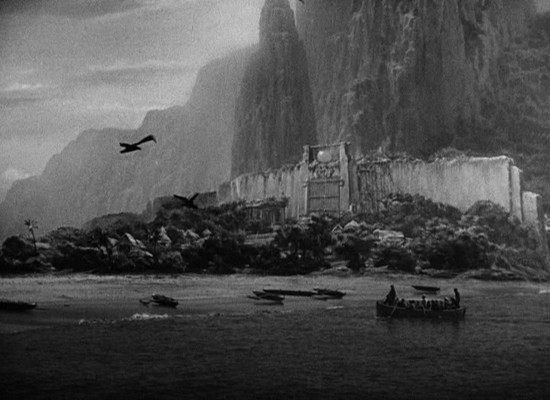 Skull Island is a fictional island that first appearing in the 1933 film King Kong and later appearing in its sequels and remakes. The film based on the legendary island from King Kong will tell "the cinematic origins of another classic beast, King Kong."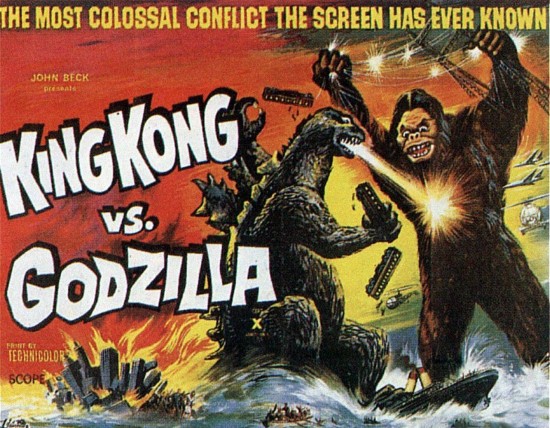 One must wonder if Legendary Pictures is trying to set the stage for a Godzilla vs. King Kong movie, or maybe even a Pacific Rim crossover (less likely).
Skull Island Movie Revealed
Here is more from Legendary's press release:
Previous works have touched on the island, but staying and exploring this mysterious and dangerous place offers Legendary the opportunity to take audiences deeper inside this rich world with a style and scope that parallels other Legendary productions.
Skull Island is the home of King Kong and several other mostly prehistoric species of creatures. Skull Island's origins are unknown.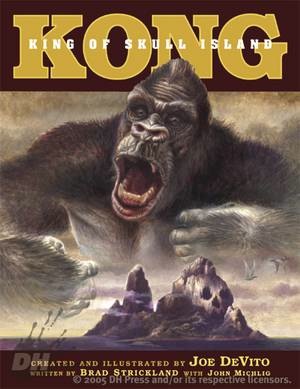 It is unknown if the movie will be based on Joe DeVito's book Kong: King Of Skull Island, but here is the official cover description for that book:
In 1933, American showman Carl Denham returned from a mysterious, hidden island with a priceless treasure. A treasure not gold or jewels, but the island's barbaric god, a monstrous anthropoid called "Kong." The savage giant escaped and wreaked havoc among the man-made canyons of Manhattan, but within hours of the giant ape's death his body – and Carl Denham – disappeared. Twenty-five years later, the son of Carl Denham makes a shocking discovery that leads him back to the site of his father's greatest adventure and to the answers that will unlock the century's greatest mystery and history's greatest miracle. Authorized by the Cooper Estate and based on the original novel that inspired the all-time classic film. This new novel acts as both prequel and sequel to the classic fantasy tale, King Kong. Acclaimed fantasy artist Joe DeVito and top fantasy and science-fiction writer Brad Strickland join forces to make for an interactive visual-narrative storytelling experience unlike any other.
Skull Island now has a November 4th, 2016 release date.