First 'Crimson Peak' Footage Teases A Twisted, Sexy Thriller [Comic-Con 2014]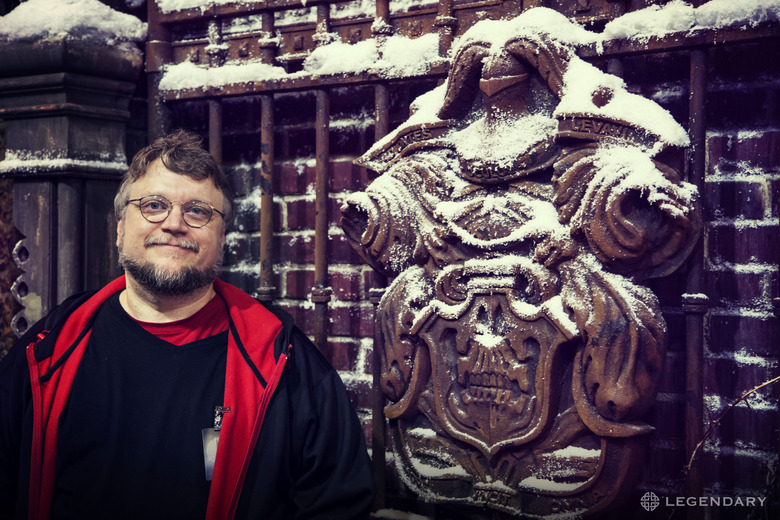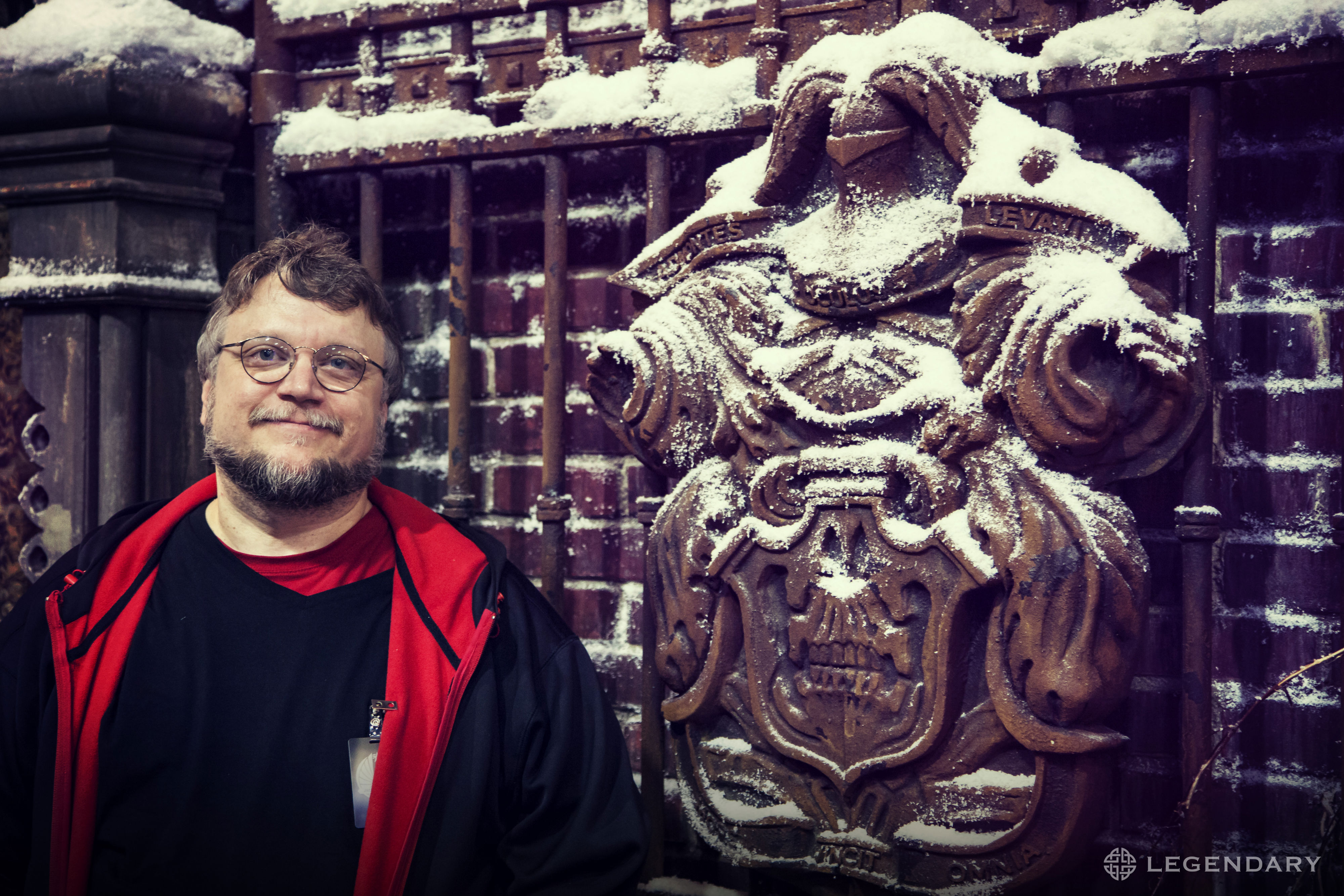 Precious little has been revealed so far about Crimson Peak, the next feature from Guillermo del Toro. But that changed Saturday when del Toro took the Hall H stage to unveil the first creepy-sexy bit of footage from the romantic thriller.
Hit the jump to get our recap of the Crimson Peak Comic-Con footage and panel.
Crimson Peak Comic-Con Panel Highlights
Comic-Con god that he is, del Toro came out to thunderous applause. Since Crimson Peak isn't due out for another 15 months, del Toro presented the film alone, but promised he'd be back next year with "Tom fucking Hiddleston." Praising his entire cast, he added, "They're my special effects in this movies — those actors."
For now, del Toro described Crimson Peak as a "very personal" project that blends sides of his personality: the "painterly, beautiful, creepy things" he does for Spanish-language films, and the "big fun movies" he does in English. He promised "beautiful moments and very brutal moments. We have scary ghosts but scarier people than ghosts."
Del Toro was intrigued by a chance to tell a different kind of story. "What I wanted was the freedom to tackle a great adult story for a female lead. I think that it's great when a female lead is introduced through a normal romantic story but then you say, now what? Let us see her live past all that, past her getting the guy. Fuck that shit. Let us see her become her own person."
To bring the haunted house setting to life, "an entire Victorian mansion, three stories high, with working elevators, working bathrooms, rooms, a full library," he said. "We spent the better part of a year designing it, building it to the ultimate detail." That painstaking labor is apparent in the movie, which is filled with intricate, delicate details.
Even with Crimson Peak in post, though, del Toro is looking toward his next film. He enlisted the crowd's help in convincing Legendary to make two of his long-gestating passion projects, Hellboy 3 and At the Mountains of Madness. Naturally, the Hall H audience screamed wildly for both. Legendary CEO Thomas Tull's response was short and sweet: "We'll talk after Pacific Rim 2."
Crimson Peak Comic-Con Footage Recap
The Crimson Peak trailer opens with the Universal logo getting slowly enveloped in blood. A door creaks open, and we see quick flashes of several scenes featuring Mia Wasikowska, Jessica Chastain, Charlie Hunnam, and Hiddleston inside the house.
Sometimes the scenes look pleasant, as in the ones where a radiant Wasikowska is dancing at a fancy party. Most of the time, though, they're less pleasant — we're treated to scene after scene of the characters looking distraught, evil, or otherwise not-quite-right. There are spooky corridors lit only by candles, and ornate door frames that seem to lead nowhere good.
Meanwhile, we hear Hiddleston's narration:
Houses as old as this one become, in time, a living thing. They may have timber for bones and windows for eyes, and sitting here all alone, it can go slowly bad. It starts holding on to things. Keeping them alive when they shouldn't be. Some of them good. Some bad. Some should never be spoken about again.
The very last scene shows a flame-haired Wasikowska curled up in bed, looking terrified. Soon we learn she has good reason to be, as a bony black hand reaches down and grabs her shoulder. The Crimson Peak scene is set to a melody from the Eyes Wide Shut soundtrack, hinting at the twisted-sexy tone of the movie.
It'll likely be a while yet before we get an even better look at the movie, but count us in. The Crimson Peak Comic-Con trailer was everything we'd hoped for: creepy and beautiful in equal measure, with a top-notch cast. Crimson Peak opens October 16, 2015.