Watch The 'Arrow' Season 3 Trailer [Comic-Con 2014]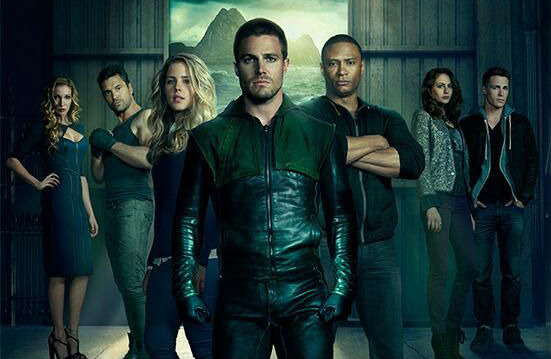 DC's movie superheroes won't take the Comic-Con stage until Saturday, but one much-loved DC TV superhero got the spotlight on Friday. The CW presented the very first Arrow Season 3 trailer, to a very enthusiastic reaction. Hit the jump to check out the Arrow Season 3 trailer.
Arrow Season 3 Trailer
The official CW plot synopsis for the Arrow Season 3 premiere reads as follows (warning: minor spoilers):
"In the aftermath of this victory, Season 3 opens with Arrow now a hero to the citizens of Starling. Crime is down, people feel safer, and Captain Lance even calls off the Anti-Vigilante Task Force. Basking in his success, Oliver believes he can finally have a private life and asks Felicity out on a date. But the second Oliver takes his eye off the ball, a deadly villain reappears in Starling, forcing Oliver to realize that he can never be Oliver Queen — not as long as the city needs The Arrow."
Arrow season 3 premieres on Wednesday, October 8th 2014 at 8pm on The CW.