'Horns' Trailer: Daniel Radcliffe Breaks Bad In Alexandre Aja's Latest [Comic Con 2014]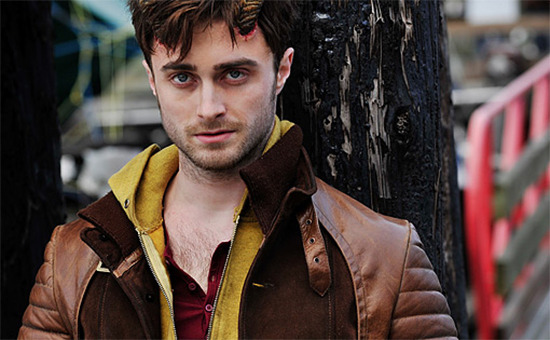 Eight Harry Potter movies never brought Daniel Radcliffe to Comic Con, but playing the devil did the trick. Radcliffe showed up in Hall H for Alexandre Aja's latest film, Horns, and with him, a brand new trailer. Watch the full Horns trailer below.
Here's the new Horns trailer from MTV
Horns trailer
Get More:
Movie Trailers, Celebrity News
The panel itself for Horns was pretty memorable and interesting too, including the full hall singing Radcliffe "Happy Birthday." But we'll have more on that soon. For now, what do you think of the Horns trailer?
Here's the description of the novel the film is based on, written by Joe Hill. Horns opens in the US on Halloween.
Ignatius William Perrish wakes up bleary and confused after a night of drinking and "doing terrible things" to find he has grown horns. In addition to being horribly unsightly, these inflamed protuberances give Ig an equally ugly power–if he thinks hard enough, he can make people admit things (intimate, embarrassing, I-can't-believe-you-just-said-that details). This bizarre affliction is of particular use to Ig, who is still grieving over the murder of his childhood sweetheart (a grisly act the entire town, including his family, believes he committed).