Video Blog Reaction: 'Star Wars Rebels' One Hour TV Movie 'Spark Of Rebellion'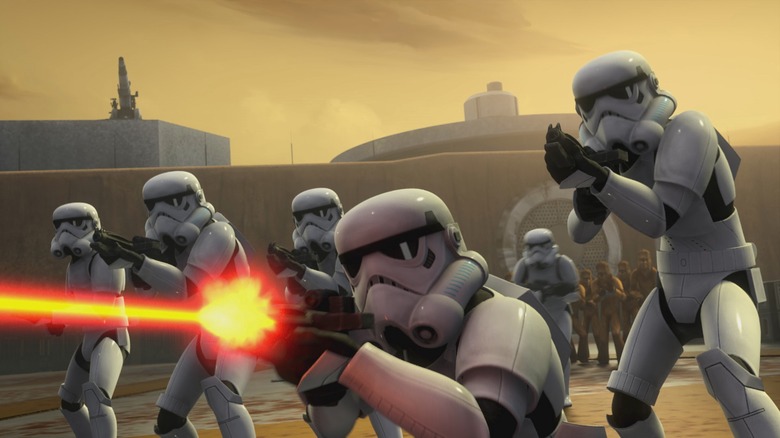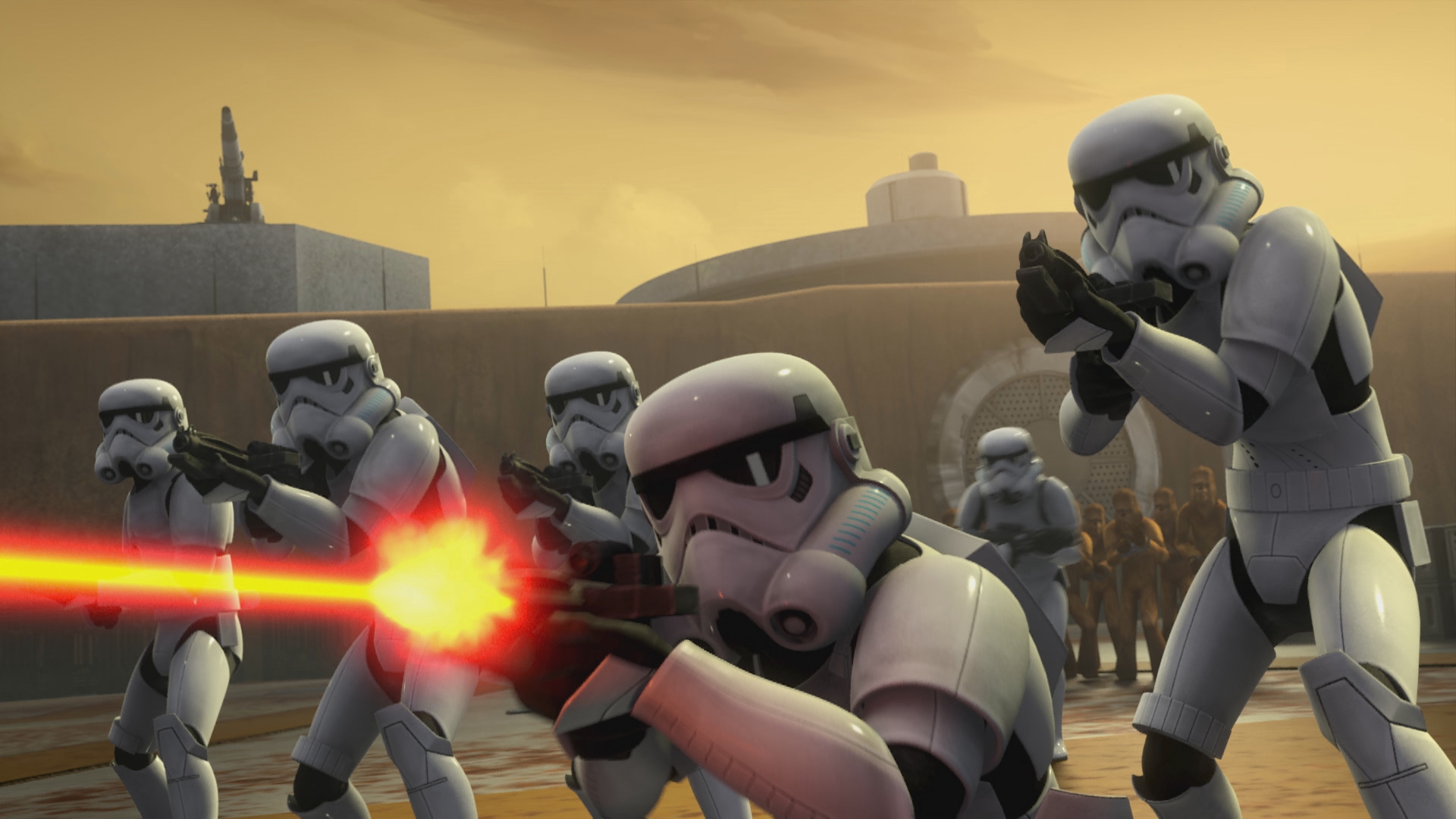 Editor's Note: This is our review of the first episode of Star Wars Rebels from San Diego Comic-Con 2014. We're republishing it because the show premieres Friday October 3 at 9 p.m. EST/PST on Disney Channel. It then replays Monday October 6 at 8 p.m. EST/PST on Disney XD. It'll then air every Monday at 9 p.m. EST/ST on Disney XD in the United States.
Disney Channel and LucasFilm premiered the Star Wars Rebels one hour television movie debut in San Diego on Thursday night of Comic Con 2014. Germain Lussier and I were in attendance at the exclusive screening at the Gaslamp Reading Cinemas. After the jump you can watch a spoiler-free video blog reaction we recorded shortly after the premiere of the Star Wars Rebels tv movie. I have also included some brief thoughts in print as well as three new clips including a new Star Wars Rebels trailer.
Star Wars Rebels TV Movie Video Blog Reaction:
Peter's brief text reaction:
Set five years before Star Wars Episode IV: A New Hope, the show follows a group of misfits that band together in a small group aboard a freighter starship called the Ghost — the origins of the Rebel Alliance. Star Wars Rebels will premiere in October 2014 as a one-hour special, which is what we screened in San Diego. Since it was an early unfinished cut of the special, we are not reviewing it on the site, but we will give you a spoiler-free reaction.
I consider myself a huge Star Wars fan but I never could get into the Clone Wars Animated Series. The movie debut of the show was passable at best, and I tried many times to get through the first season without success. To be fair, many of my trusted friends have said it gets much much better in the second and third seasons — I plan to finish the series at some point. But the Clone Wars always felt much like the Star Wars prequel, and lacked much of what I enjoyed about the original trilogy and even much of the extended universe.
The first hour of Star Wars Rebels perfectly replicates the feel and tone of the original trilogy, without ever feeling like a copy or rehash of what we've seen before. It's a fun adventure in a galaxy far far away with characters we've mostly never met before. The story somehow feels like it has more weight than a lot of the other extended universe stories, and maybe thats because its been declared canon by Disney and directly ties into the origins of the original trilogy. I'm excited for the chance to explore the worlds in this universe. If the series is even half as good as the premiere one-hour television special written by Simon Kinberg, I will be very pleased.
Here are three new clips that also premiered at Comic Con 2014.
Star Wars Rebels continues the epic tradition of the legendary Star Wars saga with all-new exciting, action-packed adventures. It is a dark time in the galaxy, as the evil Galactic Empire tightens its grip of power from world to world. As the series begins, Imperial forces have occupied a remote planet, ruling with an iron fist and ruining the lives of its people. The clever and motley crew of the starship Ghost is amongst a select few who are brave enough to stand against the Empire. Together, this ragtag group will face threatening new villains, encounter colorful adversaries, embark on thrilling adventures and become heroes with the power to ignite a rebellion.