Watch The 'Hannibal' Season 2 Gag Reel [Comic-Con 2014]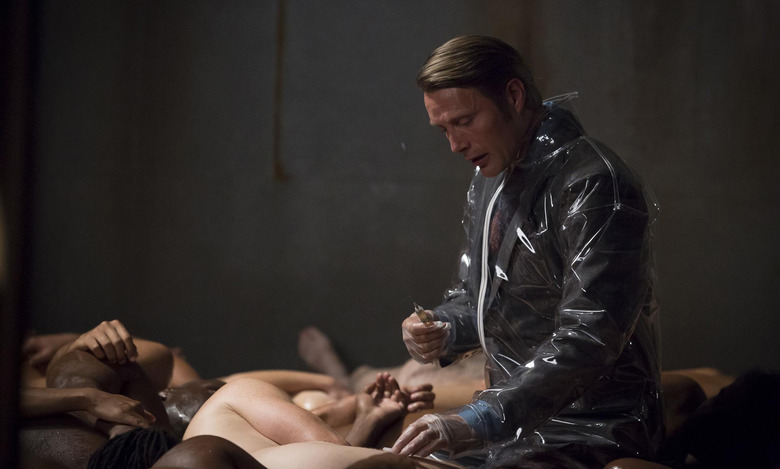 The world of Hannibal is a deadly serious one, full of intelligent psychopaths able to realize their  "designs" with terrifying precision. But as the Hannibal Season 2 gag reel shows, the set of Hannibal looks much more lighthearted.
After the jump, watch Mads Mikkelsen, Hugh Dancy, and the rest of the cast screw up during takes and screw around between them.
The clip above comes from a longer blooper reel which will be released with the Hannibal Season 2 Blu-ray / DVD set on September 16. Other special features include audio commentaries with the cast and crew, deleted scenes, and a feature-length documentary about the making of episode 205 ("Mukozuke").