First Look: Live Action SpongeBob Squarepants Movie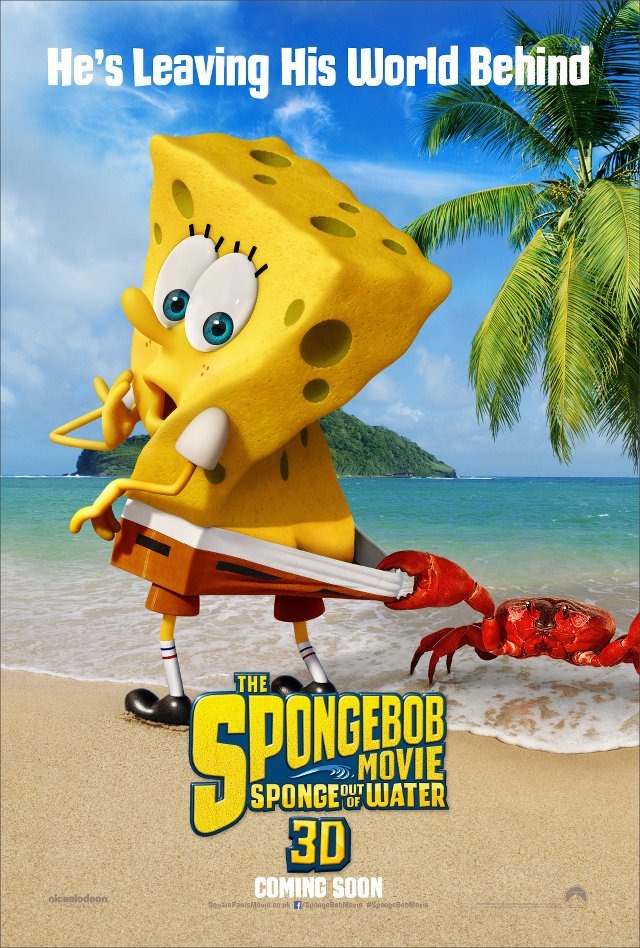 During the Paramount Pictures panel at Comic Con, Tom Kenny, the voice of Spongebob Squarepants, shared the first look at the new film SpongeBob: Sponge Out of Water. I haven't really been paying attention because I've never really been interested in SpongeBob, but apparently the new movie is live action Spongebob Squarepants movie. And by that I mean as live-action as a Smurfs or Alvin and the Chipmunks films (live action location and human characters with computer animated CG Spongebob and friends).
Apparently Spongebob and friends escape the pineapple under the sea and their animated sea city of Bikini Bottom and enter the human world.  The movie starts in the usual animated world but the characters "transform to computer graphic superheroes to fight off a menace endangering beloved Bikini Bottom."
The footage that was premiered in Hall H can only be described as weird. I'm not sure anyone was into it, but almost everyone was left with a look on their face which could be read only as "what the hell was that". Wanna see what a live-action/CG animated hybrid spongebob squarepants movie looks like? Hit the jump to see the first SpongeBob: Sponge Out of Water photo.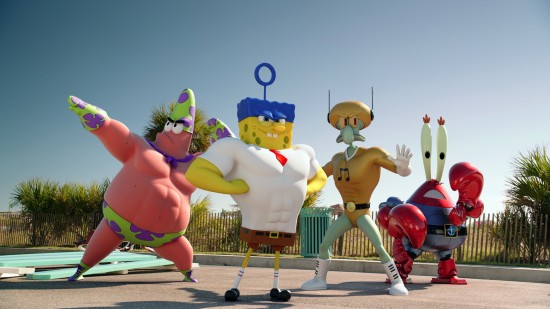 The live action/cg hybrid SpongeBob: Sponge Out of Water movie is set to hit theaters on February 13th, 2015.