'Hot Tub Time Machine 2' Red-Band Trailer: "Everything Is Like Terminator"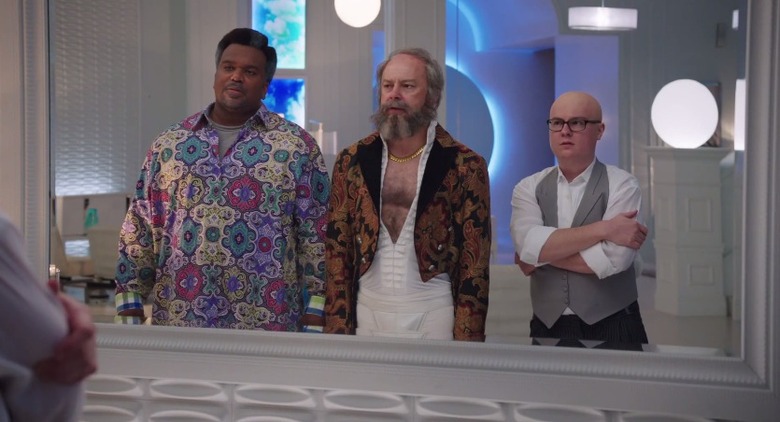 The Paramount Pictures panel at 2014 Comic Con was full of surprises. One of the surprises was the appearance of actor Clark Duke to premiere of the first trailer for Hot Tub Time Machine 2. Thankfully for those of you not in Hall H in San Diego, Paramount has released the full Hot Tub Time Machine 2 red-band trailer online. Watch the trailer now embedded after the jump.
Watch the three and a half minute Hot Tub Time Machine 2 red band trailer now below:
I'm not sure the future is quite as funny as the 1980's setting of the first film, but I absolutely love the "everything is like Terminator" and the "you're a f***ing nerd" song. It also looks like they have a futuristic parody of Doc Brown's chalkboard explanation of alternate timelines, which I'm looking forward to. What did you think? leave your thoughts in the comments below!
The story involves Craig Robinson, Clark Duke and Rob Corddry's characters who take the friends a decade into future where they meet the son of John Cusack's character (who isn't returning) played by Adam Scott. The trailer shows how the three friends used their knowledge of the future to change their lives, which may have had fatal consequences (not to get too serious). Gillian Jacobs plays the female lead. Its also been reported that Chevy Chase reprises his mysterious role from the 2010 cult comedy.
Hot Tub Time Machine 2 will hit theaters on December 25th, 2014.