'Toy Story That Time Forgot' Is A 1980's Nostalgia Bomb That You're Gonna Love [Comic Con 2014]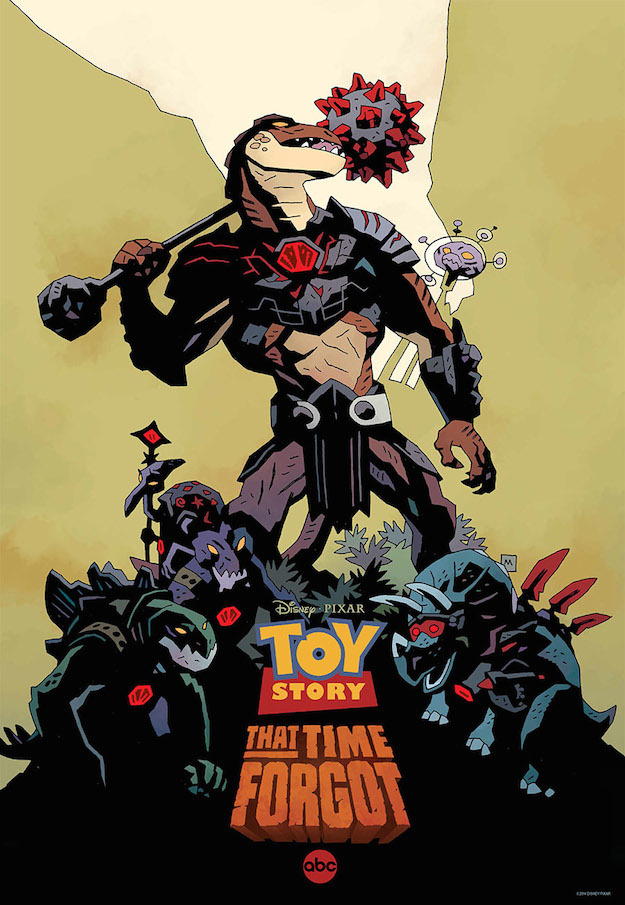 At Comic-Con, I usually spend most of my days camped out in the big convention hall Hall H (some people call it "Hall Hell") but this year I spent Thursday pursuing some Pixar and Disney presentations in some of the smaller halls. First up was a presentation on Pixar's upcoming holiday special Toy Story That Time Forgot. After the jump you can find out what I learned about the next installment of the Toy Story series.
Executive producer Galyn Susman (Toy Story OF TERROR!), director Steve Purcell (Brave), and head of story Derek Thompson (WALL•E) came to San Diego to give convention goers an exclusive inside look at the sketches, storyboards, and concepts that went into the making Time Forgot. Also notable, Actress Kristen Schaal (the voice of Trixie) made a surprise appearance and Composer Michael Giacchino (Up, Ratatouille) moderated the panel.
Toy Story actually started as a Holiday television special that Pixar was shopping around called Tin Toy Christmas based off Pixar's original Tin Toy short film. Disney ordered a feature film version, which became Pixar's first feature film Toy Story. So Toy Story That Time Forgot is actually full circle for both Pixar and the Toy Story franchise.
Most of the original Toy Story voice cast return for Toy Story That Time Forgot including Tom Hanks as Woody, Tim Allen as Buzz, Kristen Schaal as Trixie, Wallace Shawn as Rex, Timothy Dalton as Mr. Pricklepants, Don Rickles as Mr. Potato Head and Joan Cusack as Jessie.
The television special was originally envisioned as a 6 minute short film. John Lasseter thought the Battlesaur characters were interesting enough to have more screentime, and presented the idea of expanding it into a Holiday tv special.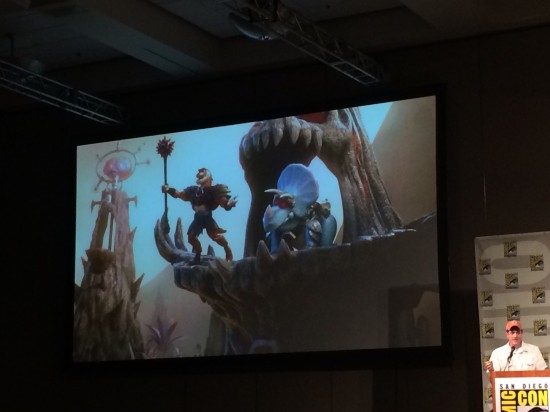 The story follows the Toy Story characters in "a post-Christmas play date" that puts them "in uncharted territory when the coolest set of action figures ever turn out to be dangerously delusional." And of course, it wouldn't be a Toy Story tale if it didn't involve the toys trying to return home (to Bonnie's room), this time under the leadership of Trxie the Triceratops.
Before Pixar developed the special they first created the Battlesaur as if it were a real animated series and toy line. Pixar even created a short animated opening for the Battlesaur animated series.
Pixar held extensive genre movie screenings at the studio showcasing "the classics"  for the story and animation teams in prep for the project.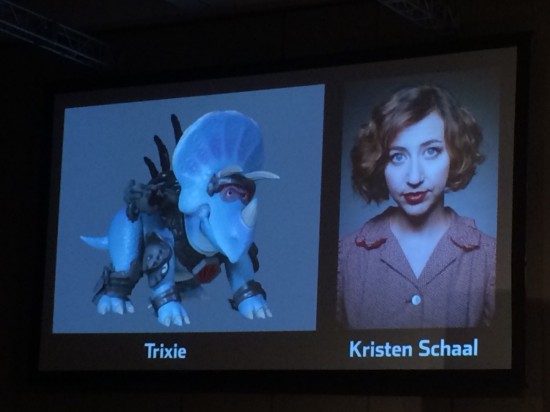 Trixie the Triceratops is the main character of this new story, she even gets her own Battlesaur armor. Voice actor Kristen Schaal describes Trixie as being a dinosaur that survived the ultimate destruction so she has a carefree attitude now. Trixe is a dinosaur but she never gets to play one at Bonnie's house. So when Bonnie visits her friend Mason's house, Trixie is eager to play along with other dinosaur-looking toys. But little does she know the Battlesaur toys aren't playing around, actually believing the toy storyline much in the way Buzz Lightyear did when we first met him.
Composer Michael Giacchino is set to score this special. Giacchino revealed a cool nerdy tidbit: his horn player owns the horn used to create the iconic sound in the original Planet of the Apes, and they plan to use that horn in the Toy Story That Time Forgot score.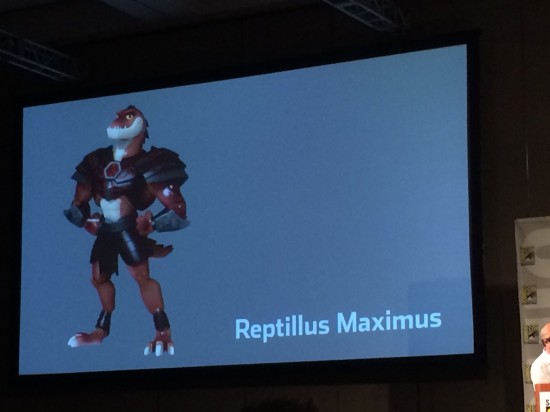 Reptillus Maximus is the leader of the Battlesaurs. He is refined, cultured, confident and witty. Maximus  Kevin McKidd (Grey's Anatomy) provides the voice of Reptillus Maximus, who has the most lines of dialogue in the special.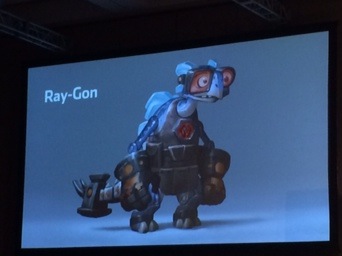 Maximus' tribe which consists of Velocitrex, Carniverous, Ray-Gone (a scientist who creates the Battlesaur's gear) and Malikeai (a wizard-like character). The story also features an Outland beast creature named Goliathon, Pixar's tribute to Godzilla and Kaiju monsters.
Director Steve Purcell actually voices the cleric character. Purcell provided a scratch voice for the character during the development process and in the story reels. John Lasseter liked his voiceover so much that he told Steve that he had to play the character.
The Battlesaurs are not the only new characters in this new adventure. A new toy joins the Toy Story gang for the journey – Angel Kitty, a cute kitty christmas orpiment with a halo above her head.
The screened 9 minutes of unfinished footage for the crowd, which went over pretty well. I'm not going to give a play by play and spoil half of the story for you but I will give you a reaction: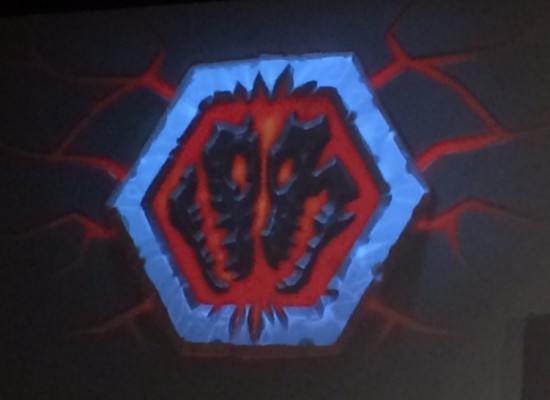 While Toy Story 3 introduced a ton of new and clever toy character designs, Toy Story That Time Forgot introduces us to a whole new world — some great world building from the Pixar crew. You will believe that these toys could be part of a real 80's style fantasy animated series. They don't feel like they were created just for this short adventure.
All the characters seem well designed and it perfectly captures the attitude, tone and style of television series/toylines of the time. The toy playsets and accessories remind me of toys from my childhood, a mixture of Thundercats, Battletoads and He-Man but with dinosaurs. They pack so much truth and nostalgia in all the little details, and I'm sure most children of the 1970's and 1980's will connect through the nostalgia bomb. I almost wish that Pixar would create a fake complete one-off episode of the Battlesaurs in old-style 2D hand drawn animation.
Seeing the Toy Story characters enter the sci-fi fantasy world is a refreshing change of pace. The short feels so different and original compared to most of the movies on the big screen, nevermind the fact the film is actually just a Holiday television special sequel to a franchise of some of the most popular animated films of all time.
My only concern is that today's children might not get many of the references. I'm not even sure a toy line/animated series of this nature exists today (although I could be wrong). But the kids in attendance seemed to be entertained by the further adventures of the familiar Toy Story characters even if they didn't get all the references or underlying truths.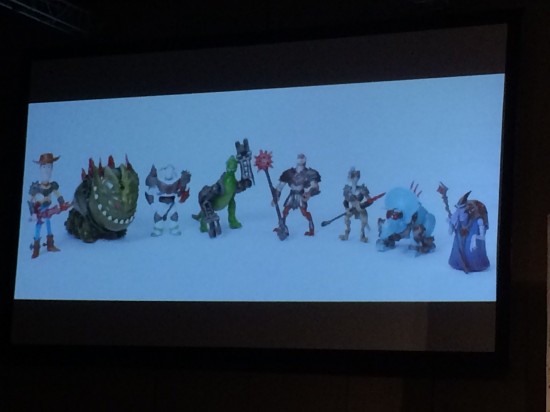 Mattel will be releasing a set of Toy Story That Time Forgot figures including versions of the Toy Story characters in Battlesaur gear as well as a few of the Battlesaurs themselves. The toys will be available in stores for this Holiday season. No word on if the awesome Battlesaur playsets will ever be available, unfortunately unlikely. I wish Mattel would release the Battlesaur figures would be released in Battlesaur-branded packaging like The Toy Story Collection that was released years ago.
Galyn Susman confirmed a tidbit from the original Toy Story story meetings: Woody was Andy's father's toy, and thats how Andy ended up with the cowboy doll.
Disney officially announced that the Toy Story That Time Forgot will premiere on December 2nd 2014. The 21 and a half minute television special will premiere on ABC.
Here are some other reactions to the panel from Twitter:
Toy Story That Time Forgot looks like a brilliant piece of Pixar world building. New characters are a nostalgia blast from the 1980s.

— /Film (@slashfilm) July 24, 2014
Toy Story That Time Forgot looks like it will be great! Be sure to tune in to ABC on Dec 2!

— Chip and Company (@chipandcompany) July 24, 2014
Toy Story that Time Forgot is already my favorite Pixar short and we only saw a few clips. Battlesaurs!

— Jeff Leinenveber (@JeffLeinenveber) July 24, 2014