45 Photos From The 2014 Comic Con Show Floor [Photos]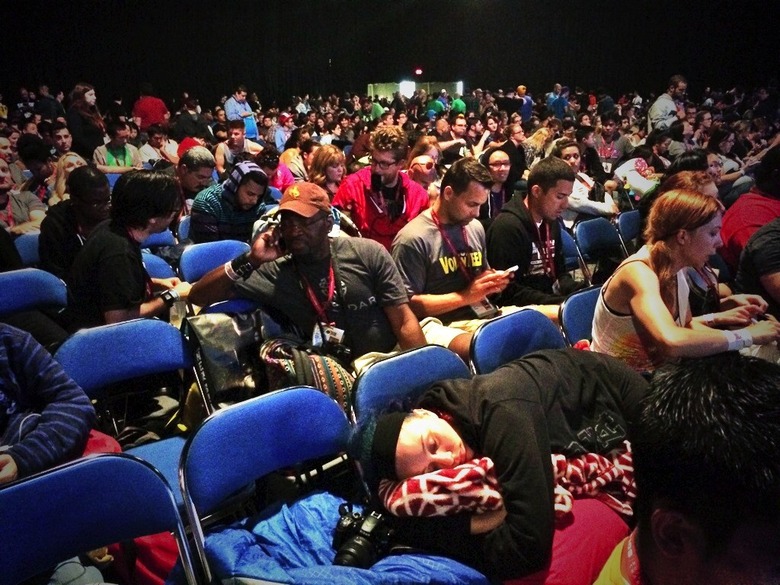 While in San Diego, I snapped photos of some of the coolest promotional and product displays on the 2014 edition of the Comic Con International. After the jump you can see the best of the Comic Con show floor photos and images from around the convention.
A line-up of ET's handing out Reese's Pieces to promote the X-Box Atari documentary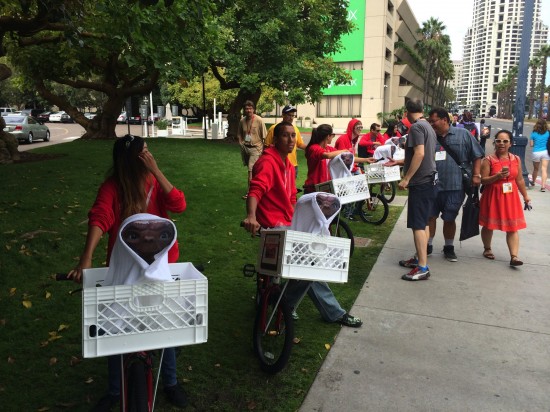 Massive Star Wars Imperial Stormtrooper figure display at Kotobukiya
Peter Sciretta with a life-size statue of Chopper from the new Star Wars Rebels television series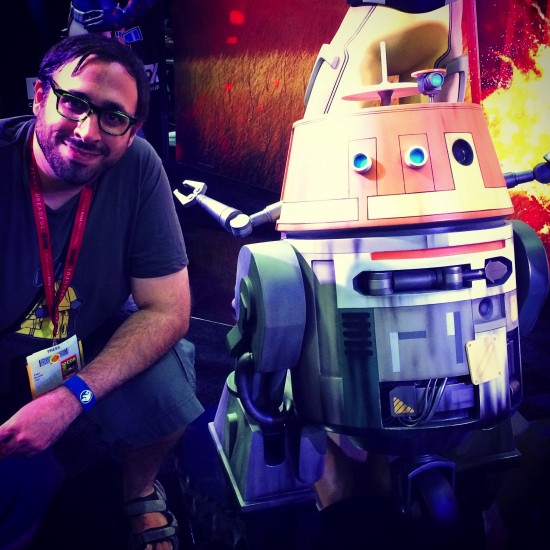 Huge Godzilla maquette previewed on display at Sideshow Collectibles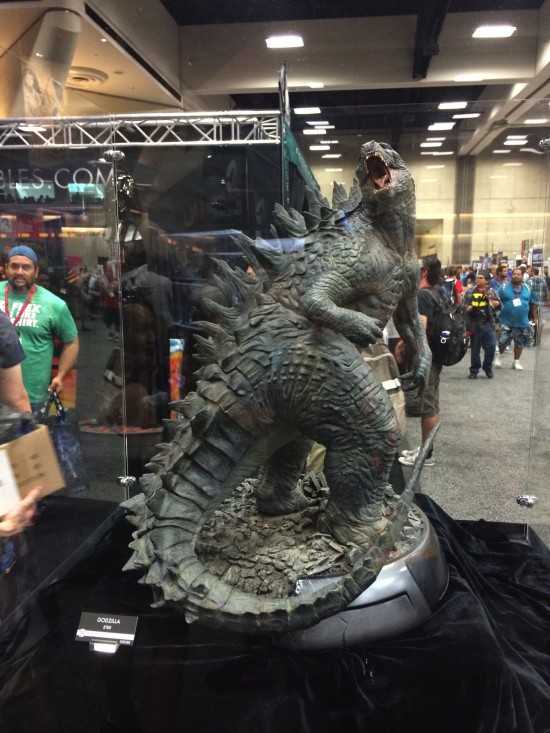 Kevin Tong signing his great Guardians of the Galaxy Rocket Raccoon print at the Mondo booth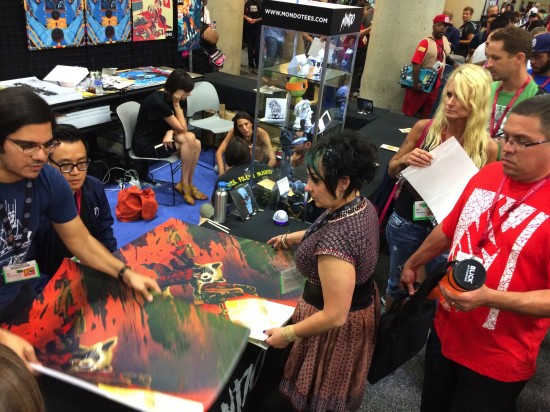 Ghostbusters Stay Puft Marshmallow Man LEGO sculpture display at LEGO (not for sale, unfortunately)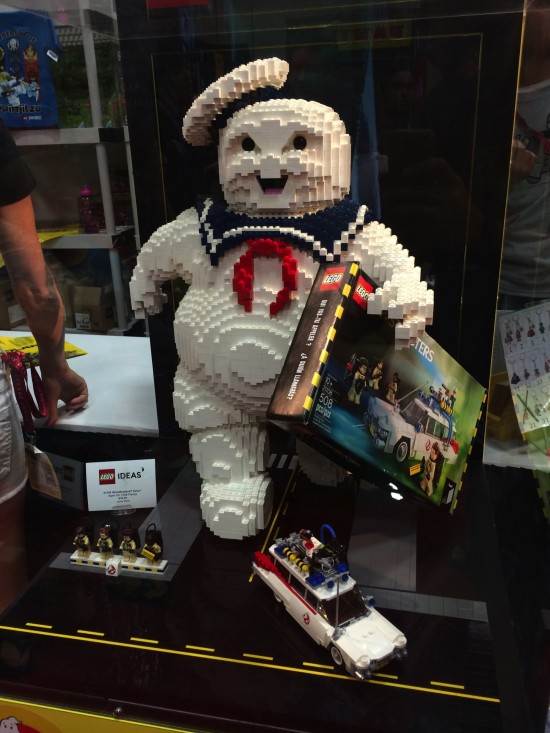 Alien Power Loader on display at Sideshow Collectibles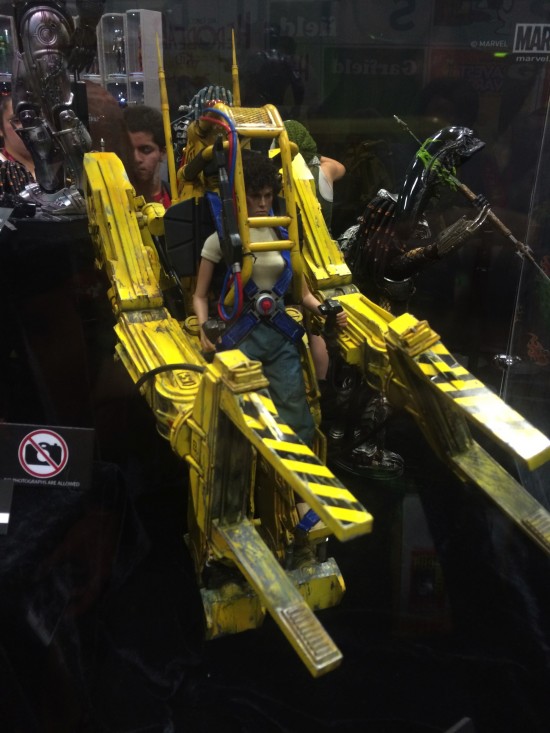 See more photos after the jump.
Dave Dwonch's Game of Thrones/Batman mash-up at Pixar/Up mash-up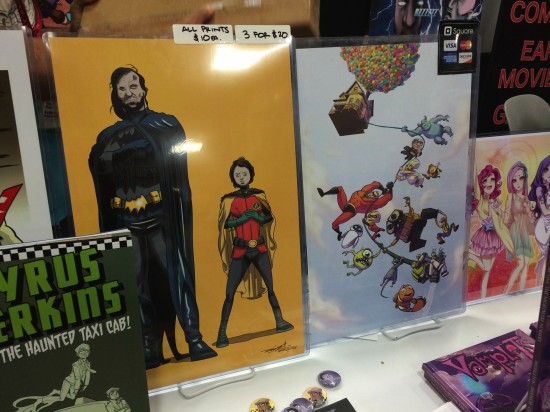 Jurassic Park T-Rex head on display at Profiles In History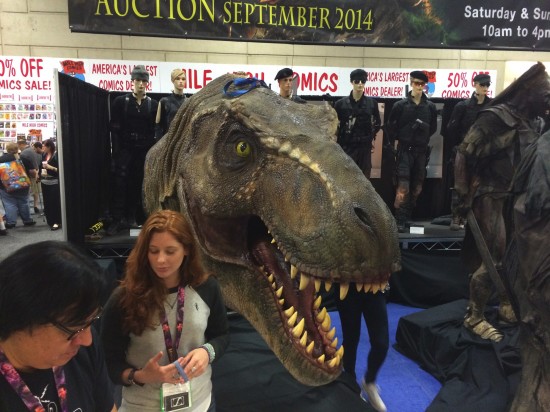 Tyler Stout's amazing Guardians of the Galaxy variant poster print sold out at the Mondo booth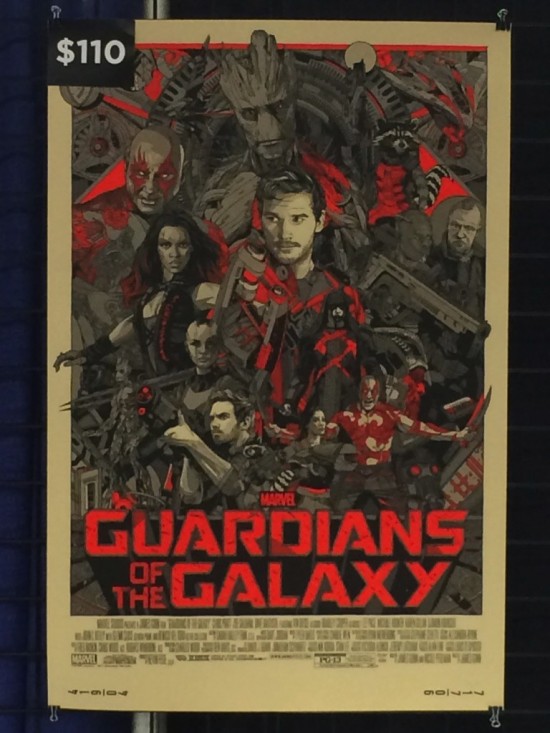 Empire Strikes Back figures from the upcoming Star Wars Black Series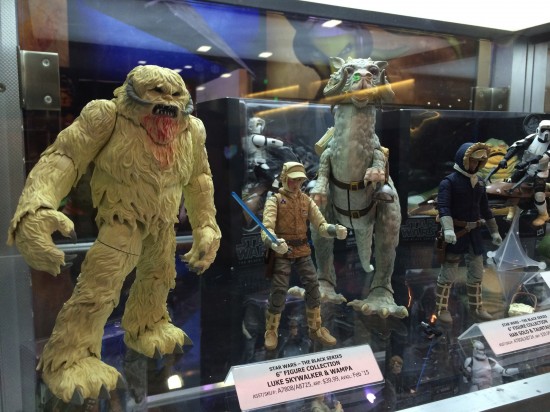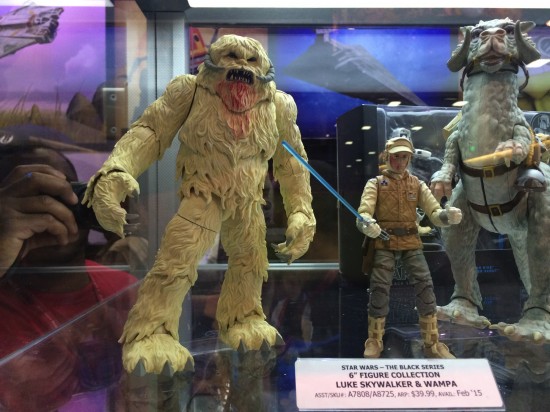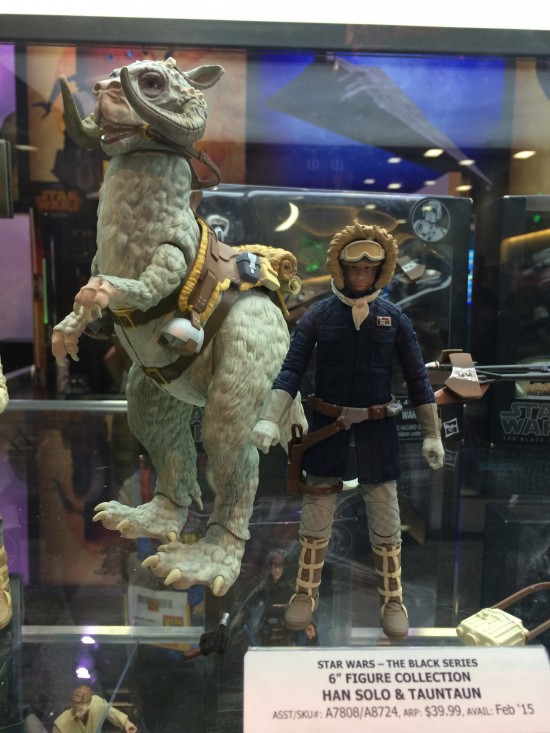 Indiana Jones Professor of Archaeology canvas print from ACME Archives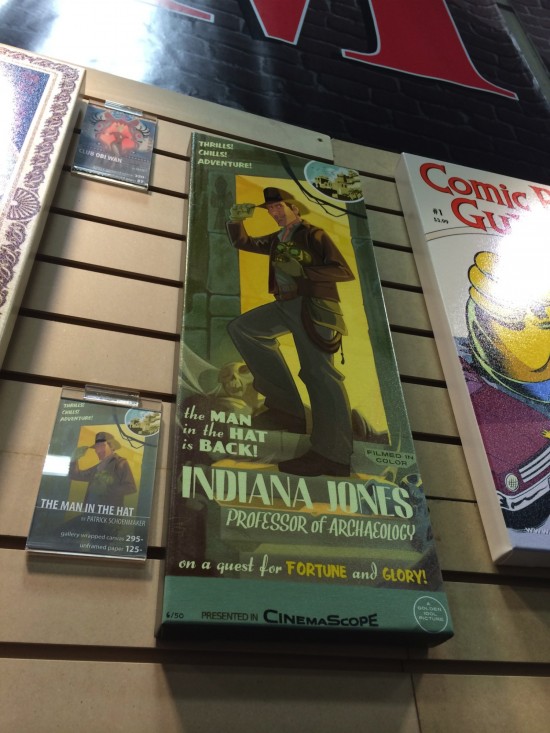 Incredibly detailed Hellraiser statue previewed at Sideshow Collectibles
Ray Stantz Ghostbusters Q-Pop
See more photos after the jump.
Here is a collection of some of the cooler cosplay costumes I spotted on and outside the 2014 San Diego Comic Con show floor:
Daft Punk Stormtrooper cosplay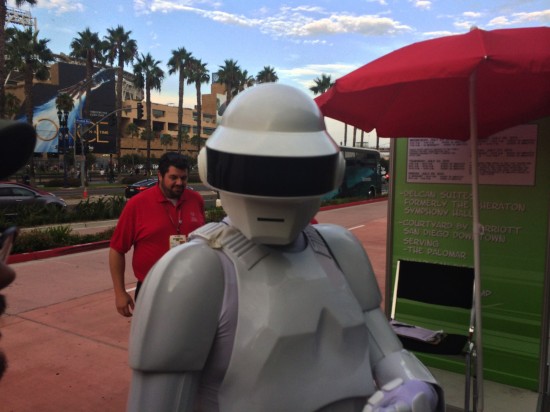 Vanellope von Schweetz cosplay from Wreck it Ralph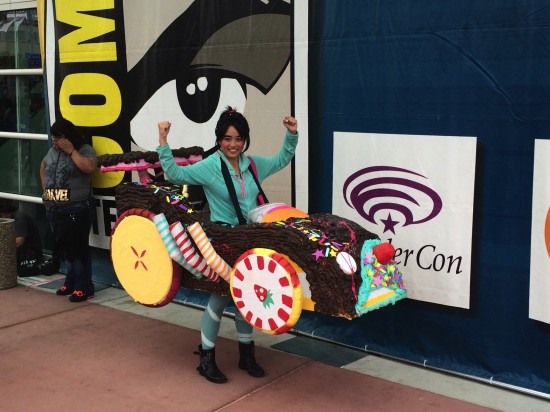 Princess Mononoke cosplay (taken by Germain Lussier)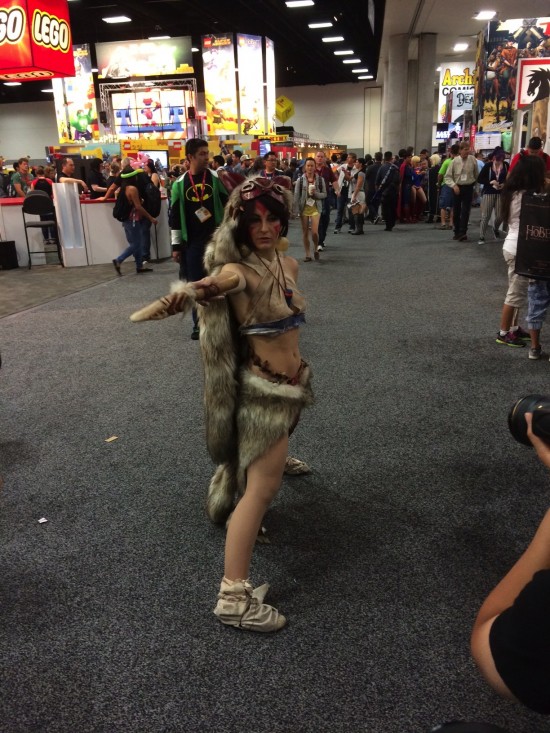 HUGE Optimus Prime riding on Grimlock Transformers: Age of Extinction statue previews on display at Sideshow Collectibles
What follows is 20 cool things I photographed from Comic Con's wednesday preview night (these were originally published on Thursday morning):
Alfred Hitchcock 1/6 Scale Figure Prototype on display at Mondo
Exclusive 2014 Comic Con Blu-rays at the 20th Century Fox Booth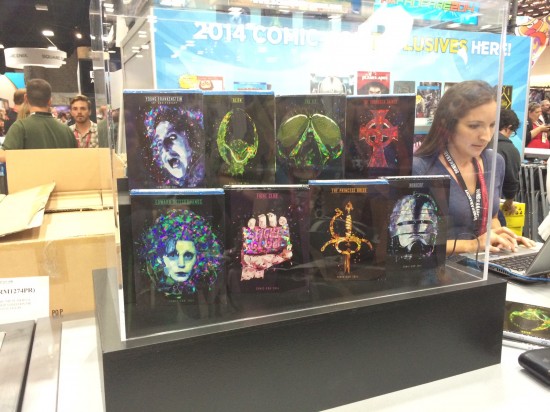 Guardians of the Galaxy mining pod prop on display at Marvel
See more photos after the jump.
Life-Size replica of Smaug from The Hobbit (note: the glowing eyes opened and closed) at the WETA Booth
Life-size Transformers Bumblebee replica at Hasbro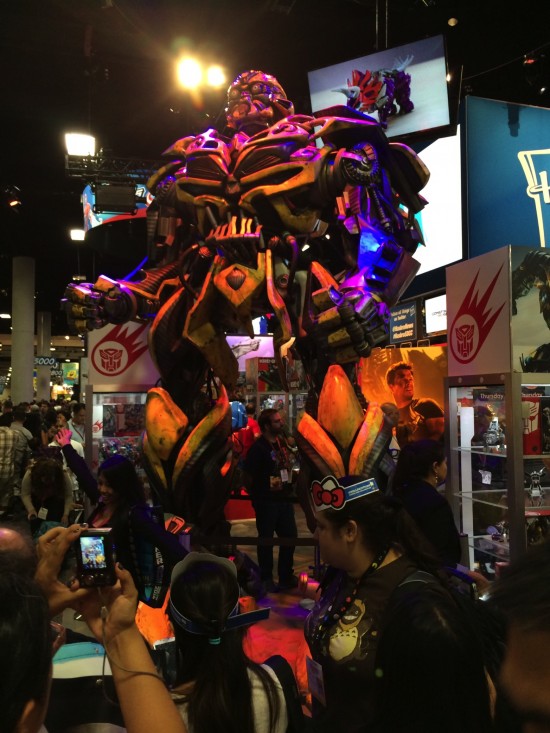 Hot Toys 1/6th scale Back to the Future Marty McFly and Delorean Time Machine on display at Sideshow Collectibles
The X-Men: Days of Future Past Oculus Rift experience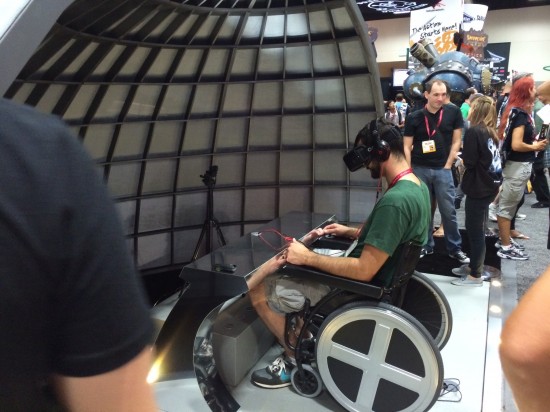 Guardians of the Galaxy Groot and Rocket Raccoon statue prototype on display at Gentle Giant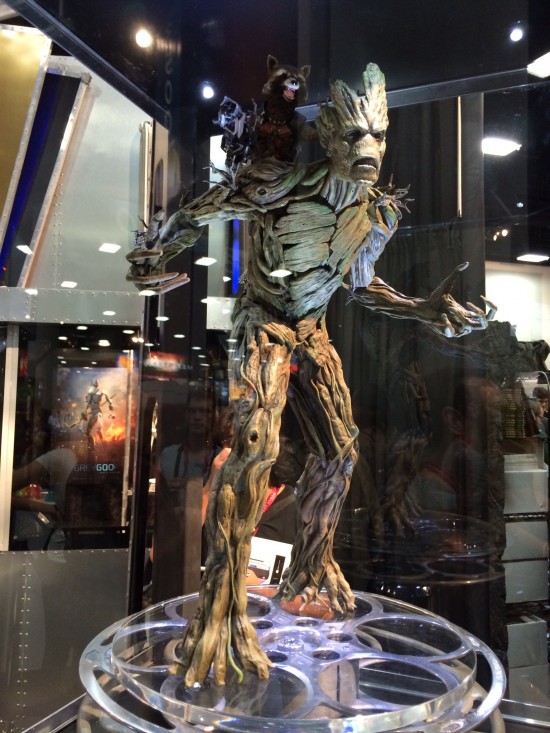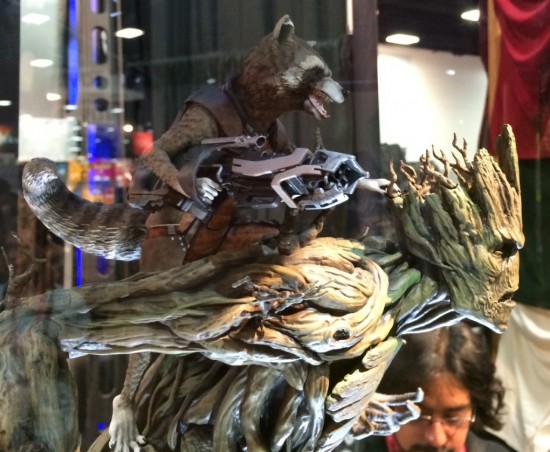 Joker accomplices masks from The Dark Knight on display at DC Booth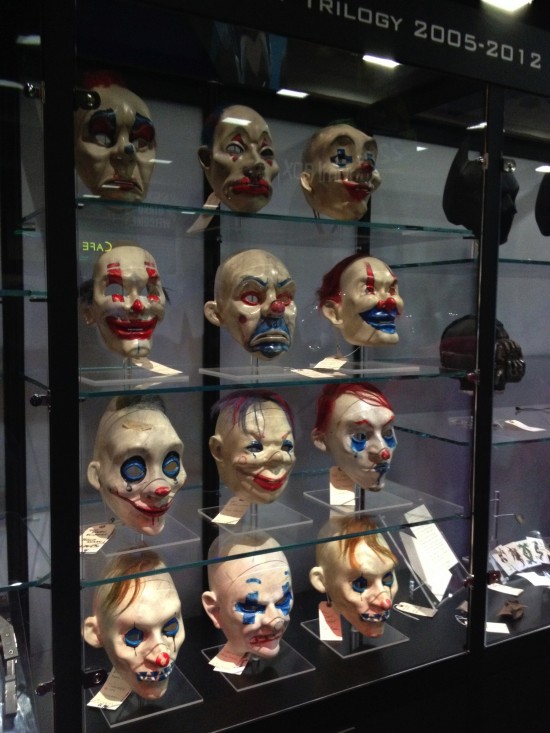 Obi-Wan Kenobi Legendary Scale Figure on display at Sideshow Collectibles
Guardians of the Galaxy LEGO sculpture on display at LEGO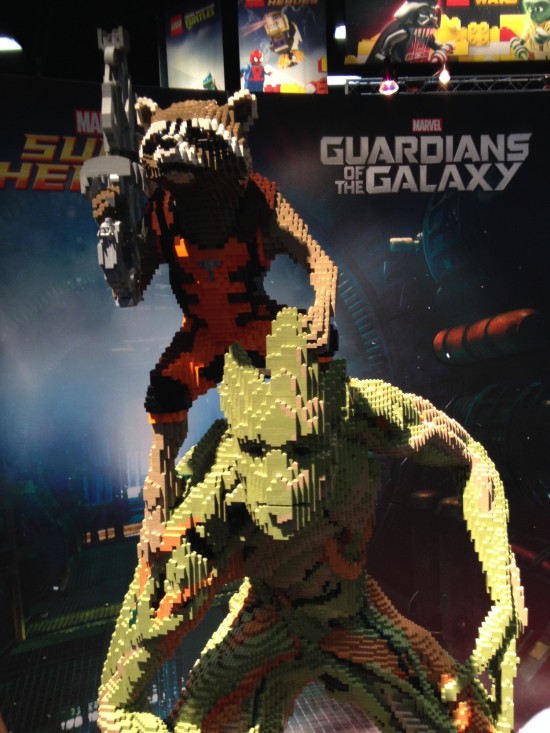 Darth Vader life-size hot wheels car
See more photos after the jump.
Stark Expo poster set on sale at EFX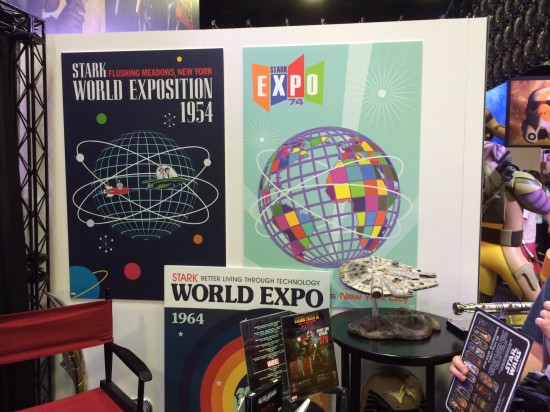 Iron Giant 16" Figure prototype on display at Mondo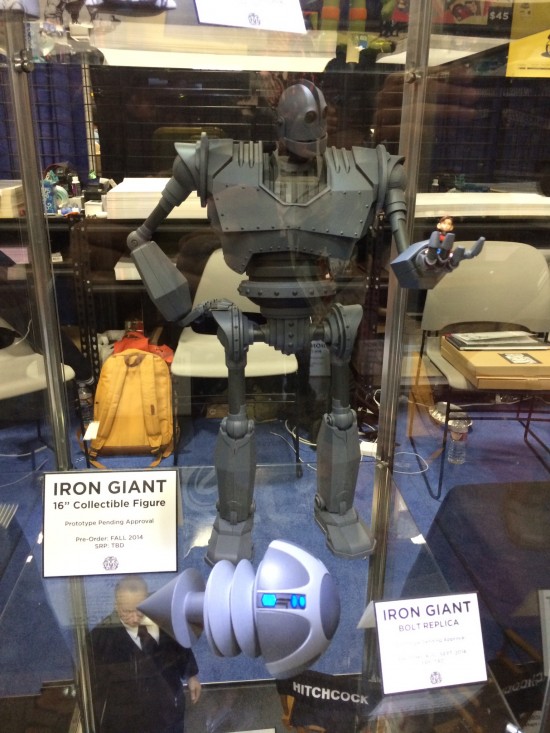 Kanan Jarrus and C1-10P (aka Chopper) statue prototype at Gentle Giant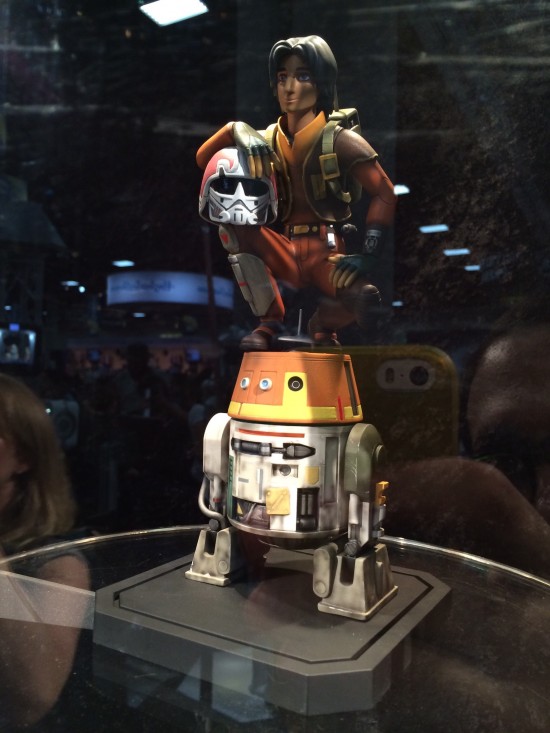 Life-size Rocket Raccoon statue (not for sale) on display at Hasbro
Life-size C1-10P (aka Chopper) statue in the Star Wars area
Guardians of the Galaxy replica Orb at EFX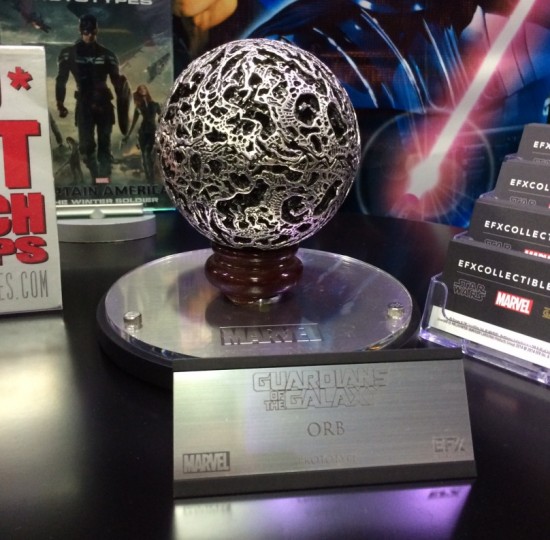 Hot Toys Iron Man Wall Of Armor Display at SideShow Collectibles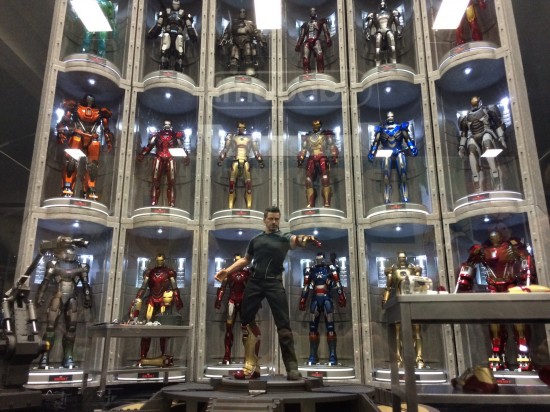 Shredder LEGO sculpture on display at LEGO