Mondo Debuts Teaser Poster For New 'Heavy Metal' Movie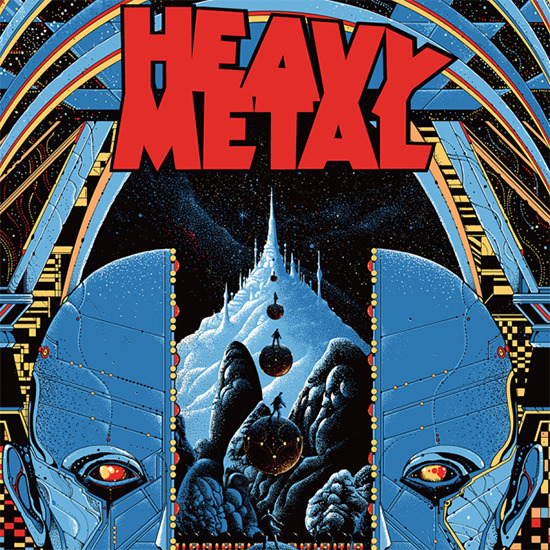 This new poster for Heavy Metal, designed by Swedish artist Killian Eng and set for release at Comic Con, doesn't seem to have much relation to the 1981 film of the same name. The poster is fantastic (and would pair well with Eng's great poster for Jodorowsky's Dune) but doesn't feature any elements of the animated anthology film. In fact, it looks a lot more like it could be a cover for an issue of the magazine from which the film drew stories, artists, and inspiration.
In truth, the current owners of Heavy Metal are looking to make a bit of a scene at Comic Con this year. This poster by Eng and Mondo is billed as the teaser for a new Heavy Metal film. And while we don't have any details on the movie, we've got the Heavy Metal teaser poster below.
Variety debuted this poster, quoting Heavy Metal publisher Jeff Krelitz saying "This is an opportunity to connect with the fans and listen to what they want to see as well as presenting them with our vision." The trade also says one of Krelitz's Comic Con initiatives was "partnering with Mondo to create a teaser poster for the reboot of the "Heavy Metal" movie."
Is it weird that news of a reboot of Heavy Metal that is current enough to warrant a Comic Con teaser poster is buried at the bottom of a Variety article? Yeah, a bit. We're looking into more info, but will take the trade's word for the situation now.
This poster will actually be animated in some fashion, with that animation done by the Heavy Metal organization and set to debut later this week at the Con. As for the movie, we know nothing about whatever new incarnation the company has cooked up. Various attempts to make a new Heavy Metal film have been announced over the years, but none have come to fruition. (Yet.)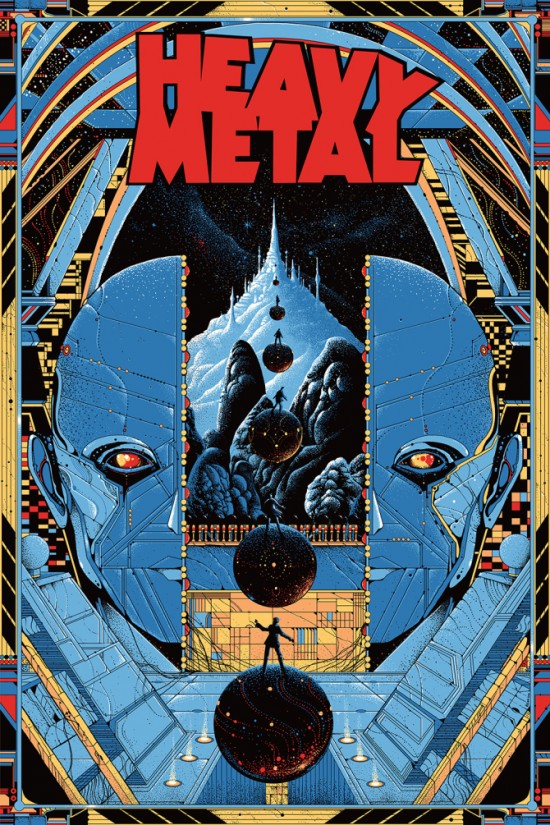 We don't have specs on that poster, but there will be a variant with a Japanese title treatment.
Along with the poster, the Heavy Metal booth on the Con floor will feature displays of single-edition action figures based on characters from the '81 film, including Taarna (below), Harry Canyon (YES), and the B-17 Gunner. We don't know if those will ever go up for sale.
Here's Taarna.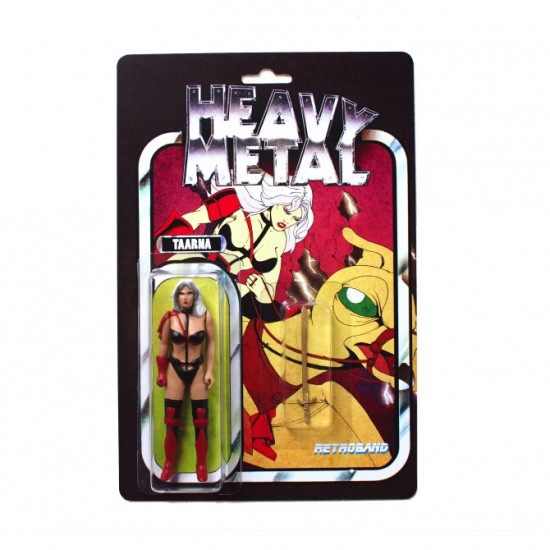 So what's the deal with Heavy Metal now? Variety says the company is looking back at the original film, and looking forward with designs such as the new poster, to "showcase its love of its history as an art and comics touchstone, as it moves into its evolutionary phase as an all-media company." What does that mean? Good question. We'll have more info as it becomes available.