'Out Of Print' Trailer And Poster: Documentary On Preservation Of 35mm Film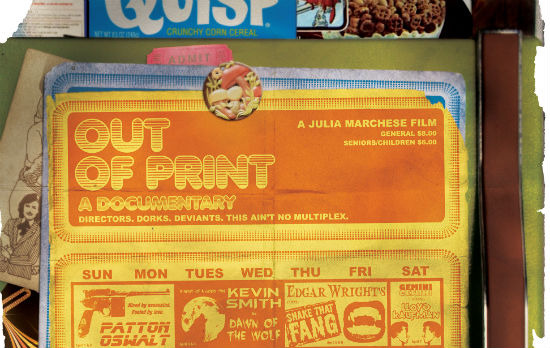 Two years ago, Julia Marchese had an idea and a job at a movie theater. Today, she's got a movie. Out of Print, a film about the preservation of 35mm at the New Beverly Cinema in Los Angeles, CA is about to hit the festival circuit and now has an official trailer and poster.
With the help of a Kickstarter campaign, Marchese was able to score interviews with the likes of Patton Oswalt, Edgar Wright, Rian Johnson, Joe Carnahan, Kevin Smith, Seth Green, Joe Dante, Mark Romanek, John Landis, Lloyd Kaufman, Fred Dekker, Richard Kelly and more. They all talk about memories made at the New Beverly as well as the important of 35mm film. Plus, for when it finally starts screening, Marchese actually had a 35mm print of the film made. How cool is that?
Check out the Out of Print trailer and poster below.
Here's the trailer for Out of Print.
And here's the poster: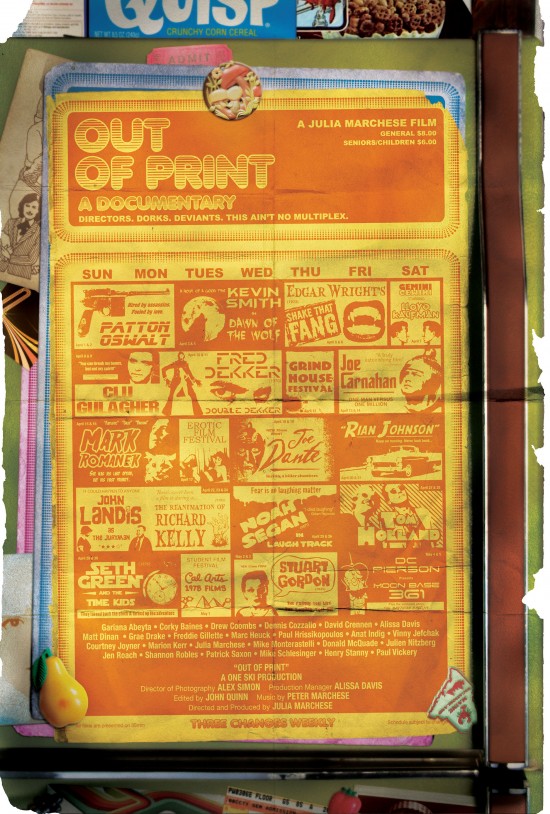 You can read much, much more about the film on its official site and find all the social media connections. That's where you'll soon read about which festival accepted the film and when you can see it yourself. Personally, I know I can't wait to actually watch the movie at the New Beverly itself, one of my favorite theaters in the world.
Here's the official description of the film:
Out of Print" is a documentary by Julia Marchese about the New Beverly Cinema and the mission to keep 35mm films available to the public!
The New Beverly Cinema is a movie theater in Hollywood, CA that has been showing revival (not first run) double features 7 nights a week since 1978.
Theaters like the New Bev are well-loved treasures that need to be preserved right along with the films that they show, but there's a threat on the horizon... The digital revolution might end revival cinema as we know it.
Revival cinema is vital to the art of movies! And audiences and filmmakers love revival cinema at the New Beverly.