'Gotham' Will Also Feature Hugo Strange And Two-Face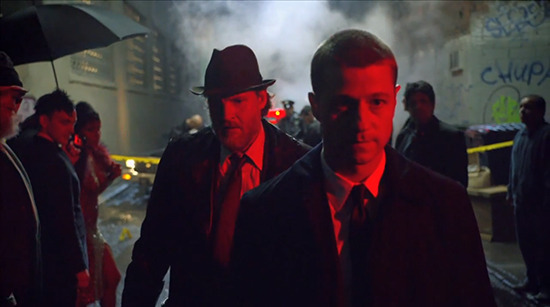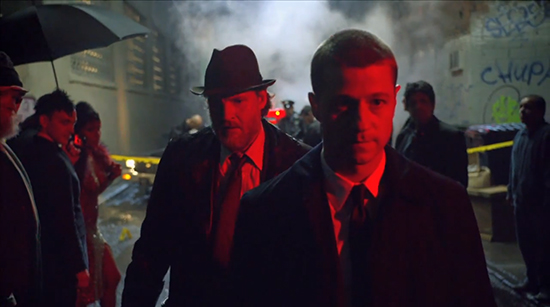 Fox's Gotham isn't short on budding supervillains, but showrunner Bruce Heller wants to bring even more baddies into the fold. In a recent interview, he confirmed that Hugo Strange and Harvey Dent (a.k.a. Two-Face) would also be making appearances on the series.
But one iconic Batman character who'll be taking his sweet time showing himself is the Joker. Though previous reports indicated that every single episode of the first season would tease a possible Joker, Heller insisted the reveal will be more subtle than that. Hit the jump to read his comments.
Hugo Strange is going to pop up because we're going to start dealing with how Arkham was created and why Arkham was created in the way that it was so, yeah, absolutely. It's a Season One thing because in our telling of it the way Arkham was created and the why and how is one of the causes of the particular criminal climate in Gotham that allowed Batman to happen. The revolving door of Arkham is both a brilliant narrative device because it allows you to — you don't have to kill people off, you can just put them in cold storage — but if you're telling the story from the start you kind of have to explain, 'What the f***? Why don't you make that place a place people don't escape from?' We're going to explain why it is the way it is and Hugo Strange is a big part of that.
As for Dent, he'll skew a bit older than usual. Instead of being a contemporary of Bruce's, he'll be closer in age to Gordon.
We're playing Harvey Dent slightly older. He's more Gordon's age in this telling. One of the things to avoid in order not to tell a high school story — which would be great, but it"s a different show on a different network at a different time that I would not be a part of. But he will go back to school and villains will be part of that world.
Additionally, Heller clarified how Gotham would drag out the Joker tease. It sounds likes that those one-potential-Joker-per-episode rumors were somewhat exaggerated (thank God).
Yeah, we'll play with that down the line. Not over the course of one season, no, because people will still get tired of that. 'Is that the Joker? Is that the Joker?' No. In a subtle way, we'll be doing that and hopefully we'll fool them in the end.
In fact, Heller seemed quite aware of the dangers of burning through plotlines too quickly. He told the site that he didn't want to front-load the series with too many popular villains, lest they run out of material for future seasons.
Gotham premieres September 22 on Fox.