See Mike Mignola's 'Toy Story That Time Forgot' Comic-Con Poster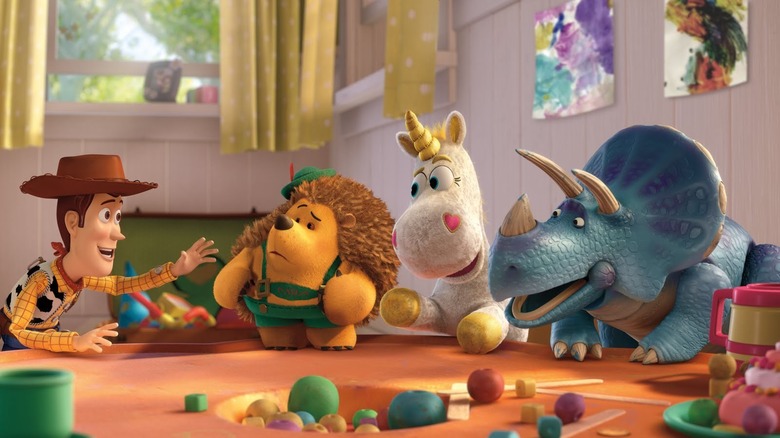 Woody, Buzz, and the rest of the gang will be reuniting this winter for Toy Story That Time Forgot, the latest Toy Story TV special. And with Comic-Con just around the corner, ABC has debuted a fun first look in the form of a poster designed by Hellboy creator Mike Mignola.
Why Mike Mignola? Well, can you think of anyone else you'd rather have drawing a mace-wielding dinosaur warrior for the Comic-Con crowd? Check out his artwork after the jump.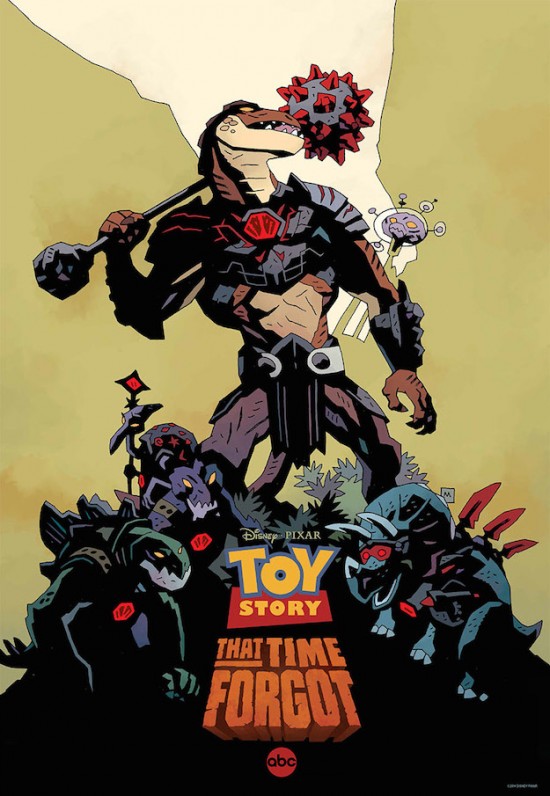 In addition to looking awesome, the poster fills in quite a few gaps left by the vague synopsis that hit in January.
During a post-Christmas play date, the 'Toy Story' gang find themselves in uncharted territory when the coolest set of action figures ever turn out to be dangerously delusional. It's all up to Trixie, the triceratops, if the gang hopes to return to Bonnie's room.
At the time, we reported that Kevin McKidd would be voicing a new character called Reptillus Maximus. That's him front and center on the poster above. Reptillus hails from "the coolest set of action figures ever," but it seems he doesn't know that.
Much like Buzz when he was first unboxed, Reptillus believes he is real. His delusions cause serious trouble for the usual Toy Story gang — especially Trixie (voiced by Kristen Schaal), whom you can see at his feet in Mignola's illustration.
Steve Purcell (Brave) is directing Toy Story That Time Forgot, with Tom Hanks, Tim Allen, Wallace Shawn, Timothy Dalton, Don Rickles, and Joan Cusack reprising their roles from earlier Toy Story films.Toy Story That Time Forgot is expected to premiere on ABC sometime around Christmas. If you're really taken with Mignola's poster, be sure to stop by the Toy Story That Time Forgot Comic-Con panel this Thursday to pick up a copy.