'Nightcrawler' Teaser Features A Very Intense Jake Gyllenhaal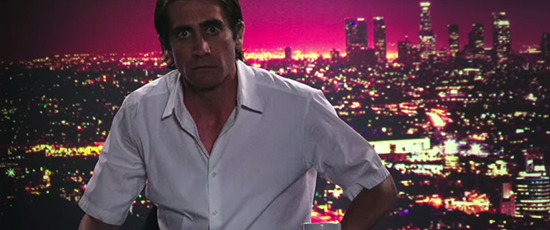 Nightcrawler is not a film featuring the furry blue X-Man, but don't close the tab just yet! The film features Jake Gyllenhaal as a small-time crook in Los Angeles, and, well, we don't know much more. The first teaser for the movie is a bit out of the ordinary, and is actually pretty refreshing. It features some intense work from Gyllenhaal, and leaves a lot of room for you to figure out what comes next. Check out the Nightcrawler teaser below.
The teaser showed up via a Craigstlist post advertising a hard-working man looking for a job.
The Wrap offers some more details. The film is written and directed by Dan Gilroy, co-writer of The Bourne Legacy, and brother of Tony Gilroy. The film shot last year, and hit Cannes this past May.
Gyllenhaal plays "a small-time Los Angeles criminal who gets a little too swept up in the nocturnal world of the city's crime journalism community." Beyond that, all we know is that it co-stars Rene Russo, Bill Paxton and Riz Ahmed.
Open Road Films will release the movie, having bought rights at Cannes earlier this year. Nightcrawler is set for release on October 17.