James Gunn And Kevin Feige Tease 'Guardians Of The Galaxy' Easter Eggs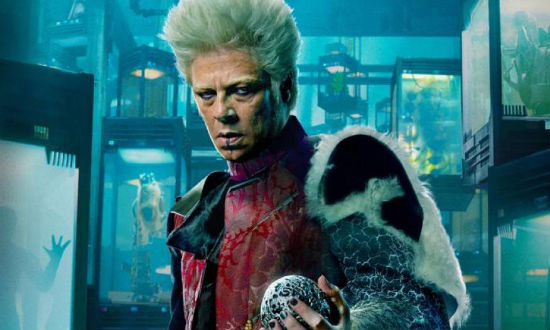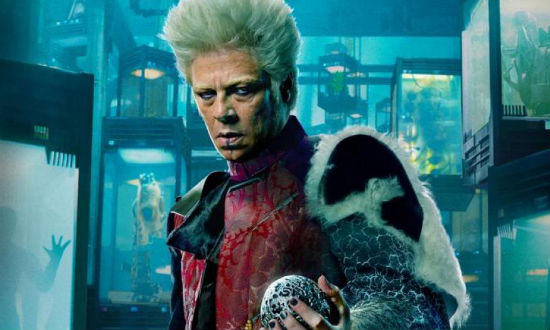 Guardians of the Galaxy opens Friday and hopefully you are making plans to see it. It's truly a fun ride, jam-packed with awesomeness. However, one scene in particular is extra packed with neat stuff. That's Benicio Del Toro's big scene, in which he appears as the Collector. As his name suggests, the Collector has a lot of different things in his room. Both director James Gunn and producer Kevin Feige told us to be on the lookout for some exciting Guardians of the Galaxy Easter Eggs during the scene.
Below, read their quotes about the scene which include some minor, non-plot related spoilers.
First up, James Gunn. Check back next week for the full interview: 
/Film: All right, in the Collector scene I saw a Dark Elf, I saw a Chitauri.
James Gunn: Yeah.
I heard that's where Howard the Duck is [NOTE: He is, right above the Collector the first time you see him]. Are these things just there because he's a collector? Or are they teases for the future?
Yeah, I mean, there's a lot of stuff in the Collector's Museum. And for me, it was mostly just really fun. As a Marvel fan, giving the actual fans something that they can freeze frame on their Blu-Ray at home and just kind of pick out everything that's in there. So there are, I mean, seriously all those boxes have something interesting in them, so it's pretty fun.
Now, we go to Kevin Feige. Click here for the majority of the interview:
/Film: What is something that somebody watching this movie won't notice on the first watch? Something that might be a tease ahead or might be just a cool little Easter egg?
Kevin Feige: In the Collector's lab?
That seems like the obvious scene, but any scene, really.
Well I think there are a number in the Collector's lab for sure. I mean, there's Cosmo which is the obvious one. Which everybody sees. But there are a lot of things in there. There's Dark Elf in there.
I saw a Chitauri.
There's a Chitauri in there. There's a Slither reference in there. Did you see that?
No!
From his movie.
All right. So that's the scene that people will probably have to look at.
It's the scene that was, you know, that we always wanted to do. The Collector. And we wanted to use him the way we use him in there. But as it came time to fill all those things, it became crazy, crazy potential.
***
So be on the lookout during the Collector's scene for a bevy of Easter Eggs when you see Guardians of the Galaxy this weekend.
We'll have much more from Gunn and Feige later this week and next.