'Jurassic World' Poster By Mark Englert Available At Comic-Con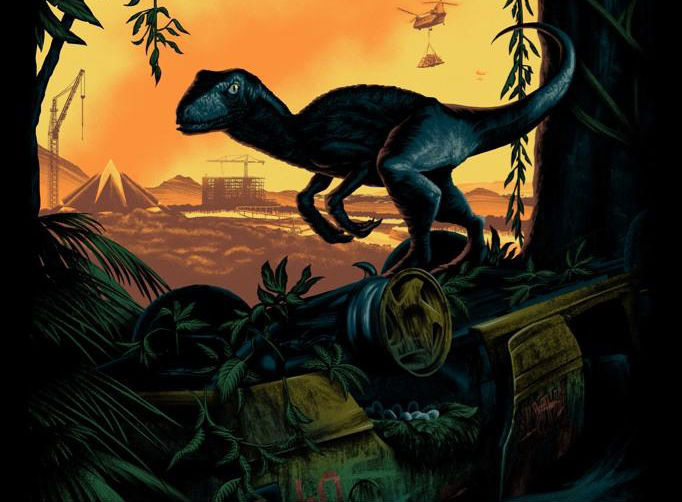 Briefly: Jurassic World will be at Comic-Con. Maybe not with a full panel, but there will be a limited edition poster designed by popular artist Mark Englert. The poster will be available "to a resourceful few," according to writer/director Colin Trevorrow. See the Jurassic World poster below.
Jurassic World poster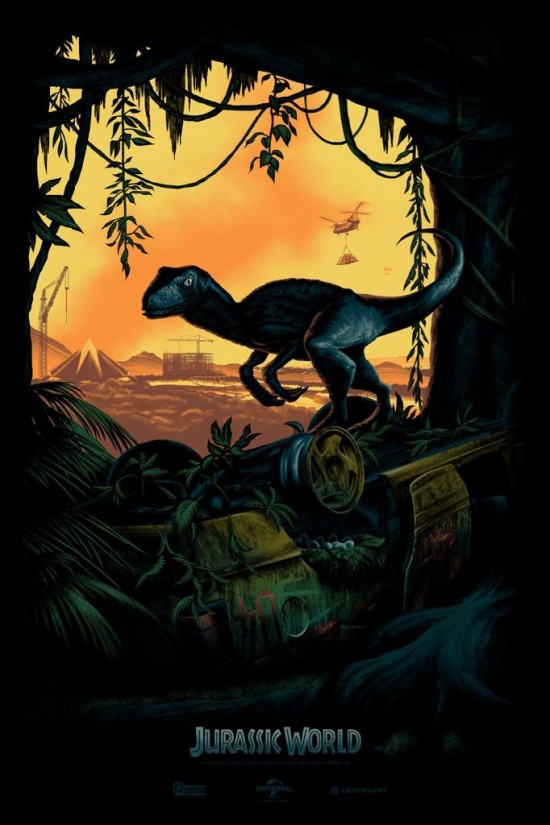 Here's the tweet.
Exclusive Jurassic World art from @MarkEnglert, available at SDCC to a resourceful few. pic.twitter.com/9vlX3vlcDG

— Colin Trevorrow (@colintrevorrow) July 21, 2014
What does that mean? Your guess is as good as mine. But this is officially licensed so even if you can't get one, begin to dissect it.
Update: Englert has given up some more info. It's a 24x36, 7-color screen print on black paper.
Just got this; "Going to San Diego? Text JURASSIC to 834567 for updates on when and where to pick up the poster at SDCC"

— mark englert (@markenglert) July 21, 2014
As for that dissection, why does that building look like a volcano? Is that a ride or something? What's being flown in by those helicopters? Do you see the monorail track? The idea here is great. Someone is making this ultimate dinosaur park, but the past will always be lingering.
Jurassic World opens June 2015.