'Predestination' Trailer: Ethan Hawke Is Caught Somewhere In Time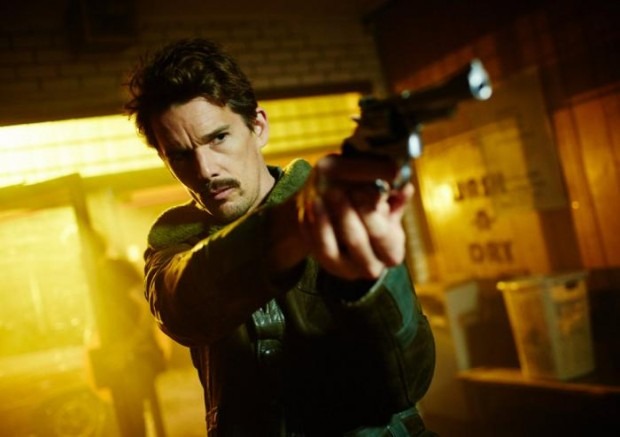 While the partnership between Ethan Hawke and Richard Linklater has led to some of the most satisfying films in recent art-house release, Hawke is also indulging his genre interests in many other pictures. In the recent past he's done films like Sinister, Total Recall, The Purge and Daybreakers. Now he has reunited with Daybreakers filmmakers Michael Spierig and Peter Spierig for Predestination, a time-travel thriller that seems like it has the ambition to grab the audience that loved Looper.
Hawke plays a "temporal agent," who has pursued one criminal throughout his entire career. This first Predestination trailer is an intriguing tease, as it shies away from specifying too much about the plot. Instead it assembles a set of character beats and hints at a twisting storyline. Check out the trailer and poster below.
There's no US date set for Predestination, which opens in Australia on August 28. It also stars newcomer Sarah Snook, Noah Taylor, Madeleine West and Christopher Kirby. Trailer via The Film Stage.
PREDESTINATION chronicles the life of a Temporal Agent (Ethan Hawke) sent on an intricate series of time-travel journeys designed to ensure the continuation of his law enforcement career for all eternity. Now, on his final assignment, the Agent must pursue the one criminal that has eluded him throughout time.