FX Orders 'Fargo' Season 2, Which Will Be A Prequel Series Of Sorts [Updated]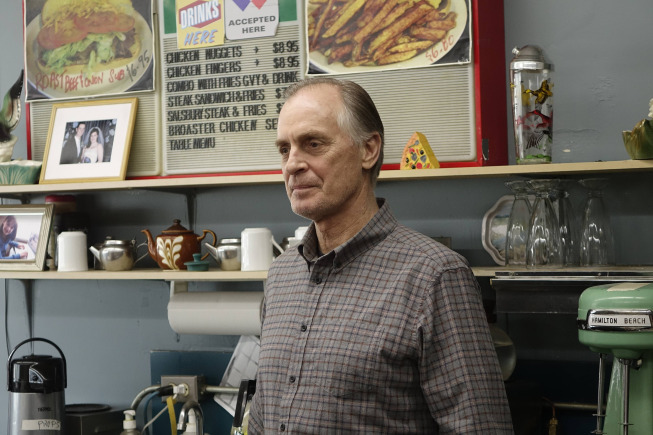 Today FX announced the renewal of two of its most critically-acclaimed shows: Louie and Fargo. Writer/director/star/producer/editor Louis C.K. will create a fifth season of his unpredictable show. And Noah Hawley will get to make a second season of Fargo. But for the latter show there are some big changes ahead. The entire cast, story, and setting will be different for season two.
Update: Some story and setting details have been revealed about Fargo season 2 — that info is below. And part of this new info contradicts the previous report. The cast will be new, but a couple of characters will return, in younger incarnations.
Noah Hawley will serve as showrunner and writer on the second season of Fargo, which will "feature an all-new cast, a different time period setting and have a new "true crime" story that will unfold across 10 episodes." (via EW)
John Landgraf, CEO of FX Networks, said in a statement,
We could not be more proud of Fargo. Noah's audacious, bordering on hubristic riff on my favorite Coen brothers film earned 18 Emmy nominations—the most for a single program in our history. Fargo was nothing short of breathtaking and we look forward to the next installment.
With 18 Emmy nominations, the renewal for Fargo comes as no surprise. Now Hawley will have to assemble a new cast that can propel the second season to the same heights as the first. (Or, if we're lucky, a lot higher.)
We don't know when Fargo will return to TV, but the FX CEO said Fall 2015 would be the earliest possible window.
There's also a switch-up of sorts for Louie, as the fifth season of the show will be C.K.'s shortest yet, at only seven episodes. The first three seasons ran for 13 episodes, while the fourth was 14. Whether C.K. will again attempt a long-form series spanning those episodes (akin to the six-episode arc 'Elevator' from this past season) is unknown.
The fifth season of Louie will premiere in Spring 2015.
***
Update: Deadline reports that season two of Fargo will be primarily set in Sioux Falls, S.D., in 1979, with some of the story taking place in Luverne, MN. Creator Noah Hawley noted that the first season often referenced Sioux Falls, which was by design. The new season will again shoot in and around Calgary, Alberta. It's a prequel to season one, basically, with a new actor cast to play the younger version of Lou Solverson, played in the first season by Keith Carradine. In this storyline, Lou will be 33, newly back in the States from the Veitnam War. The mother of his daughter Molly will be in the show, too, but not played by Alison Tolman, who played Molly in season one. Hawley admitted that the American Horror Story concept of giving new roles to the same cast each season was a good one, but doesn't want to imitate that show. Molly will be in this season, but she'll be four years old. 
Hawley said,
That time period is interesting — post-Vietnam, post-Watergate ... the best of America versus worst. That sense, I think, that this war had come home with people, and the violence and brutality of it. Lou Salverson went to Vietnam and came home, but now he's come back and it's here — it's domestic.