Sandra Bullock To Star In Tupperware Origin Story For Tate Taylor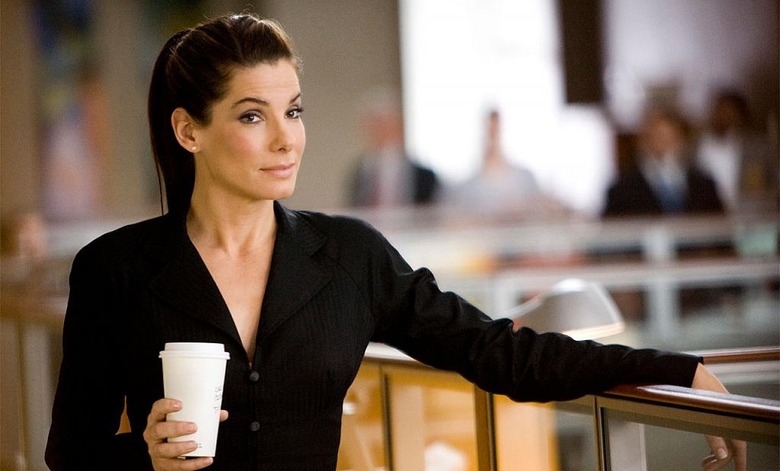 Origin stories are all the rage these days, to the extent where even common housewares are getting them now. Jennifer Lawrence is helping chronicle the birth of the Miracle Mop for David O. Russell, and now Sandra Bullock will depict the rise of Tupperware for Tate Taylor.
Bullock is attached to lead Taylor's untitled drama as Brownie Wise, the marketing exec who popularized the plastic containers by coming up with the idea for Tupperware parties. Hit the jump for more details on her newest project.
Though Tupperware was actually invented in the '50s by Earl Tupper (hence the name), Wise turned it into a household name with her Tupperware parties. The strategy turned Wise into a marketing guru, and in 1954 she became the first woman to cover Businessweek.
But all was not well behind the scenes. Wise and Tupper frequently butted heads, and by the late '50s Tupper had successfully pushed her out of the company. He went as far as to try and erase her from company records. Wise's career never quite recovered.
The untitled picture is Bullock's first new role since her acclaimed turn in Gravity. She's been fairly choosy about her projects lately, and it's paid off. In the past five years, she's been nominated for two Oscars (she won for Blind Side) and brought in some of the biggest box office grosses of her career.
Taylor is in a pretty sweet spot as well. His last film, The Help, was up for four Academy Awards in 2012 including Best Picture. His next release is the James Brown biopic Get On Up, which lands in theaters August 1.