Peyton Reed's 'Ant-Man' Will Contain Some Of Edgar Wright's Visuals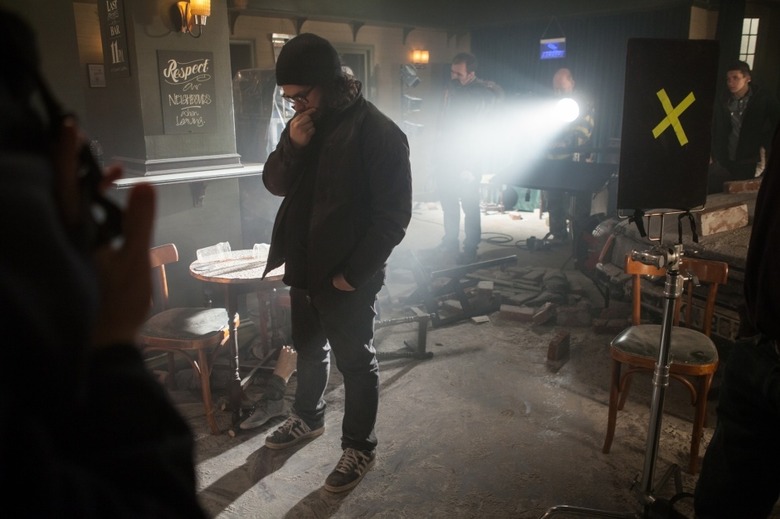 After working on Ant-Man for the better part of a decade, director Edgar Wright left the project earlier this summer. Eventually, he was replaced by Peyton Reed and the Marvel film is still on schedule for a July 2015 release. No one has come forward and flat-out said why Wright parted ways with Marvel and no one is likely to do so for some time. Marvel Studios President Kevin Feige, however, is currently doing press for Guardians of the Galaxy and said the split was amicable, and took place because of "creative differences." He's also said the film will retain the DNA both Wright and co-writer Joe Cornish created.
But what exactly does that mean? We know Marvel's brought in multiple screenwriters to rewrite the script, and there had also been rumblings Wright storyboarded the whole film. Speaking with /Film, Feige admitted some of Wright's visuals will end up in the movie. Read the full quote about the Edgar Wright Ant Man visuals below.
I asked Feige if Wright had storyboarded the full movie and would the final movie retain some of those visuals. His response:
Yeah. It wasn't the whole movie and there are new elements in the movie obviously, now, that [Wright] was not involved in. But there are some segments that are awesome and will be brought to life in some incarnation. Peyton [Reed] certainly has all that material and is a talented enough and a secure enough guy to notice if something is really cool and go "No reason to change that, that's great." Or if he's got his own spin on something to go and adapt it from there. 
It'll be interesting to see, once the film hits theaters in July 2015, if we're able to pick out which scenes were from Wright's storyboards and which were Reed's. Do you think you'll be able to pick out the Edgar Wright Ant Man visuals?
Ant-Man, starring Paul Rudd, Michael Douglas, Evangeline Lilly and others, opens July 17, 2015.