First Look At Amy Schumer In 'Trainwreck,' Directed By Judd Apatow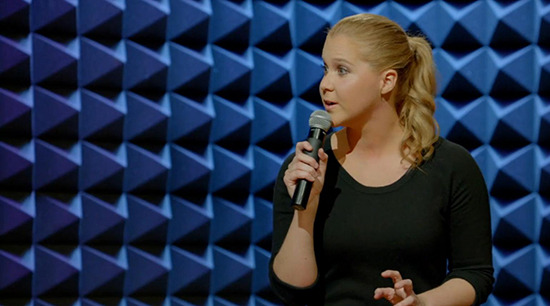 The prospect of Amy Schumer writing and starring in a feature film is awesome. Her script Trainwreck is being directed now by Judd Apatow, with a set of co-stars that includes Bill Hader, Brie Larson, and Tilda Swinton. I've got no doubt that she'll carry the role like a champ – her brutally funny show Inside Amy Schumer has been one of Comedy Central's best new offerings, and shows more than enough to know that she could be one of the next great comedy stars. The first image has shown up from the set of Trainwreck, and you can find it below.
Looks like an uproarious moment, but maybe Apatow, Schumer, and Hader were frozen in time just before they all burst into tears.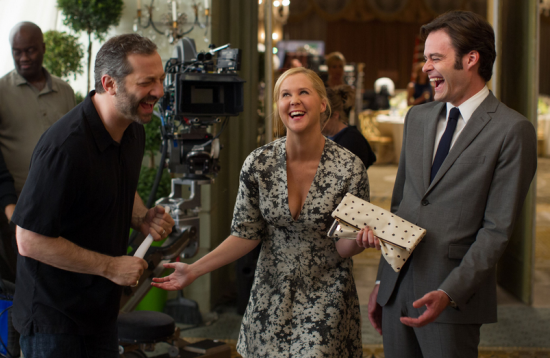 Image via the New York Times.
All we really know about Trainwreck is that it follows Schumer as "a basket case who tries to rebuild her life," with Hader playing her best friend. The film also features Daniel Radcliffe, Colin Quinn, Barkhad Abdi, Mike Birbiglia, Jon Glaser, Vanessa Bayer, and Ezra Miller. There are also appearances from LeBron James, Method Man, and John Cena, which makes for a crazy cast.
Trainwreck is currently set to open on July 24, 2015.