Mark Romanek In Talks To Direct 'The Shining' Prequel 'Overlook Hotel'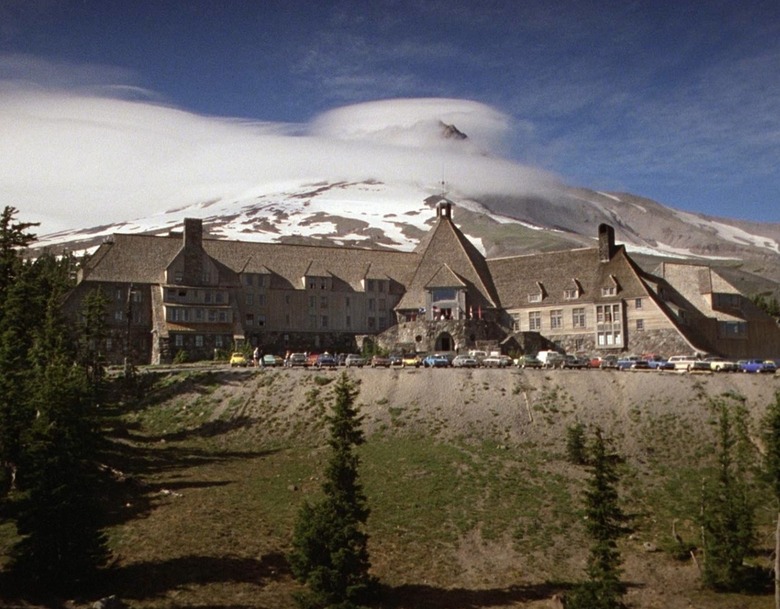 Warner Bros. is moving forward with Overlook Hotel, written as a prequel to The Shining. The film is scripted by former Walking Dead showrunner Glenn Mazzara; the script is an original story, albeit one based on a deleted prologue written by Stephen King for his novel The Shining. Now the studio has a director: Mark Romanek is in talks to direct the Shining prequel.
Variety has the news. The trade reports that the script tells "the origin story of the Overlook Hotel through the eyes of its first owner, Bob T. Watson. A robber baron at the turn of the 20th century, Watson scaled the remote peaks of the Colorado Rockies to build the grandest resort in America, and a place he and his family would also call home."
Mark Romanek is an interesting choice for this project, given that he has a rocky past with major studio productions. Romanek made one small feature in the mid-'80s, but really became a high-profile director with a career making music videos such as 'Closer' for Nine Inch Nails and 'Scream' for Michael and Janet Jackson. He moved back into features with the 2002 release One Hour Photo, and has only directed one other film since then, 2010's Never Let Me Go.
But Romanek has been attached unsuccessfully to studio pictures such as The Wolfman (which he left at the eleventh hour) and Disney's live-action Cinderella reboot.
So he's a skilled storyteller and a filmmaker with a unique visual signature, but someone who doesn't seem to suffer the studio process well. All things considered, frankly, seeing Overlook Hotel actually get to release with Romanek as director would be surprising. And then there's the question of even making a prologue to The Shining, which seems like a tricky proposition under the best circumstances.