Akiva Goldsman Producing 'Space Invaders' Movie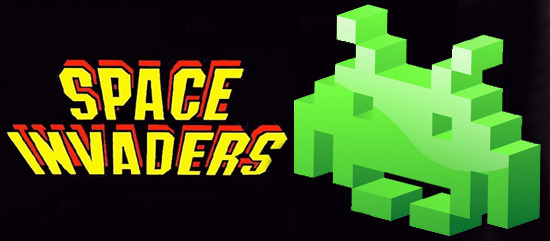 Akiva Goldsman has signed on to develop and produce a Space Invaders movie based on the classic Taito video game. Goldsman, who is known for I Am Legend and Hancock, and who just directed Winter's Tale, will produce with Joby Harold and Tory Tunnell. More details on the Space Invaders movie after the jump.
Warners bought Midway Games in 2009, but the US publisher of Space Invaders does not own the theatrical rights to the game. The company later acquired the feature film rights for the game, however, and started developing a movie. WB and producers Mark Gordon, Jason Blum and Guymon Casady were originally hoping to have a Space Invaders movie in theaters by 2012 when the project was first announced in March 2010.
Akiva Goldsman is also an Oscar-winning screenwriter, but we don't know if he will be involved in any formal writing capacity. Goldsman's involvement was first reported by The Wrap.  We also don't have any idea what direction Warner plans to take the big screen story.
Space Invaders is a brand name still has some value and comes with little attachment other than the alien invasion sci-fi film genre. This allows any filmmaker to mold the film story into whatever they want it to be. That didnt work too well for Peter Berg's Battleship but is usually a better tactic than trying to adapt a property with a slim story. The pixelated aliens have invaded pop-culture and are an iconic symbol of retro video gaming.
Developed by Tomohiro Nishikado and released in 1978, the game was later licensed for production in the United States by Midway. The game featured several rows of pixelated aliens descending upon a human stronghold from their spaceships in the sky. The player would have to fire lasers back at the aliens while taking cover in an effort not to be destroyed from the attack.  One would assume that WB would have to work the symbols/shapes into the film somehow. Here is a video of the arcade version of Space Invaders from a Playstation 2 Taito Legends Collection release:
Interestingly, Columbia Pictures' 2015 film Pixels, directed by Chris Columbus, is based on French filmmaker Patrick Jean's short film which featured CG-versions of 1980's video games attacking a live-action city. The short featured the iconic aliens from Space Invaders, but it's unknown if they will be featured in the movie. That feature film is about video game experts recruited by the military to fight 1980s-era video game characters who've attacked New York.