'The One I Love' Trailer: Weirdest Couples Therapy Session Ever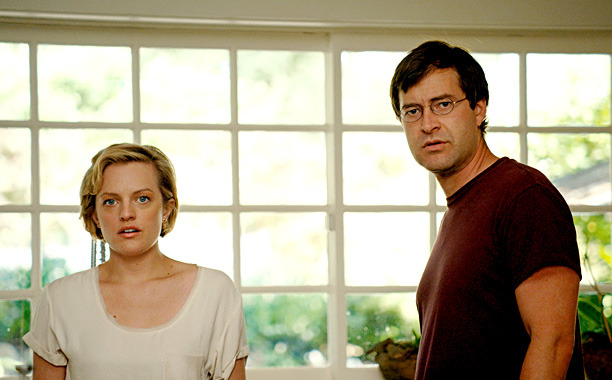 At first glance, Sundance drama The One I Love seems ordinary in every way. Elisabeth Moss and Mark Duplass play a pretty typical couple whose marriage is suffering from pretty typical problems, like boredom and resentment. Then their couples counselor prescribes a romantic getaway, and things take a turn for the bizarre.
To say more would be venturing into spoiler territory, but you can at least get a sense of the off-kilter tone with the first The One I Love trailer. Watch it after the jump.
The One I Love is the first feature from Charlie McDowell, son of Malcolm McDowell and Mary Steenburgen. Having connections like that probably didn't hurt McDowell (at the very least, it got him a fun cameo from his stepdad Ted Danson), but The One I Love is an interesting and unique debut in its own right.
Russ caught the film at Sundance and called it "among this year's early standouts" thanks to some strong comedy work and impressive performances by Duplass and Moss. It's not perfect — I found myself wishing it'd place more emphasis on the characters and less on the plot — but at the very least, it promises a fresh spin on the marital drama subgenre.
The One I Love lands in theaters August 22.
The highly anticipated debut feature from acclaimed author Charlie McDowell, THE ONE I LOVE is an original tale that continues to showcase McDowell's keen observations of human relationships with a distinct and comedic voice. THE ONE I LOVE, written by Justin Lader, was produced by Mel Eslyn and executive produced by Mark Duplass, who stars opposite Elisabeth Moss. On the brink of separation, Ethan (Duplass) and Sophie (Moss) escape to a beautiful vacation house for a weekend getaway in an attempt to save their marriage. What begins as a romantic and fun retreat soon becomes surreal, when an unexpected discovery forces the two to examine themselves, their relationship, and their future.