'Annabelle' Trailer: That Evil Doll From 'The Conjuring' Has An Origin Story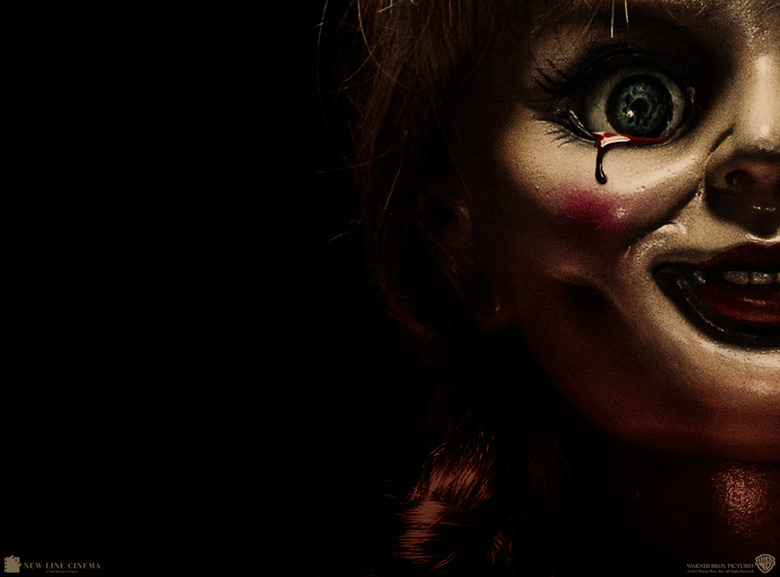 The doll Annabelle seen in The Conjuring had a life — or an existence, at least — before the events of that film. Now the doll gets her own on-screen origin story in Annabelle. The film version of the doll is based on a case investigated by Ed and Lorraine Warren in which a college student was beset by a demon that was manipulating the doll. We don't know if that's really the story in this film, but the first Annabelle trailer gives the doll its own condensed "birth" as an object of evil.
Really, the problem with this trailer is that it's going to take a lot more than this to convince me that anyone wants this doll in their house in the first place, possessed or not. That thing is just ugly on its best day. Beyond that, this trailer is like a prologue to whatever the full story proper will be. It seems like it could primarily exist as a pre-credits sequence in the film, with the now-evil doll going on to cause problems for other people.
Annabelle opens on October 3. John Leonetti directed from a script by Gary Dauberman. The cast includes Annabelle Wallis, Alfre Woodard, Ward Horton, Tony Amendola, Eric Ladin, and Brian Howe. Trailer via WB.