Deborah Ann Woll Is Karen Page In 'Daredevil'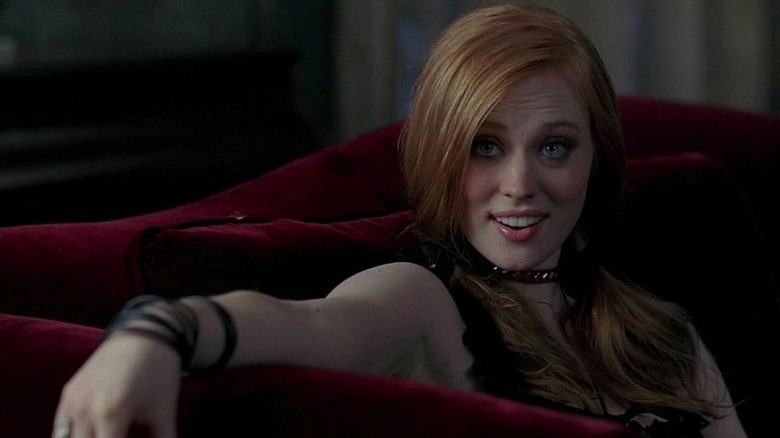 Deborah Ann Woll of True Blood has been cast in the Marvel Studios show as Karen Page, the woman who works for lawyer Matt Murdock and eventually has a romantic relationship with him. Matt Murdock is played by Charlie Cox, and Vincent D'Onofrio, Rosario Dawson, Elden Henson and Peter Shinkoda also have regular roles in the 13-episode show that is shooting now in New York.Variety reports Woll's role. This also means we can scratch Karen Page off the list of roles Rosario Dawson might be playing. There was never much chance Dawson would be Page regardless, but this shortens the list of potential characters for Dawson's mystery role.
Karen Page has been part of the Daredevil story since the very first days, as she was introduced by Stan Lee and Bill Everett in 1964, in the first issue of the Daredevil comic series.
Page's most famous Daredevil story role might be in the Born Again arc, written by Frank Miller, in which Page embarks upon a career as an actress, but falls hard into desperation and drug addiction. She sells info about Daredevil's alter-ego for drugs, and when that info lands on the Kingpin's desk things initially go very bad for Matt Murdock. As one of the classic Daredevil story lines, Born Again is prime material for a TV adaptation, but it seems like material that could be saved for a future TV run, rather than a first season.
(At this point we don't know if Daredevil or any of the other forthcoming Marvel shows will have more than one season, so we're not making any assumptions.)
Steven S. DeKnight is the showrunner for Daredevil; Drew Goddard scripted the pilot and remains as exec producer with DeKnight, and consulting producer.