Bryan Cranston Will Reprise LBJ Role In 'All The Way' On HBO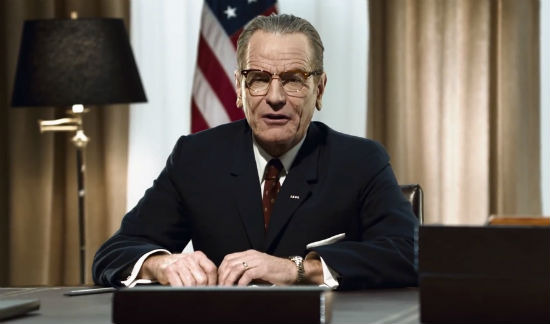 Bryan Cranston won a Tony playing President Lyndon Baines Johnson in the play All the Way, and now he's taking the role to television. Cranston will reprise his take on LBJ for an HBO Films version of All the Way, which will be scripted by playwright Robert Schenkkan.
Variety describes the play as it reports:
A behind-the-scenes look at President Johnson's tumultuous first year in office, "All the Way" follows Johnson as he takes the oath following President Kennedy's assassination, copes with the escalation of the Vietnam War, and launches his landmark civil rights bill.
This is the next step of the process that began when Steven Spielberg and Amblin Television started to option the play around the time of the Tony Awards this year. Amblin will produce the HBO film, along with Tale Told Productions and Moon Shot Entertainment, with Steven Spielberg, Darryl Frank & Justin Falvey, Robert Schenkkan and Bryan Cranston as exec producers.