Each Episode Of 'Gotham' Will Tease The Joker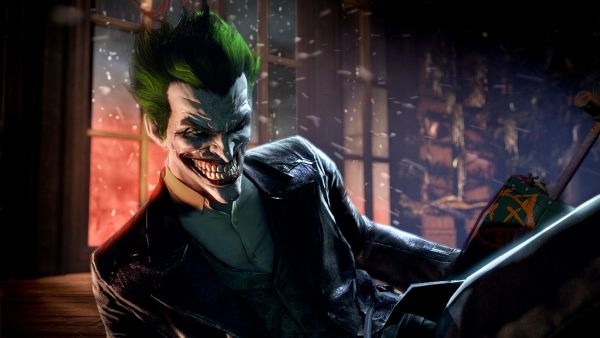 The upcoming Fox prequel series Gotham is packed full of iconic Batman characters. One, however, is conspicuously absent: The Joker. A few months back, showrunner Bruno Heller said the following. "The Joker is the crown jewel of the Batman villains. He will be brought in with great care and a lot of thought." We now have an idea of what that process might entail.
According to reports, every episode of the first season of Gotham will have a character in it who may, or may not, become the Joker. The first of these is in the pilot, which features a stand up comedian who witnesses a horrific event. Check him out and read more below.
Bleeding Cool first reported on this cool Joker Gotham TV idea (which was covered briefly in Tuesday's Superhero Bits).
Every episode in the first season will introduce a character that might be a future Joker, each emphasizing aspects of the character's iconography: a card sharp, a flower seller, a clown, or just a guy with a very big grin. All relatively unknown actors. All potentially a Joker.
However, Heller teased exactly that in the below featurette where he says "You do not want to miss an episode, because you may miss meeting The Joker for the first time."
So what does this entail? Gamma Squad has a few images of actor Jon Beavers playing a stand up comedian in the Gotham pilot. While there's no one official origin story for The Joker, The Killing Joke storyline surmises he got his start like this.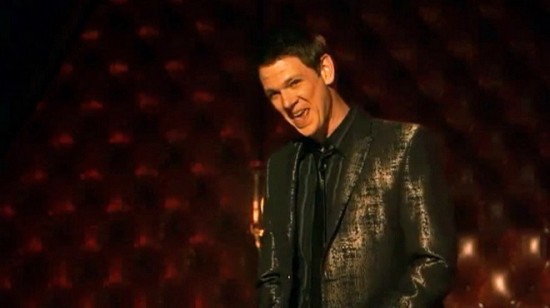 Apparently, in the pilot, the above character sees a horrific act of violence and it doesn't really bother him. Does that mean he's the Joker? I'm sure it'll be a big reveal in the finale of the first season.
I like this idea, especially since it's becoming increasingly obvious Gotham isn't so much about Jim Gordon as it is about the villains around him.