Gotham: The Legend Reborn: A 19-Minute Behind The Scenes Special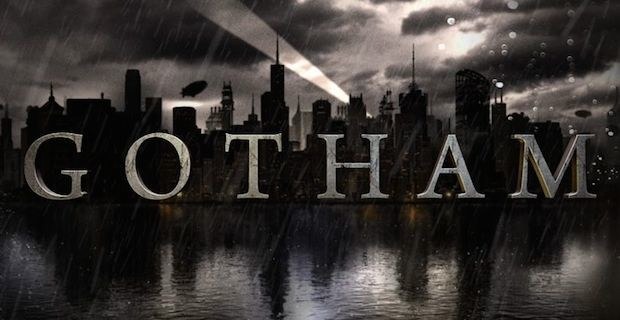 Fox has released Gotham: The Legend Reborn, a 19-minute behind the scenes special looking at the pilot episode of the Batman prequel television series Gotham. The new show follows Ben McKenzie as James Gordon, who alongside his partner Detective Harvey Bullock (Donal Logue), are trying to take down Gotham's organized crime. And it wouldn't be Gotham without some baddies, including Gotham's young villains which include Catwoman, Poison Ivy, Penguin and the Riddler. Watch the whole Gotham: The Legend Reborn 19-minute behind the scenes special embedded after the jump.
Gotham: The Legend Reborn, found via ComingSoon:
Previous Gotham UK Trailer:
The original story from Russ Fischer (posted July 15th 2014) with the previous trailer follows:
Gotham also stars Sean Pertwee, Robin Lord Taylor, Zabryna Guevara, Erin Richards, Donal Logue, Jada Pinkett Smith, David Mazouz and Camren Bicondova. Early previews of the pilot led to praise being heaped on Taylor for his role as Oswald "The Penguin" Cobblepot, but the episode as a whole was well-liked. We've got to wait another couple months to see that pilot (unless you manage to catch it at Comic Con next week) but this new Gotham trailer might tide you over until then.
(The song there is 'Ticking Bomb' by Aloe Blacc. That "welcome home" scrawl on the paper makes me want to see an edit of this set to 'Welcome Home (Sanitarium)' but I'll leave the work of making that to someone else.)
Bruno Heller (The Mentalist) exec produces Gotham, and wrote the pilot. Danny Cannon (CSI, Nikita) directed. Gotham premieres September 22 on Fox. Trailer via THR.
"Gotham" is an origin story of the great DC Comics super villains and vigilantes, revealing an entirely new chapter that has never been told. From executive producer/writer Bruno Heller ("The Mentalist," "Rome"), "Gotham" follows one cop's rise through a dangerously corrupt city teetering on the edge of evil and chronicles the birth of one of the most popular super heroes of our time.