Christian Bale In Talks To Play Travis McGee In 'Deep Blue Good-By'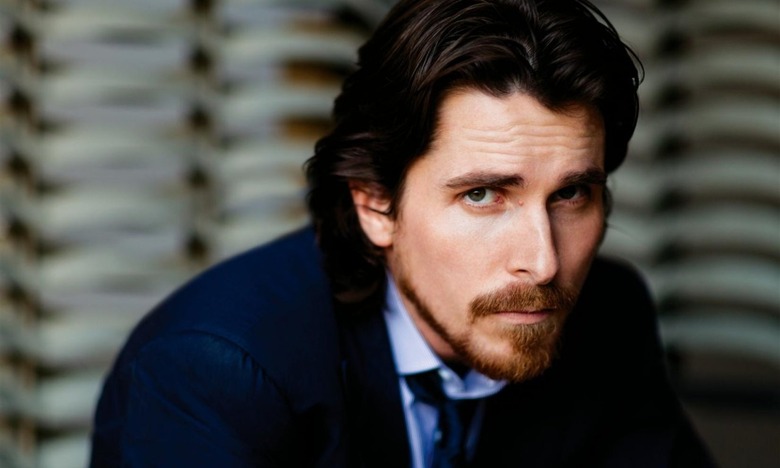 John D. MacDonald's long-running character Travis McGee — the star of 21 novels — is moving back towards theaters thanks to a new adaptation of MacDonald's first McGee novel The Deep Blue Good-By.
James Mangold is directing, from a script by Dennis Lehane, tracking the early days of a "salvage consultant" who helps people out so long as he gets to keep half the value of the Haul. Now we may know what McGee will look like, as Christian Bale has reportedly agreed to star in the film.
Variety reports the situation; presumably if Bale comes on board this will shoot soon, meaning it will be Mangold's next film. The Wolverine sequel he's developing can simmer in the background while this shoots.
This particular adaptation has been in the works for a while. Paul Greengrass was tentatively attached to it in 2011, when the film was called Travis McGee; Mangold started circling early this year. He's now firmly set to direct, and Bale coming on board would really kick things into gear.
Here's the plot of the novel, which was first published in 1964:
Travis McGee isn't particularly strapped for cash, but how can anyone say no to Cathy, a sweet backwoods girl who's been tortured repeatedly by her manipulative ex-boyfriend Junior Allen? What Travis isn't anticipating is just how many women Junior has torn apart and left in his wake. Enter Junior's latest victim, Lois Atkinson. Frail and broken, Lois can barely get out of bed when Travis finds her, let alone keep herself alive. But Travis turns into Mother McGee, giving Lois new life as he looks for the ruthless man who steals women's spirits and livelihoods. But he can't guess how violent his quest is soon to become. He'll learn the hard way that there must be casualties in this game of cat and mouse.