'Power Rangers' Adds Roberto Orci And 'X-Men: First Class' Writers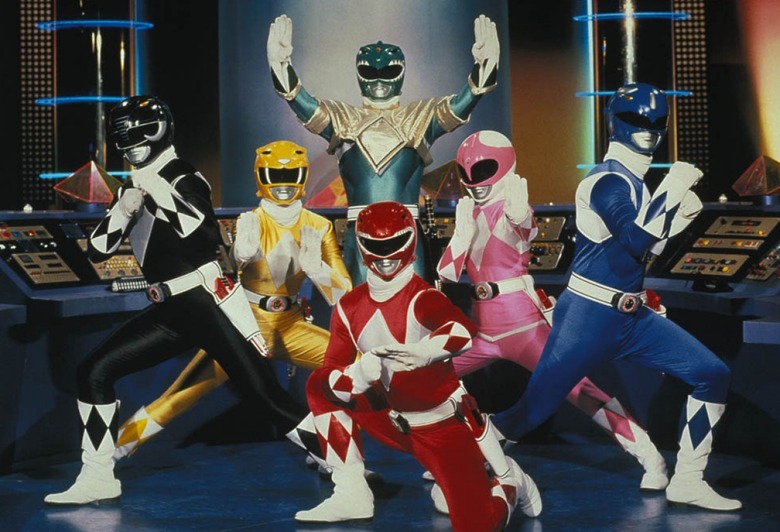 The Power Rangers movie is powering forward. Roberto Orci has just signed on to executive produce Lionsgate's upcoming adaptation of the '90s property, while Ashley Miller and Zack Stentz, who have a credit on X-Men: First Class, have been tapped to write. Hit the jump for more on the latest updates.
The Power Rangers franchise started in the '90s with the wildly popular children's series Mighty Morphin Power Rangers. The show was adapted from a Japanese series and even used much of the same footage. Power Rangers also got two big-screen movies from Fox, in 1995 and 1997.
The initial Power Rangers craze calmed down after a few years, but Power Rangers has never actually gone away. The series gets a new title and storyline each season and remains on air today. It's jumped from network to network over the years and is currently set up at Nickelodeon.
At the center of the franchise is a group of teenagers with extraordinary powers, who must join forces to save the world. THR reports the new movie will "completely reimagine" the Rangers, though they stop short of saying how exactly it'll do that.
Orci, who recently split from his longtime screenwriting partner Alex Kurtzman, has plenty of experience with big-name franchises. His credits include the first two Transformers movies, both of J.J. Abrams' Star Trek films, The Amazing Spider-Man 2, and Mission: Impossible 3. He is expected (though not yet officially confirmed) to make his directorial debut with Star Trek 3.
Miller and Stentz are credited for writing X-Men: First Class but have also worked on Thor and the upcoming Geostorm. (Though First Class also had a lot of script work done by Matthew Vaughn and Jane Goldman and Thor had at least one rewrite from Don Payne.) They previously teamed with Orci on Fox's cult sci-fi series Fringe.