'Avengers: Age Of Ultron' Footage Preview Reveals Hulkbuster Suit, Avengers Tower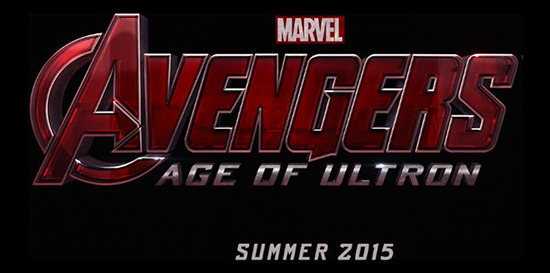 A small audience in London got a taste of what audiences in Hall H are likely to see next week at Comic Con when Marvel Studios head Kevin Feige presented some Avengers: Age of Ultron footage along with a Guardians of the Galaxy preview. This presentation included Tony Stark in the Hulkbuster armor, and appearances from Scarlet Witch and Quicksilver. We've got more info here – note that some early spoilers for Avengers: Age of Ultron could be below, along with a bit about the Winter Soldier post-credit scene.
RadioTimes caught the footage, and has a rundown of the material, noting that the footage was "very unfinished." Let's go to a bullet-point recap:
"Known as the 'Hulkbuster' in the comics, it looks like Stark's normal red and gold armour after hitting the gym, and is almost the size of the Hulk himself. Where his normal suit is sleek as a missile, this is bruising like a tank."
"Also sighted were new brother sister duo Scarlet Witch (Elizabeth Olsen) and Quicksilver (Aaron Taylor-Johnson). Scarlet has mysterious reality warping powers (in the footage this mostly involved making some blocks float around) while Quicksilver can run really, really fast (although without the special effects, it was more of a light jog)."
"Scarlet Witch was shown fighting alongside Hawkeye (Jeremy Renner) on a ruined Italian street, but earlier in the reel both she and her brother were locked in fancy Perspex prison cells."
"Designed by Tony Stark out of the ruins of his New York penthouse, [Avengers tower] has all mod cons: floor to ceiling windows, twin laboratories for Stark and Bruce Banner, and parking for supersonic jets. It's reminiscent of the SHIELD helicarrier in terms of construction, with lots of shiny metal pillars."
So: all stuff we more or less knew would be involved. Concept art showed off the Hulkbuster armor some time ago, and we knew that a throwdown was coming between Iron Man and Hulk. The first appearance of Quicksilver and Scarlet Witch in the Winter Soldier credits tag showed those same powers, and also their early imprisoned status. And the Avengers Tower was a given as well.
Nearly a year out from the release of the film Marvel is willing to engage interest in the movie without really giving much away. The big thing here may be seeing how Quicksilver moves, and showing him in an early pre-FX state could be a bad move. No one expected much out of the character as he appeared in Days of Future Past; then he turned out to be one of that film's high points. Showing off a very unfinished version of Quicksilver at Comic Con will get people talking about the wrong thing, even if the final effects for the character are able to compete with what Singer & Co. put together.
Avengers: Age of Ultron opens on May 1 2015.