'Horns' Teaser Trailer: Daniel Radcliffe Has A Wicked New Look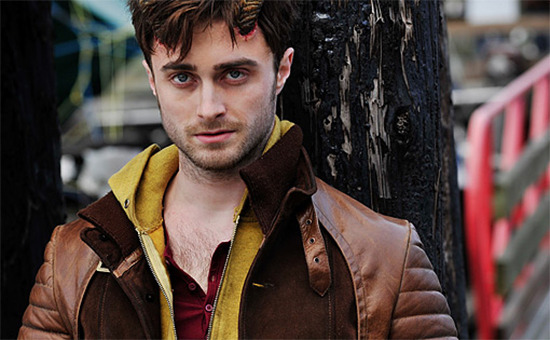 Here's the first teaser for the adaptation of Joe Hill's novel Horns, which comes from director Alexandre Aja (High Tension, Piranha 3D). Daniel Radcliffe stars as Ignatius, a guy whose girlfriend perishes under mysterious circumstances, leading most everyone to think Radcliffe is the person responsible. There's more to it than that, and one of the story's complications is that Ignatius grows horns, and finds that this new physical development also brings a power to compel others to admit hidden details about their lives. Juno Temple and Sabrina Carpenter also star in the film adapted by Keith Bunin; watch the Horns teaser below.
As a brief teaser, it's difficult to get too much info here. This footage doesn't even really reveal much about the story. But the prospect of seeing Radcliffe play in this mode is appealing, and Hill's novel seems like a great bit of material to adapt to film.
Horns is set to be released in the US on October 31. Daniel Radcliffe will make his first-ever Comic Con appearance later this month to promote the film. Teaser via YouTube. Here's the short synopsis:
In the aftermath of his girlfriend's mysterious death, a young man awakens to strange horns sprouting from his temples.
Here's a promotional summary of the novel, which gives away just a bit more info than this trailer does:
Ignatius William Perrish wakes up bleary and confused after a night of drinking and "doing terrible things" to find he has grown horns. In addition to being horribly unsightly, these inflamed protuberances give Ig an equally ugly power–if he thinks hard enough, he can make people admit things (intimate, embarrassing, I-can't-believe-you-just-said-that details). This bizarre affliction is of particular use to Ig, who is still grieving over the murder of his childhood sweetheart (a grisly act the entire town, including his family, believes he committed).