Videos: Ratatouille: The Adventure Opens In Disneyland Paris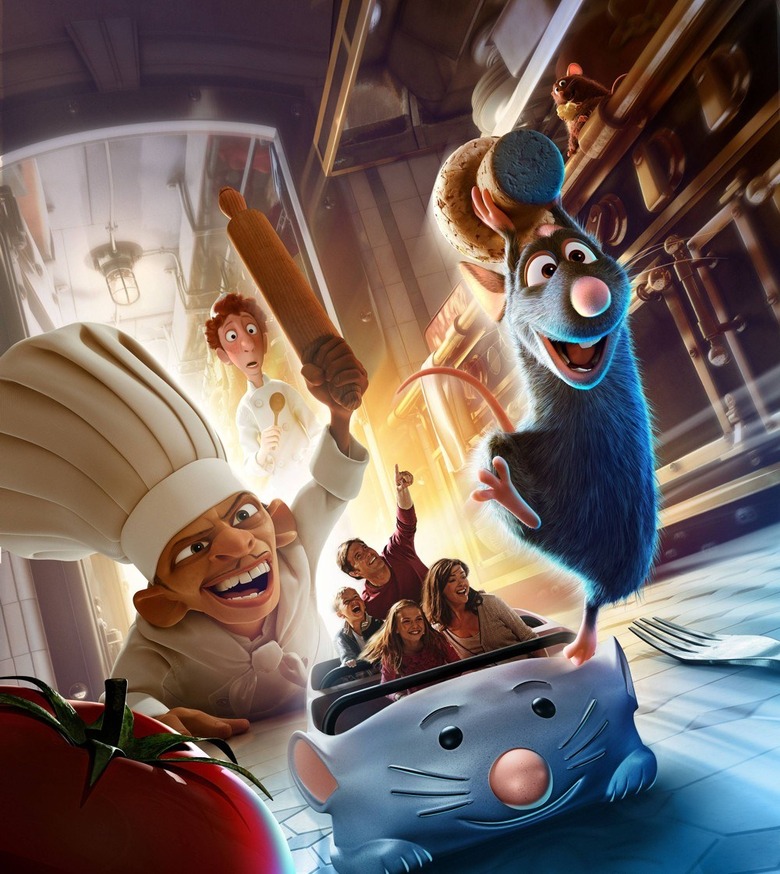 Today we take a look at the Ratatouille expansion of Disneyland Paris' Walt Disney Studios theme park which includes the new attraction/ride Ratatouille: The Adventure, a Paris-themed mini-land and Bistrot Chez Remy restaurant. Read more about the ride, the land, the restaurant and watch videos from the opening after the jump.
Ratatouille: L'Aventure Totalement Toquée de Rémy (or in English, Ratatouille: The Adventure) opened inside the Walt Disney Studios theme park as part of Disneyland Paris Resort. This is Disneyland Paris' 60th resort attraction, opening publicly on July 10th 2014.
The attraction features a "ratmobile" vehicle which moves through rooms featuring audio-animatronic animation mixed with projections that shrink guests to the size of Remy. The ride takes gusts on a ride through Paris, and a chase through the kitchen and French dining room.  You can watch an early video ride-through of the attraction below:
Damn, now I need to start planning for a trip to Paris. Watch some making of videos about the attraction below:
Here are some fun facts about the making of the attraction:
The project required the skills of more than 4000 craftspeople, 80% of which were French. A total of 44 French companies helped to create the attraction, including 34 from Île-de-France and 11 from Seine-et-Marne.
One such enterprise is Paradis Expansion, which created the decor at the entrance to Bistrot Chez Rémy.
The company Fisa, based in Essonne, created a special ultrasonic cleaning system for the attraction, which allows 22,000 pairs of 3D glasses to be cleaned in five hours.
The ride is set in a mini-land themed to look like the cobbled streets of Paris and features La Place de Remy, a restaurant based on the one from the Pixar movie Ratatouille.
French wines* and cuisine are on the menu at Bistrot Chez Rémy. With 370 seats, this is the largest table-service restaurant at Disneyland Paris. 80% of the produce used is of French origin, and the meat is sourced from within Europe (Scotland or France).
Here is a video showing off the new mini-land:
And here is a video tour of the new table service restaurant Bistrot Chez Remy:
via: The Disney Blog, Inside The Magic,