Theme Park Bits: Japan's Wizarding World To Feature Exclusive Attractions, Gringotts Opening, Dubai's Indoor Theme Park And More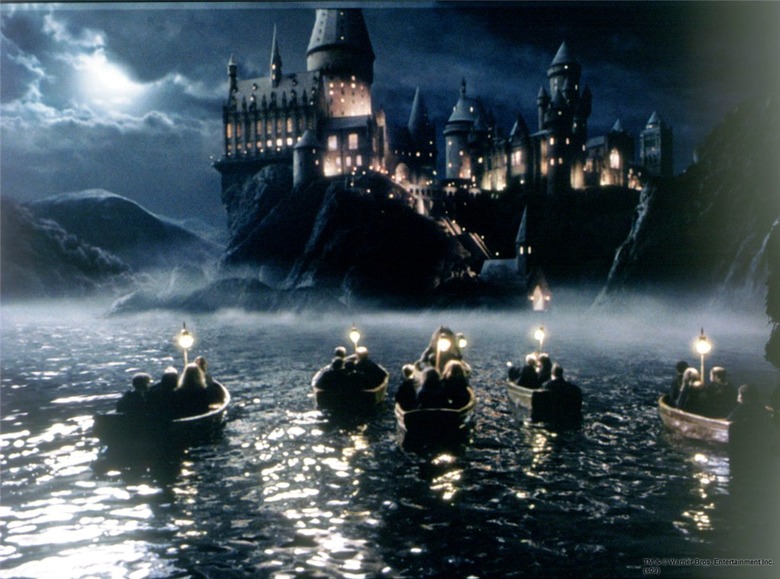 In today's edition of theme park bits:
Exclusive attractions revealed for Universal Japan's Wizarding World of Harry Potter.
Universal Japan might build a new theme park with a Casino on an island
Five hour wait times for the new Harry Potter and the Escape From Gringotts ride.
Dubai Announces "Mall of the World" Project which would include an Indoor Theme Park, 100 Hotels, and more
Read more about it, after the jump.
Universal Studios Japan's version of The Wizarding World of Harry Potter will include some features not available in the original Orlando version of the theme park land. Japan's version of the Harry Potter land will include a "huge recreation of Hogwarts castle" and some new attractions not yet available in the Florida theme park, including live owls and an attraction called Black Lake.
Potter fans know that Black Lake is the large body of water located to the south of the Hogwarts castle. Hagrid would take the first year students to the lake shore where they would board magic boats which would "self-propel across the lake to a dock under Hogwarts Castle as per tradition." It is unknown if this is what the new attraction will be, but we'll know soon enough as details will be revealed shortly. The $444 million addition to the Osaka-based theme park is expected to bring in an additional two million admissions a year.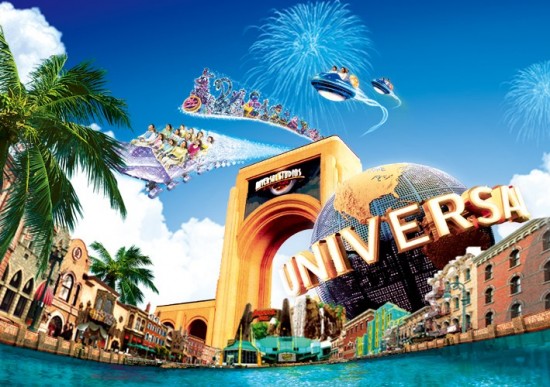 Meanwhile, Universal Studios Japan is planning to expand their Osaka theme park and lure Chinese gamblers by building a new theme park on an island which could include a casino. According to Disney and More, "Universal Studios Japan is considering bidding for a license to operate a casino complex in the city should gambling regulations ease". The proposed new amusement complex which would include a casino and a theme park would be built on Yumeshima, an man-made island about 3 km away from Universal Studios Japan.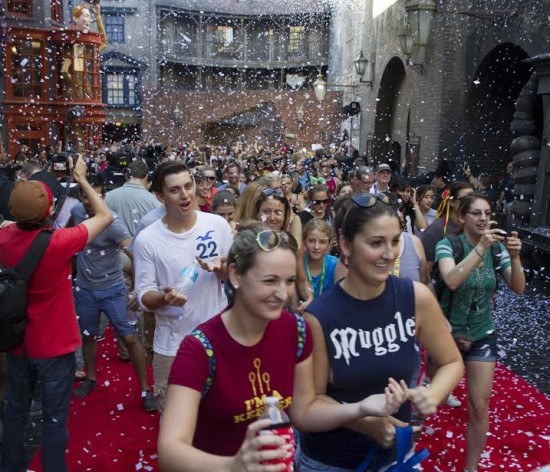 Universal Orlando's Diagon Alley expansion to The Wizarding World of Harry Potter has officially opened. The new ride, Harry Potter and the Escape From Gringotts has had some technical glitches, but guests are enjoying the new ride. Apparently park guests have been waiting up to five hours to ride the new attraction.
Universal has put together a video showing the public opening complete with guest responses:
And finally, Dubai has announced a new project called "Dubai Mall of the World" which will include an indoor theme park, 100 hotels and more. I remember when Mall of America was opened and it was a huge deal, looks like Dubai is set on creating something much bigger.
The project will be "the retail and hospitality showpiece development for the Expo 2020 in Dubai, alongside the planned mega convention centre and related infrastructure that will be rolling out of the design board shortly". Inside will include 100 hotels. You read that right, 100 hotels.  The proposed 100 hotels and serviced apartment properties would have a combined 20,000 room keys.
The 8 million square feet mall will also have "the world's first temperature-controlled (pedestrian) city" with a 48 million square feet spread. The Mall will also include an indoor theme park, which looks more like an indoor water park from the concept artwork. Here is the quote:
"The Mall of the World would also host the world's largest indoor theme park. And unlike the big-box design concepts in vogue in the global mall industry, the new development's design ethos will be that of a "retail street network" stretching to over 7 kilometres.
Dubai expects once built, the Mall of the World will attract 180 million visitors annually.