First Look: Joseph Gordon-Levitt In Robert Zemeckis' 'The Walk'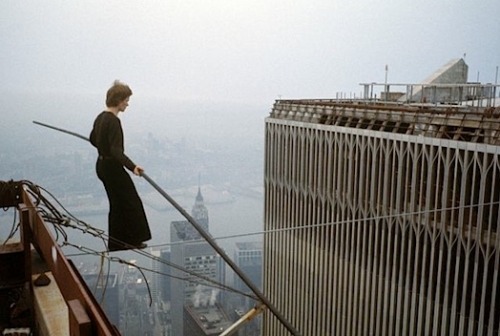 Sony Pictures Entertainment has released the first official photo from Robert Zemeckis' Flight follow-up The Walk, starring Joseph Gordon-Levitt as daredevil Philippe Petit. As you probably know, Petit (with the help of a few conspirators) strung a wire between the twin towers of the World Trade Center in 1974, allowing him to do a 45-minute high-wire performance show above the streets of Manhattan. The Walk is based on Petit's 2002 book To Reach the Clouds: My High Wire Walk Between the Twin Towers which was also chronicled in the 2008 documentary Man on Wire, and now Zemeckis is crafting a dramatized take on the "the artistic crime of the century." Check out the first official imafes from The Walk, below.
The Walk photos come via USA Today: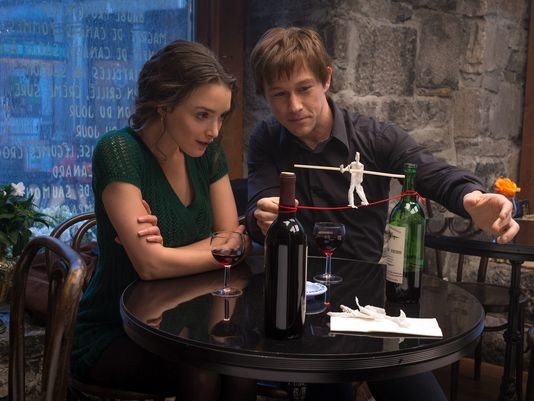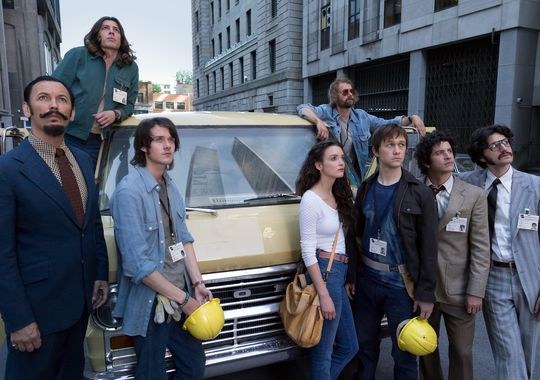 Russ Fischer's original story from July 14th 2014 follows:
The following image comes from Facebook, and it isn't exactly an in-character shot. But it does show how the actor will be made up and costumed for the role: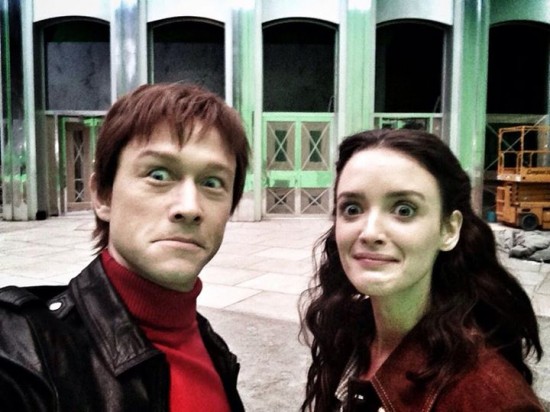 Gordon-Levitt poses there with co-star Charlotte Le Bon. Ben Kingsley and James Badge Dale also feature in the film. The Walk is set for release in the US on October 2 2015, so it may be a while before we see much in the way of official materials. Here's the trailer for Man on Wire, an excellent doc that should be considered essential viewing.
(The Walk was formerly titled To Reach The Clouds. The new title is taken from Petit's autobiography of the same name.)
Also in Zemeckis news today, Deadline announces that the director has signed a two-year first-look deal with Paramount Television. Any TV work that Zemeckis, Jack Rapke and their production company Compari Entertainment develops over the next two years will first land on desks at Paramount Television. First up: a drama series inspired by Nicholson Baker's novel The Fermata. David Hollander is handling that adaptation.