Video: Oscar-Winning Screenwriter Teaches You How To Write A Screenplay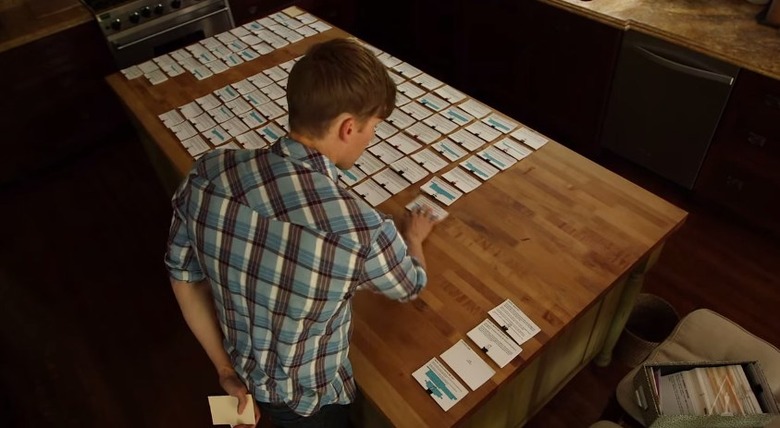 Before I started /Film, I was an aspiring screenwriter (and later an aspiring filmmaker). Screenwriting has always been a love of mine, and I have tremendous respect for writers in this world. I think most people who go to the movies think films are written like novels — How to write a screenplay? A writer types away behind a glowing computer screen, and when he's done they make that movie. Many of you know the process is much more collaborative than that, but some of you might not know the obsessive organization that goes into designing a story.
The creative process of a screenwriter is not magical, it usually involves a ton of hard work and long hours (as is with most great art). We often see behind the scenes videos showing how movies are filmed, but rarely do we get a look into the creative process behind the writing which sets the stage for the entire production. Its arguably the most important step of the moviemaking process. If you have never read a book about screenwriting or don't listen to John August's scriptnotes podcast, than this video is something you need to see.
The Academy of Motion Picture Arts and Sciences have released a video profile on screenwriter Dustin Lance Black, who won an Oscar for Milk, but was also responsible for J. Edgar, Virginia, and other films. While his creative process is not the same as every writer working in Hollywood, many screenwriters I know obsessively plan their stories with notecards and spend long hours rewriting. Dustin's process is not unusual. This is how movies are crafted and how much work goes into the tiniest little details may surprise you.
Watch the Academy profile on Dustin Lance Black below and learn how to write a screenplay:
via: movies.com