Cool Stuff: Heroes In A Half Shell: A TMNT Art Show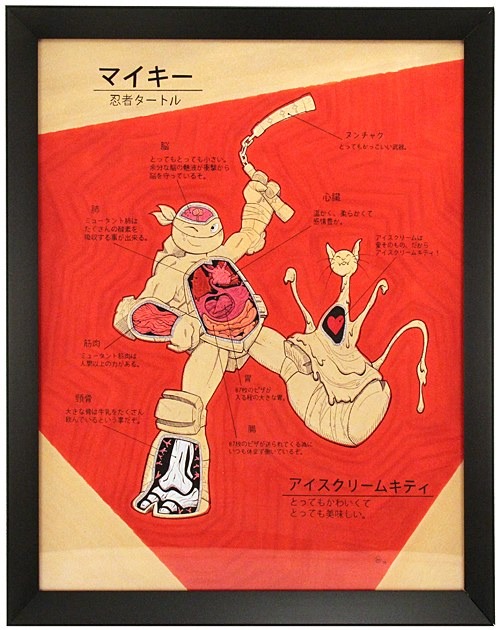 Gallery Nucleus opened their Heroes In A Half Shell: A TMNT Art Tribute Exhibition over the weekend which features a ton of great Teenage Mutant Ninja Turtles original art and prints by over 30 artists. The show runs until August 3rd, 2014 if you want to visit the gallery in Alhambra California, which also has a display of character, background, storyboards, and other development art by the creatives behind the new TMNT series. Or you can purchase some of the available art online now. Hit the jump to see some of my favorite art from the TMNT art show.
My Favorite Pieces From the TMNT Art Show
Mike Bear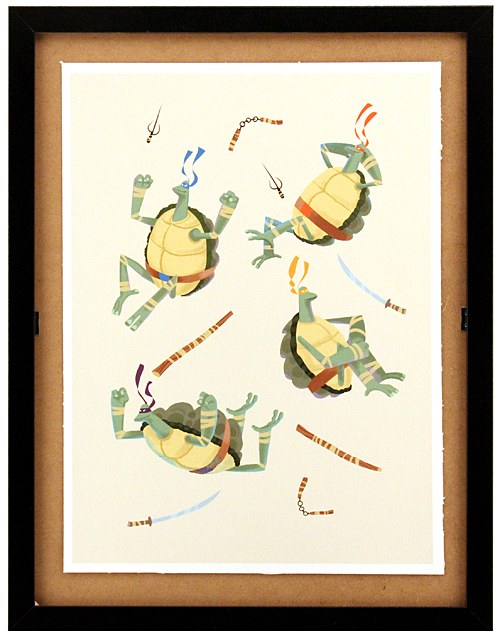 Minjue Helen Chen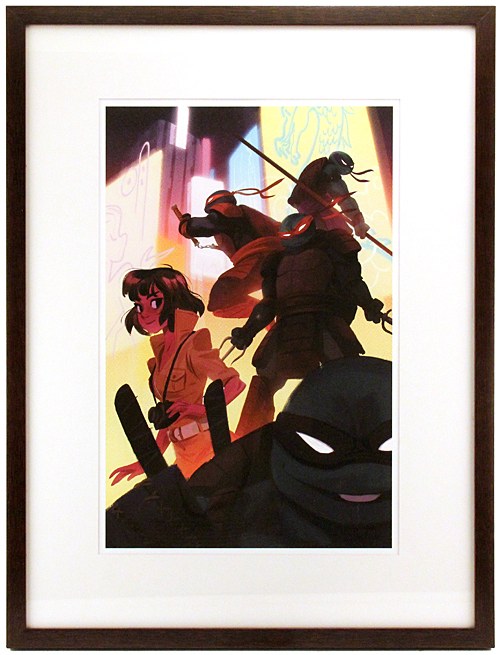 Owen Davey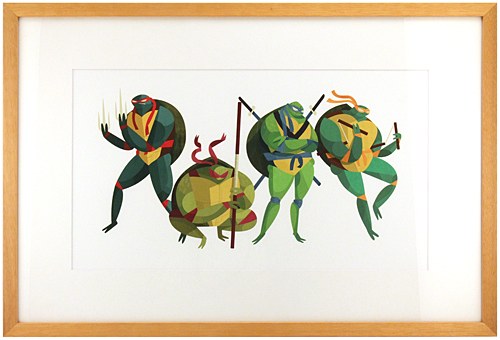 Nicole Gustafsson
Irineo Maramba Jr.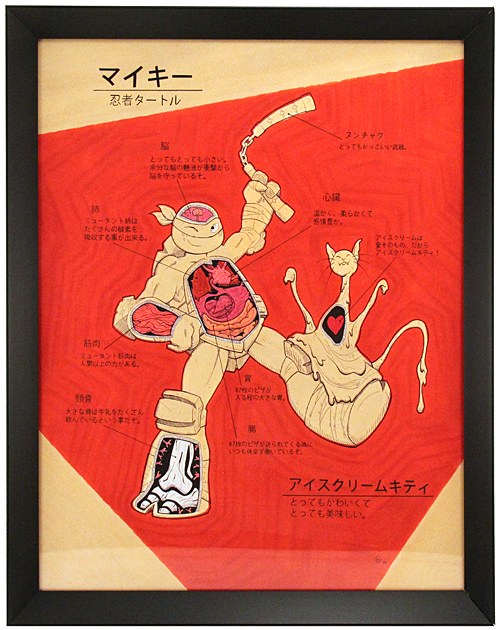 Jim Mahfood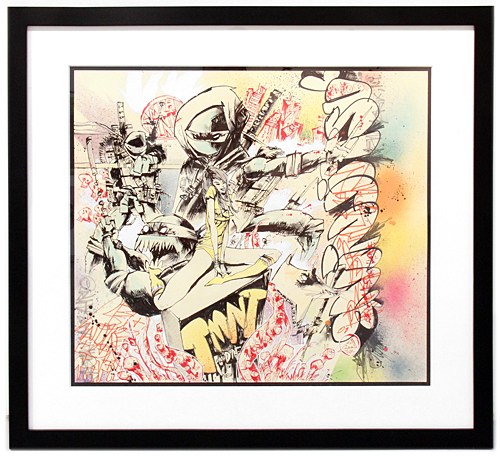 Jeffry Mazon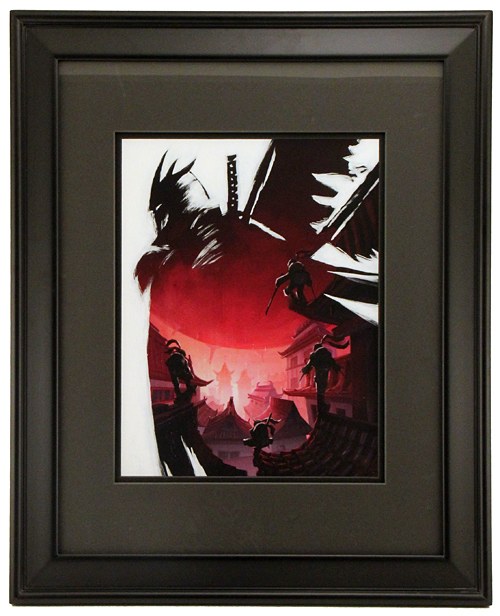 Felipe Smith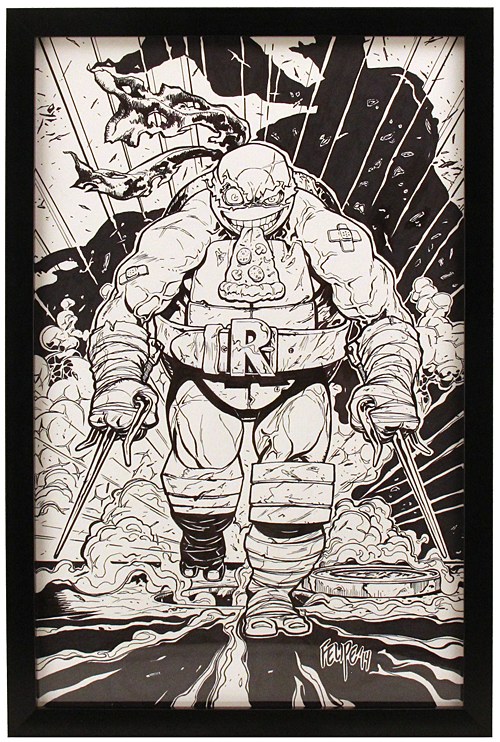 Jackson Sze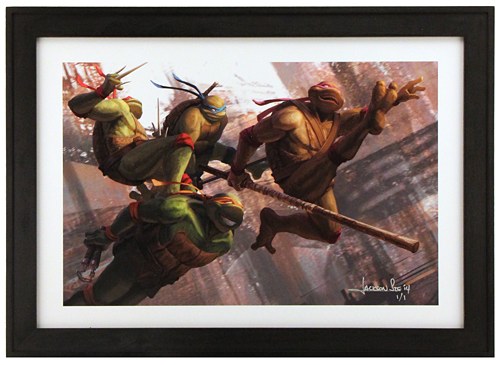 scott c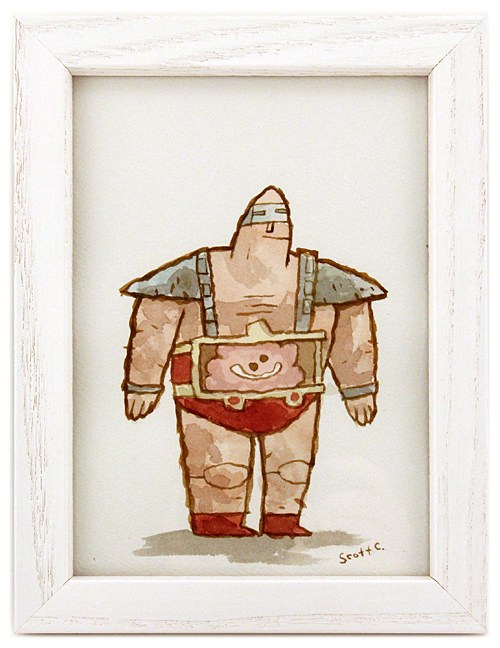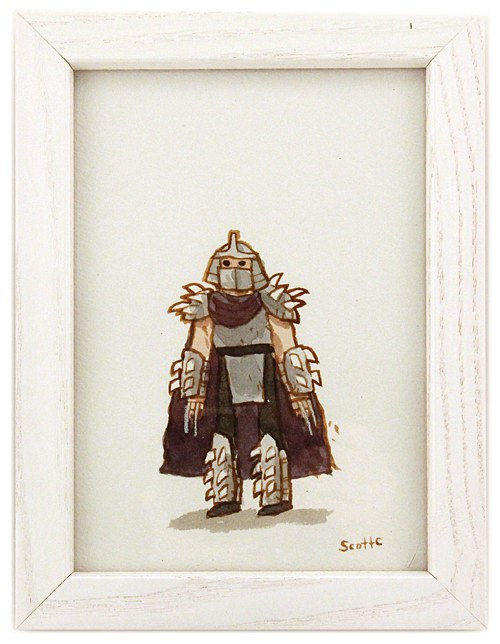 Purchase some of the TMNT art online now at GalleryNucleus.com.
The Exhibiting Artists include:
Adam Lucas
Anthony Wu
Babs Tarr
Brianne Drouhard
Ciro
Corey lewis
Crowded Teeth
Dan Duncan
Dan Matutina
Felipe Smith
felt mistress (Louise Evans)
Helen Chen
Ian Abando
Irineo Maramba
Jack Rossi
Jackson Sze
Jake Wyatt
James Harvey
Jed Henry
Jeff Victor
Jeffry Mazon
Jermaine Jose
Jessica Zammit
Jim Mahfood
JJ Conway
Jose Garibaldi
Kyle Fewell
Leslie Hung
Liam brazier
Marco Nelor
Maxime Mary
Mayumi Nose
Micah Gunnell
Michael Chang
Miho Tomimasu
Mike Bear
Miki Brewster
Mindy Lee
Nadia Vurbenova Mouri
Natalie Hall
Nicole Gustafsson
Owen Davey
Patrick Awa
Richie Pope
Rie Koga
Rustam Hasanov
Ryan Lang
Sachin Teng
Scott C